Anna O'Brien, DVM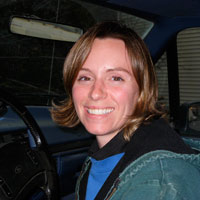 Anna O'Brien, DVM, is a large animal veterinarian in Maryland. From miniature horses to zebras, she has tackled anything equine in nature with a few cows, goats, sheep, pigs, llamas, and alpacas thrown in for good measure.
Visit Anna's website, vetwrite.blogspot.com, or follow her on Twitter: @annaobriendvm
Click here to contact our editors and contributors.
Question of the Week: How much weight can a horse carry?
Question of the Week: Floating Patella
Question of the Week: Lyme Disease Outbreak