Kim Abbot Klimek, Contributor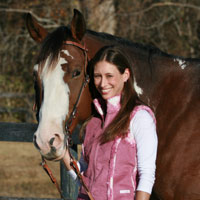 Kim Abbott Klimek first got involved with horses as a junior in high school, then went on to earn her Bachelor of Science degree in equine studies with a concentration in communications from Centenary College in Hackettstown, N.J., in 2005. After college, Kim worked for model horse company Breyer Animal Creations, writing copy for products and helping to write and edit for Just About Horses magazine. In the fall of 2007, she joined the Horse Illustrated team.
Click here to contact our editors and contributors.
Off the Record with Shawn Flarida
Rescue Reality: Rescue in Review