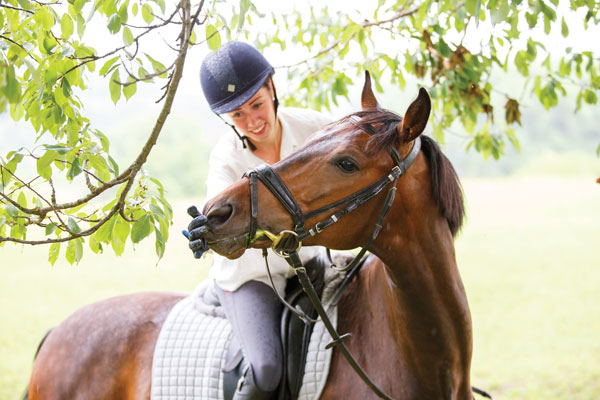 According to a recent survey completed by the American Society for the Prevention of Cruelty to Animals (ASPCA), over two million adults have both a strong desire and the capacity to adopt a horse of any type, regardless of whether or not that horse was a riding candidate.
"Every time I see that number it gives me chills," says Emily Weiss, Ph.D., vice president of ASPCA Equine Welfare. The ASPCA is the new parent organization of The Right Horse (TRH) Initiative. "That's one of the most important pieces of information to help drive The Right Horse Initiative."As a result of the survey, the ASPCA identified an opportunity to engage potential equine adopters and further collaborate with adoption agencies and rescues.
"We want to make sure we engage with those who have the strong interest and capacity to adopt a horse in need," says Weiss. "Being able to connect that public to TRH is where the power lies."
A Joining of Organizations
Initially, TRH was a sub-organization of the Arnall Family Foundation's WaterShed Animal Fund.
"When the initiative was originally developed, the plan was always to incubate it and then have the program go live somewhere else," says Weiss. Eventually, the time arrived for TRH to find a new, permanent home.
"[The ASPCA] was really the best place for TRH when we [looked for] where the program best fit," says Weiss. "The initiative remains focused on increasing the number of successful horse adoptions in the United States and improving the number of positive outcomes for horses in transition, and as part of the ASPCA, will continue to drive the public toward the adoption platform, My Right Horse."
Though the joining of TRH to the ASPCA is new, TRH and the ASPCA have been working together since the beginning.
"As TRH was developing their strategic plan, we at the ASPCA had pulled up to take a look at our own strategic plan to determine how we can best impact equines," says Weiss. "From that, we developed a three-pronged approach of how we are going to address good welfare for all equines, which is our overall goal."
The ASPCA is focused on ensuring horses nationwide have good welfare by helping horses find homes, supporting equine safety net programs, combating cruelty and responding to disasters. TRH focuses on one of those three areas, the transitioning of horses and massively increasing adoptions. This involves changing the perception of what a "horse in transition" is.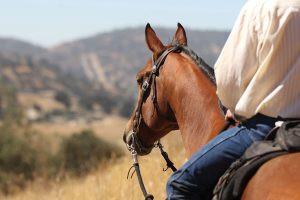 Improving the Image
The Equine Welfare Data Collective released a report last year that compiled input from more than 250 equine industry groups that take in at-risk equines and horses transitioning between careers or owners. Though the numbers in the report characterize data from only a small representation nationwide (approximately 25 percent), in 2017 alone it outlined over 7,300 equines in transition.
Among these are many types of available horses, and one method of improving the image of a horse in transition is to shift— where suitable—the term "horse rescue" to "horse adoption."
"We don't have a problem with an organization calling themselves a rescue; calling an adoptable equine a 'rescue' is where we see some challenges," explains Weiss. "Many horses who are going through shelter or rescue systems got what we call 'lost in transition.' The horse just got stuck."
There are a large number of horses that are healthy and physically and behaviorally sound that just need support and to be correctly pointed on their next journey. There are also horses that do need a rescuer.
Weiss says that the ASPCA and TRH prefer to think of these horses as being in need of a rescue person rather than being a rescue horse. They may be near the end of their productive riding life, but they can still be great companions.
Still others may need support after having faced some form of cruelty.
"The idea of rethinking the word 'rescue' is to encourage not talking about these horses as if they were somehow different from every other horse that we encounter in our lives," says Weiss. "That's a really important piece of this initiative."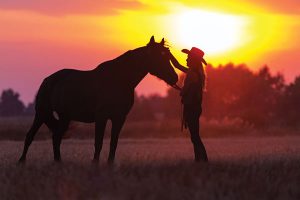 Increased Momentum
At first, TRH was simply starting to get the word out that there was such a thing as adoption. With momentum beginning to swing in a positive direction, the next step was informing those interested of where to look: www.myrighthorse.org.
"You can't get off that site once you go," says Weiss. "You're going to be stuck and find several horses! But it really is the platform where we want to be driving from, both from the work we're doing with the adoption partners to help them have the support and resources they need, and guiding the general public to www.myrighthorse.org. That's where 2020 is strongly focused."
Perception is key to the program's current initiatives, and to that end, TRH maintains a list of 13 adoption partner criteria. These include sharing a desire to increase adoptions, assuring adoption transparency, and offering a lifetime safety net for adopted equines.
Whether you are seeking to help because of shared goals or looking to adopt, www.therighthorse.org and www.myrighthorse.org have everything you need to further your involvement.
This article about horse adoptions appeared in the May 2020 issue of Horse Illustrated magazine. Click here to subscribe!