ATTENTION CUSTOMERS: Orders and deliveries are temporarily affected by a technical issue
with our server, but will be back to normal soon. In addition, any saved credit card information will not be accessible temporarily. Thank you for your patience.
X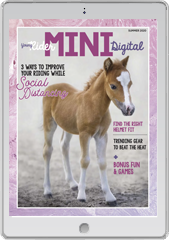 ISSUE1
3 Ways to Improve Your Riding While Social Distancing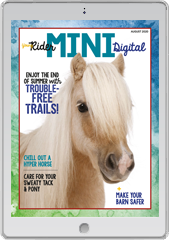 ISSUE2
Enjoy Trouble-Free
Trails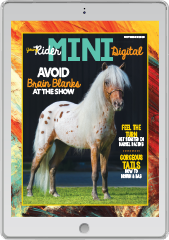 ISSUE3
Avoid Brain Blanks
at the Show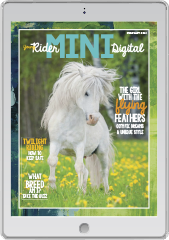 ISSUE4
Twilight Riding How to
Keep Safe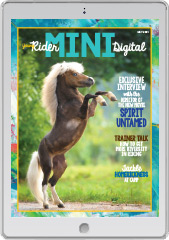 ISSUE5
Trainer Talk - How to get more diversity in riding
The MINI Digital features:
Trending topics
A trivia quiz
An advice column
English and western riding tips
Grooming article in every issue
Recommendations on how to stay safe
The best horsey products to buy (or ask for as a gift)
And more!