Kerrits asked Young Rider readers to dream up their ultimate pair of riding tights and show off their creativity. Plenty of you were up for the challenge and entered into the 2016 Kerrits Kid Designer Breeches Contest. Kerrits chose two winning designs and made them into one-of-a-kind custom breeches for the winners. Check out their creations!

Kerrits Breeches Contest Winner #1: The Fantasy Riding Tight
One of the winners of the 2016 Kerrits Kid Designer Breeches Contest is Mei-Ying Higashi. Mei-Ying Higashi, 11, has tried several different styles of riding, including western and jumpers. She is currently taking up dressage.
Mei calls her design "The Fantasy Riding Tight," and dreamed up clever, functional ideas to make it special as well as stylish.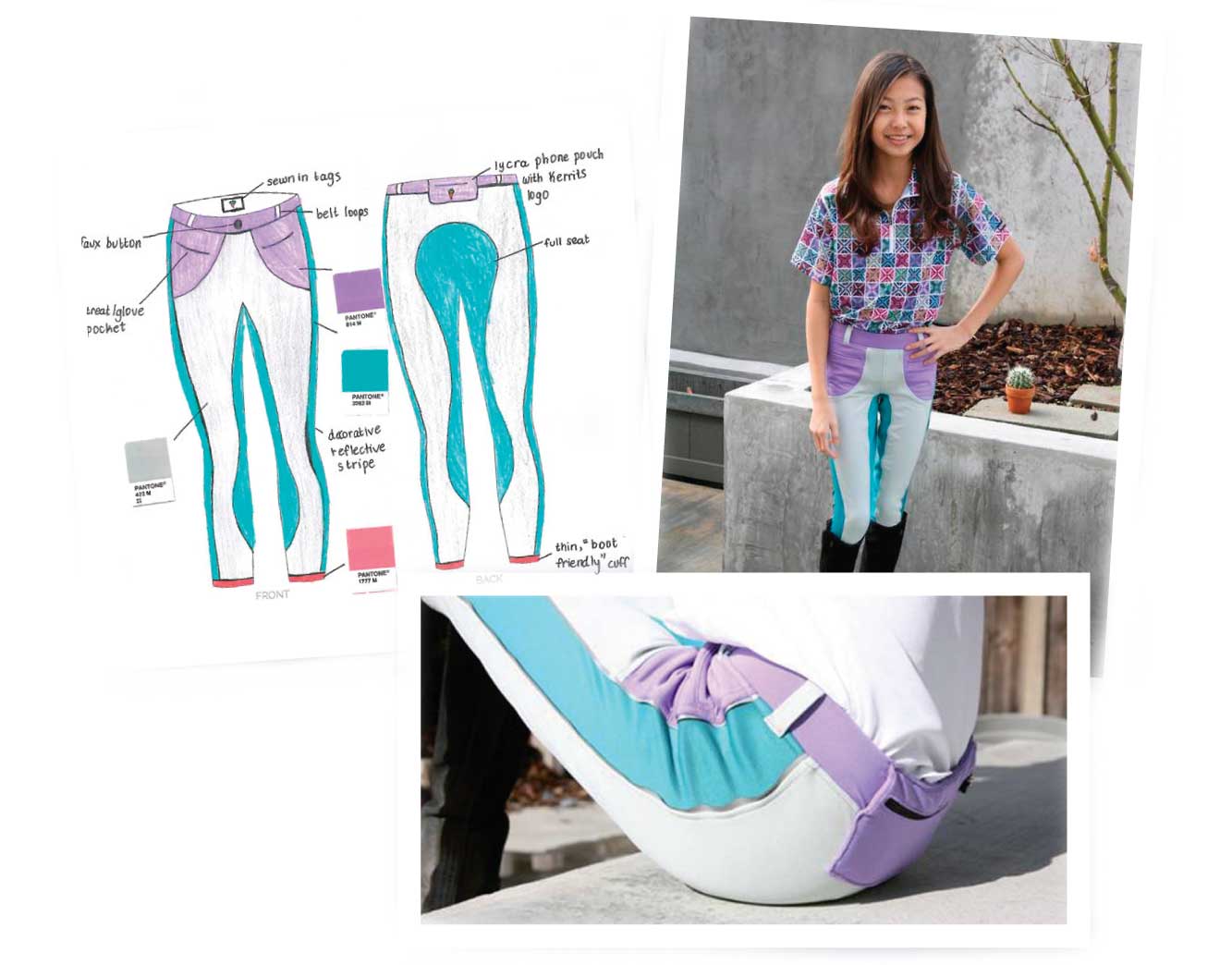 "I came up with the idea by thinking about what I looked for in a riding pant and what kind of things kids would like to see in a breech," says Mei. "I focused on function (the phone pocket), safety (the reflective stripe on the side of the leg), and style (the colorful blue, purple, and pink accents). It's the perfect combination! I designed them for a kid who loves to have color incorporated in their outfit, but still wants the classic equestrian design of breeches."
Mei also has ideas for other more basic riding tights to mix and match with colorful and decorative tops; back- packs or carriers for all of your horse gear would also be part of Mei's future collection.
Contest Winner #2: The Eventer
The other winner of the 2016 Kerrits Kid Designer Breeches Contest is Haley Geraci. Haley Geraci, 17, events with her Morgan cross, Winston. They are training and working hard to go to the United States Pony Club Championships this year.
"Showing and horsemanship are my passion, and I love to do it in style!" she says. We can see this from the careful thought Haley put into her design.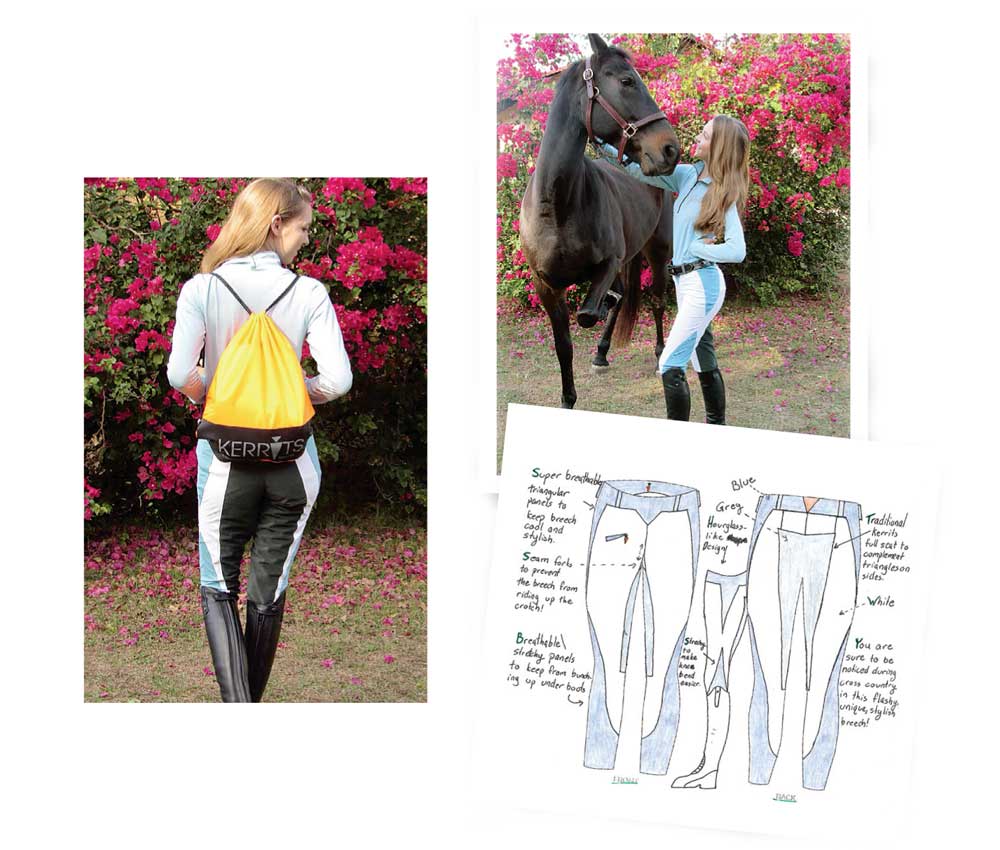 "I looked at a tack shop catalog and noticed the breeches' designs, shapes, structures, material, and color choices all had a specific purpose," says Haley. "I took note of the ones that caught my eye and rolled with it. I decided it would be best to go with a basic breech, but with unique twist. I think the main draw of the design would be its flatter- ing shape and eye-catching colors."
Haley even has a plan to expand her collection. On the heels of "The Eventer," she envisions "Lady Dressage" as a follow up, with the perfect amount of crystal accents to catch the light.
"There's always a demand for the latest and greatest equestrian style," says Haley.
Want to enter this year's contest? Visit kerrits.com/pages/junior-designer-contest for details and an entry form. This year, designers will create breeches and a T-shirt for a #KerritsROOTD (Ride Outfit of the Day). Deadline for entries is July 1, 2019!