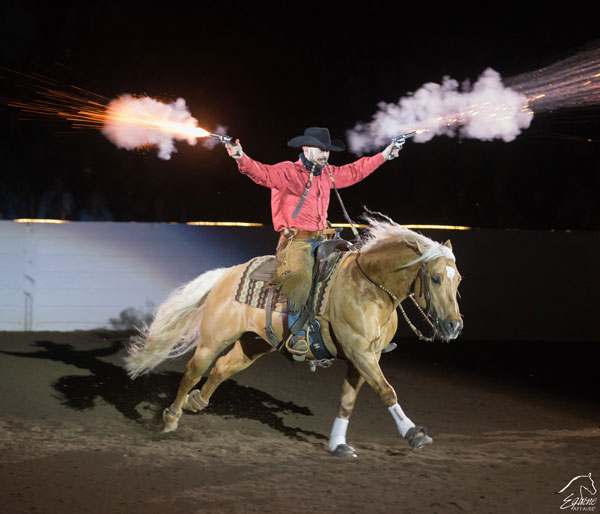 Bring your family and friends to Equine Affaire Massachusetts this fall to enjoy the ultimate equestrian experience. On November 7-10, 2019, Equine Affaire returns to the Eastern States Exposition in West Springfield, Mass., for its annual four-day celebration of all things equine. From thrilling equestrian competitions and performances to expert riding demonstrations and everything in between, there's something for everyone to enjoy at Equine Affaire.
Adult tickets for Equine Affaire are just $16/day or $50/four-day pass, tickets for children (7-10) are $8/day, and children six and under are admitted at no charge. For the price of general admission, enjoy entry to all clinics, seminars and demonstrations, themed pavilions, the Versatile Horse and Rider Competition, and the largest equine-related trade show in the East. Purchase tickets online at
www.equineaffaire.com
and enjoy the convenience of new digital ticket delivery options.
At Equine Affaire, spend your day enjoying family friendly activities like the Equine Fundamentals Forum, the Breed Pavilion, and Horse and Farm Exhibits. Learn about the basics of equine health and management at the Equine Fundamentals Forum, a special area dedicated to educating new horse lovers and featuring plenty of hands-on learning exhibits. Then tour the Breed Pavilion, where you can breathe in the sweet smells of horses and hay while meeting horses from many different breeds, including Arabians, Morgans, Miniatures, Lusitanos, Dutch Harness horses, and others. Browse the Horse and Farm Exhibits to learn about local equine businesses, like riding stables and training facilities and to shop for horses for sale. Or if you'd like to adopt a horse, participate in the Adoption Affaire, a new event that showcases trained, adoptable horses of many different breeds, ages and backgrounds. Apply to adopt on-site and become part of changing one horse's life for the better.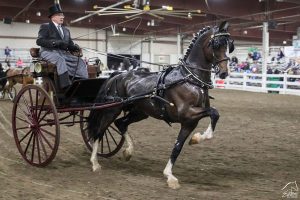 Equine Affaire also offers a full schedule of educational sessions, demonstrations and clinics that cover topics like different riding disciplines, horse health care, stable management and more. World-famous clinicians Chris Cox, Julie Goodnight, Dan James, Steve Lantvit, and Jason Irwin, plus dozens of others, will present on different topics throughout the weekend, so catch as many clinics as you like. A full schedule of clinics is available online, and more presenters will be announced in the months leading up to the event.
Between clinics, browse the aisles of the largest equine-related trade show in the East and get a head start on Christmas shopping for yourself, your horse or your favorite equestrian. Shop for jewelry, clothing, tack, grooming supplies, farm equipment, horse trailers and more at the trade show, and enjoy a snack at the concessions stand or a variety of food booths.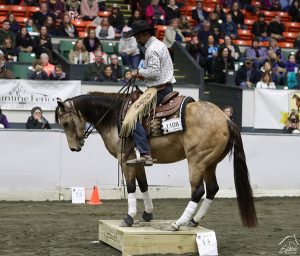 On Friday, November 8, cheer on your favorite competitors in the Versatile Horse and Rider Competition. This competition tests the skills and abilities of both horse and rider. Up to 25 horse-and-rider pairs will compete for cash prizes and the title of Versatile Horse and Rider Champion by racing around a timed obstacle course. Past obstacles have included balloon arches, kiddie pools and balance beams, so you never know what competitors will have to face in this year's event.
Equine Affaire proudly offers three brand-new special events this year: Drive a Draft and A Horse for Heroes! Whispery Pines Percherons and Equine Affaire have partnered together to offer Drive a Draft, a special experience that offers visitors the opportunity to learn how to drive draft horses. Visit the Whispery Pines Percherons stalls in the Breed Pavilion for more details. This event will take place on Thursday, November 7 from 1:00-2:00 p.m., so sign up early on Thursday to get the chance to put your hands to the driving reins.
Ride A Morgan allows attendees the opportunity to ride a Morgan horse on Saturday, November 9, from 3:15-4:45 p.m. To sign up, visit the New England Morgan Horse Association booth in the Breed Pavilion.
A Horse for Heroes is a special collaboration between Equine Affaire and BINA Farm Center to provide veterans and other heroes the opportunity to experience the effects of equine-assisted activities and therapies. Offering a variety of unmounted activities, A Horse for Heroes is the perfect way for veterans to experience the magic of horses firsthand. A Horse for Heroes will take place on Sunday, November 10, from 1:00 to 2:15 p.m. To sign up, visit the BINA Farm Center booth in the Breed Pavilion.
Finally, no visit to Equine Affaire is complete without spending the evening at Fantasia, Equine Affaire's musical celebration of the horse. This year's Fantasia will feature a variety of special performances, including tenth-generation circus aerialist Ambra Andrine's liberty performance, Dan James' reining freestyle routine, Ermes Zamperla's vaulting show, and many more attractions. Separate tickets are required for Fantasia, and with just three performances, tickets sell quickly. Tickets range from $14 to $25. Purchase your Fantasia tickets online at equineaffaire.com for Thursday night, Friday night or Saturday night, and prepare to be enchanted.
Hours for Equine Affaire are 9:00 a.m. to 7:00 p.m. Thursday through Saturday, and 9:00 a.m. to 5:00 p.m. on Sunday. Please note the Eastern States Exposition charges for parking.
For more information about Equine Affaire, visit www.equineaffaire.com, call (740) 845-0085, or email info@equineaffaire.com.