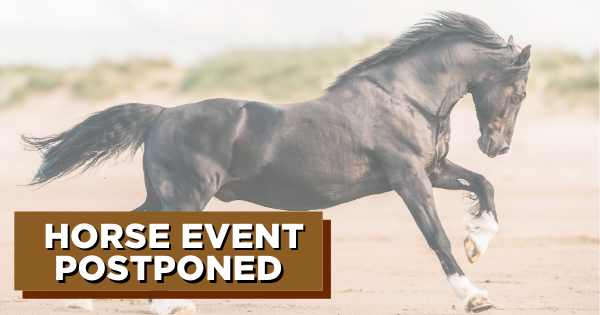 In an abundance of caution, the decision has been made to postpone Road to the Horse, scheduled for March 19-22, at the Kentucky Horse Park's Alltech Arena. The Road to the Horse team has worked hard to secure the new dates of June 18-21, 2020 in the same location. This decision was made today in conjunction with the Kentucky Tourism, Arts and Heritage Cabinet, the Kentucky Horse Park, and in consultation with the Governor's Office as part of the Commonwealth's ongoing effort to ensure the health and wellness of the public as Kentucky fights aggressively to prevent the spread of COVID-19 (also known as coronavirus).
Road to the Horse 2020 will feature the same beautiful colts from the 6666 Ranch and the same talented championship competitors and wild cards. The event team appreciates the support and flexibility of the talent lineup, as well as the Kentucky Horse Park.
If you are a ticket holder for the Road to the Horse 2020 event scheduled for March 19-22 and can attend the new dates, please keep your ticket. Your current ticket will secure your same seat at the rescheduled event. There are no additional steps you need to take.
If you are a ticket holder for the March 19-22 dates and cannot attend June 18-21, please await further instructions and allow us time to organize our system so that we can offer you a quick and accurate refund.
Please note this is an evolving situation so stay tuned for updates. To learn more about the event and to keep up with news from the organizers, visit www.roadtothehorse.com.
To follow news on cancellations due to the COVID-19 outbreak, visit www.horseillustrated.com/tag/covid-19.