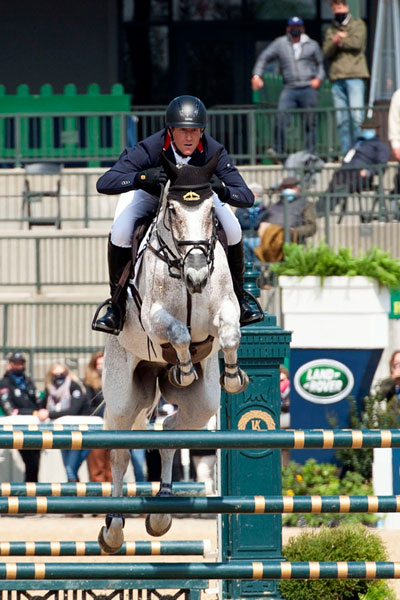 Calm has settled over the grounds at the Kentucky Horse Park after the conclusion of the Land Rover Kentucky Three-Day Event. Grooms have taken care of their equine charges and packed up the tack trunks. The horses have all been loaded onto trailers, vans or airplanes for their trips home. The media center is dark, and volunteers have gone back to their regular jobs.
The riders have traveled home or on to their next stop on the circuit, which for many of the North American-based competitors will either be Jersey Fresh International Horse Trials in May or the MARS Bromont CCI Three-Day Event in June, held in Canada.
The Olympic Games in Tokyo this summer also on the minds of many riders who competed in Kentucky.
Four-Star Results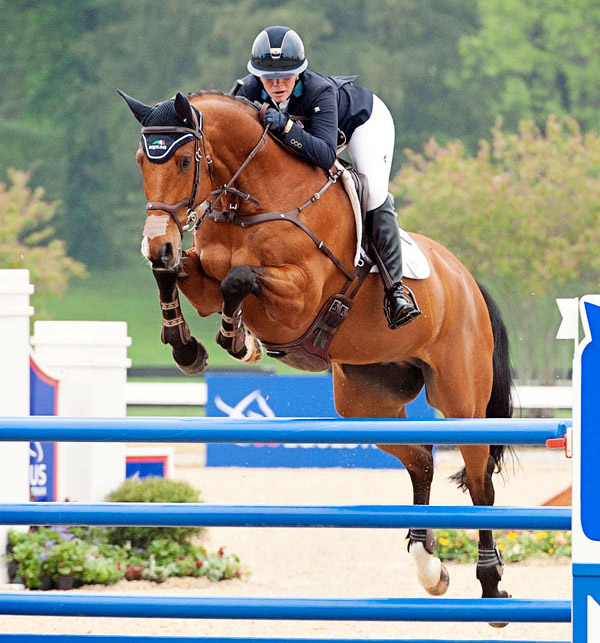 The CCI4* division was first to jump in reverse order of placing Sunday morning. Of the 22 competing, only five jumped double clear (no rails and within the time), one of them being eventual winner Alyssa Phillips riding Oskar, who was a first time rider at Land Rover Kentucky. Second after cross-country, Phillips put the pressure on overnight leaders Tamra Smith and EnVogue.
Smith and EnVogue had an unfortunate rail down, bumping 24-year-old Phillips into first. Phillips has competed at the Kentucky Horse Park before in 2011, when she won gold at the FEI North American Junior Young Rider Eventing Championships. Smith and EnVogue finished second, and Elisabeth Halliday-Sharp riding Cooley Moonshine was third. Canada's Colleen Loach and Vermont finished fourth.
Five-Star Jog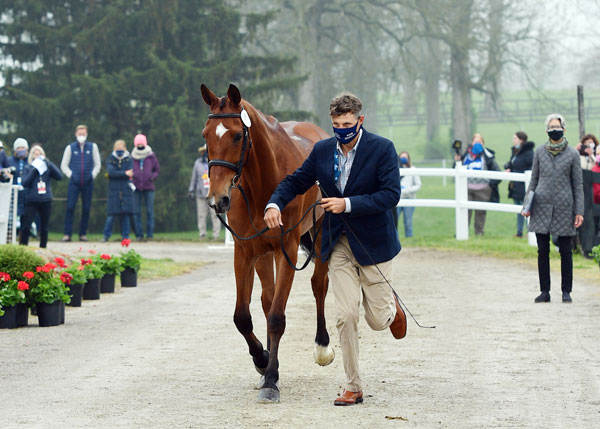 The CCI5* horses were also presented to the ground jury for inspection Sunday morning before the jumping phase. Forty-five horses were presented. Sadly, Oliver Townend's Cooley Master Class (GBR), with whom he had won the Kentucky Three-Day Event twice previously, did not pass inspection. Townend's other mount, Ballaghmor Class, was accepted.
Townend issued this statement about Master Class after the inspection:
He's picked up a cut that he's sore on. He's sound to ride and very fresh. He's well in himself. I've no doubt he would jump very well, but unfortunately he didn't present well. Obviously the welfare of the horse is paramount in our sport. That's [the ground jury's] decision to make. It's more of a frustration [for our team] than anything else, but he's 100 percent.
The Ultimate Winner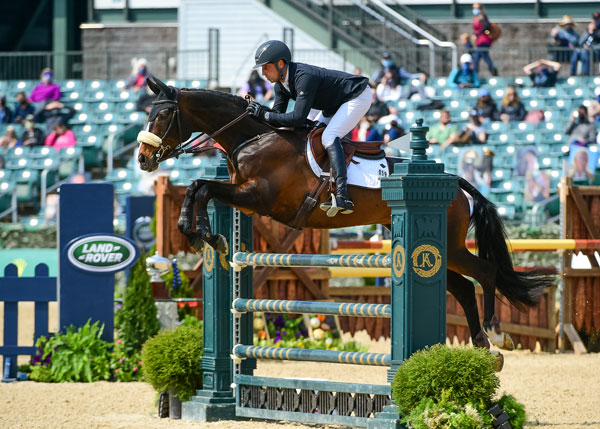 The conclusion of the CCI5* was equally suspenseful. Of the 43 pairs to go, only nine had double clear rounds; the two most significant being Townend on Ballaghmor Class and Tim Price on Xavier Faer (NZL).
Townend entered the arena last and did not have a rail in hand to drop, as Price and Xavier Faer had just put in their faultless round. With a world of experience and ice in his veins, Townend was able to stay focused and deliver the ride his mount needed to go clear, becoming the second rider to win three consecutive Kentucky Three-Day Events, joining Germany's Michael Jung. William Fox-Pitt has also won three times, but not consecutively.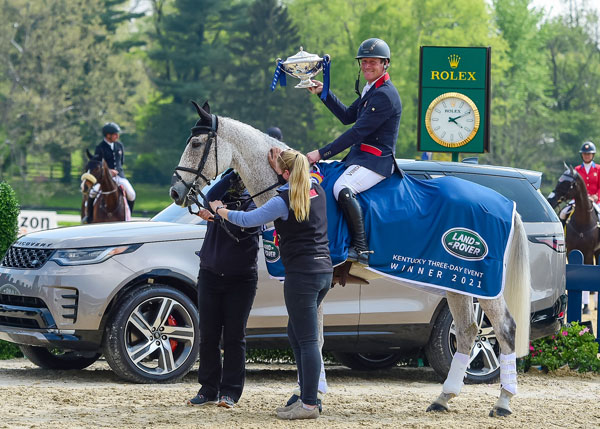 For the win, Townend earned $50,000 and a year's lease of a Land Rover Discovery. He was emotional when he talked about competing in Kentucky.
"The stadium itself is the most special stadium in the world for eventing. When you go in, whether it's full to the brim or it's completely empty, there is still a very strong aura because this place is so special to us. Of course we love to perform in front of the crowd, but at the same time, it took nothing away from the competition."
Jonelle Price (NZL), Tim Price's wife, riding Grovine de Rev moved up to third when Boyd Martin (USA) and On Cue, who had finished cross-country in third, dropped a rail, moving them down to fourth. As the highest-placed U.S. rider, Martin took home the Land Rover/USEF CCI5*-L Eventing National Championship Presented by MARS Equestrian™. This is his second consecutive national title at the event.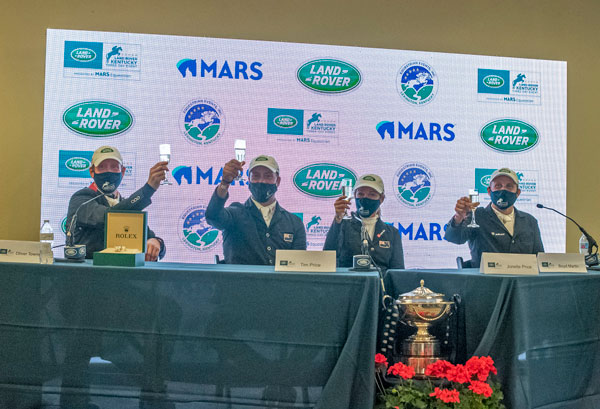 We want to give a big thank you to all who donated to make the 2021 Land Rover Kentucky Three-Day Event happen after it was nearly cancelled, and to the hundreds of volunteers without whom the event would not run.
The 2022 Land Rover Kentucky Three-Day Event will run April 28-May 1. For complete results, visit https://kentuckythreedayevent.com/. You can also catch the event replay on the USEF Network by going to www.usef.org/network.