On day 4 of the 2022 FEI World Championships in Herning, Denmark, three equestrian disciplines were in action. The vaulting competition resumed in the Jyske Bank Boxen arena where the men's and woman's vaulting finals concluded with their freestyle classes and the vaulting squads also presented their freestyle routines. Over in the Stutteri Ask Stadium the Grand Prix Special determined the individual medals in dressage. And, the show jumpers opened their championships with the first horse inspection.
Dressage Grand Prix Special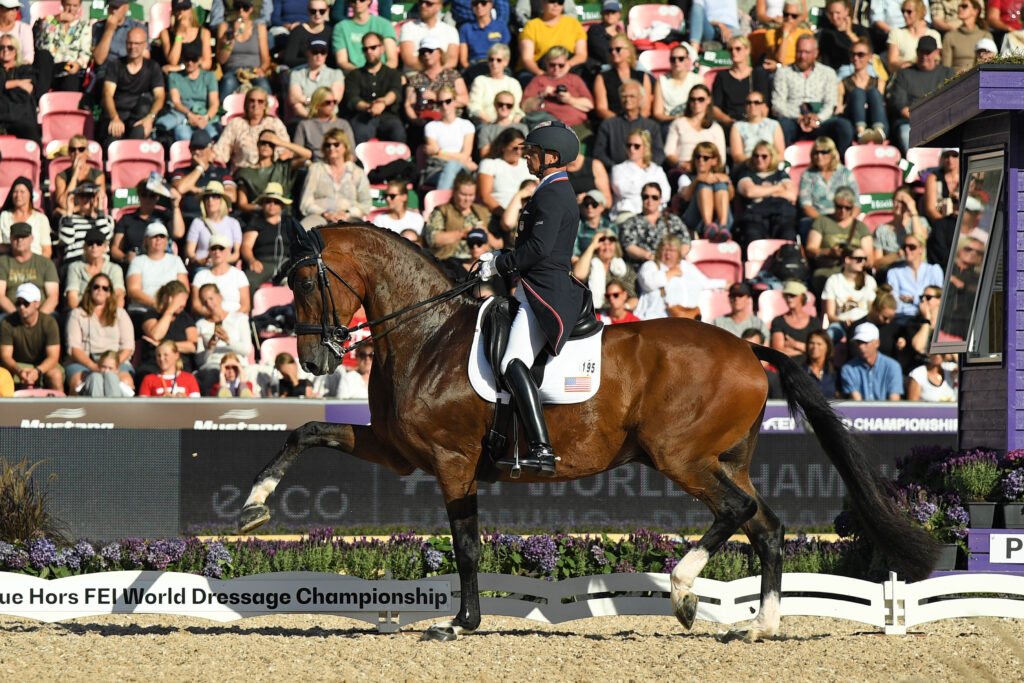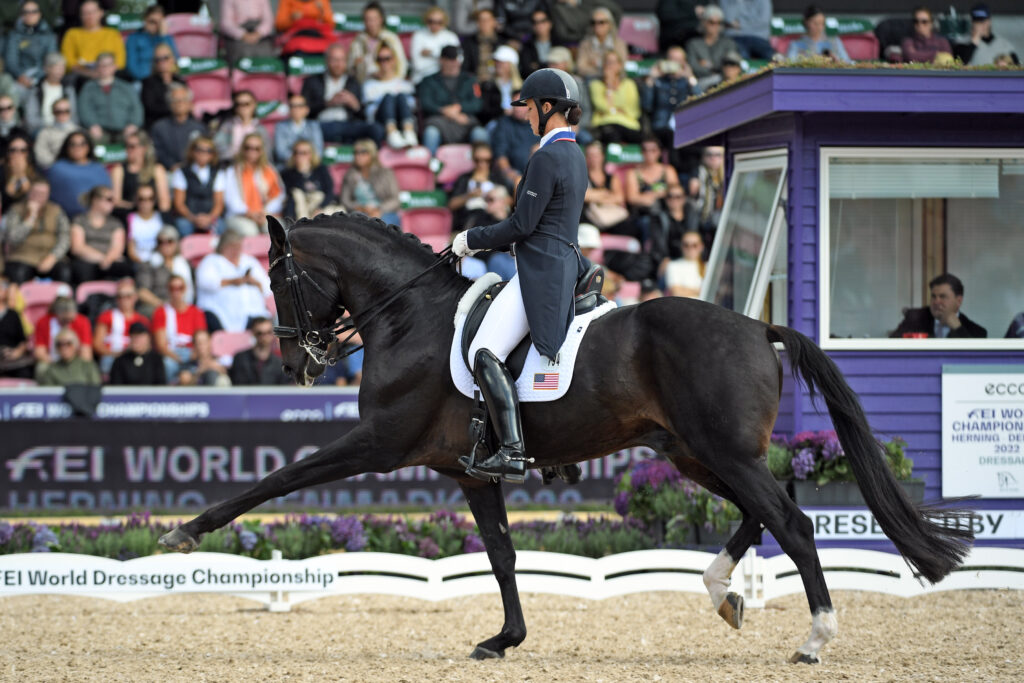 At the conclusion of the FEI Herning World Individual Dressage Championships on Monday, August 8, the silver went to Denmark's Catherine Laudrup-Dufour and Vamos Amigos; gold to Britain's Charlotte Fry and Glamourdale, and bronze to the Netherlands Dinja van Liere and Hermes. All three celebrated with fireworks before re-acquiring their horses for a raucous victory gallop.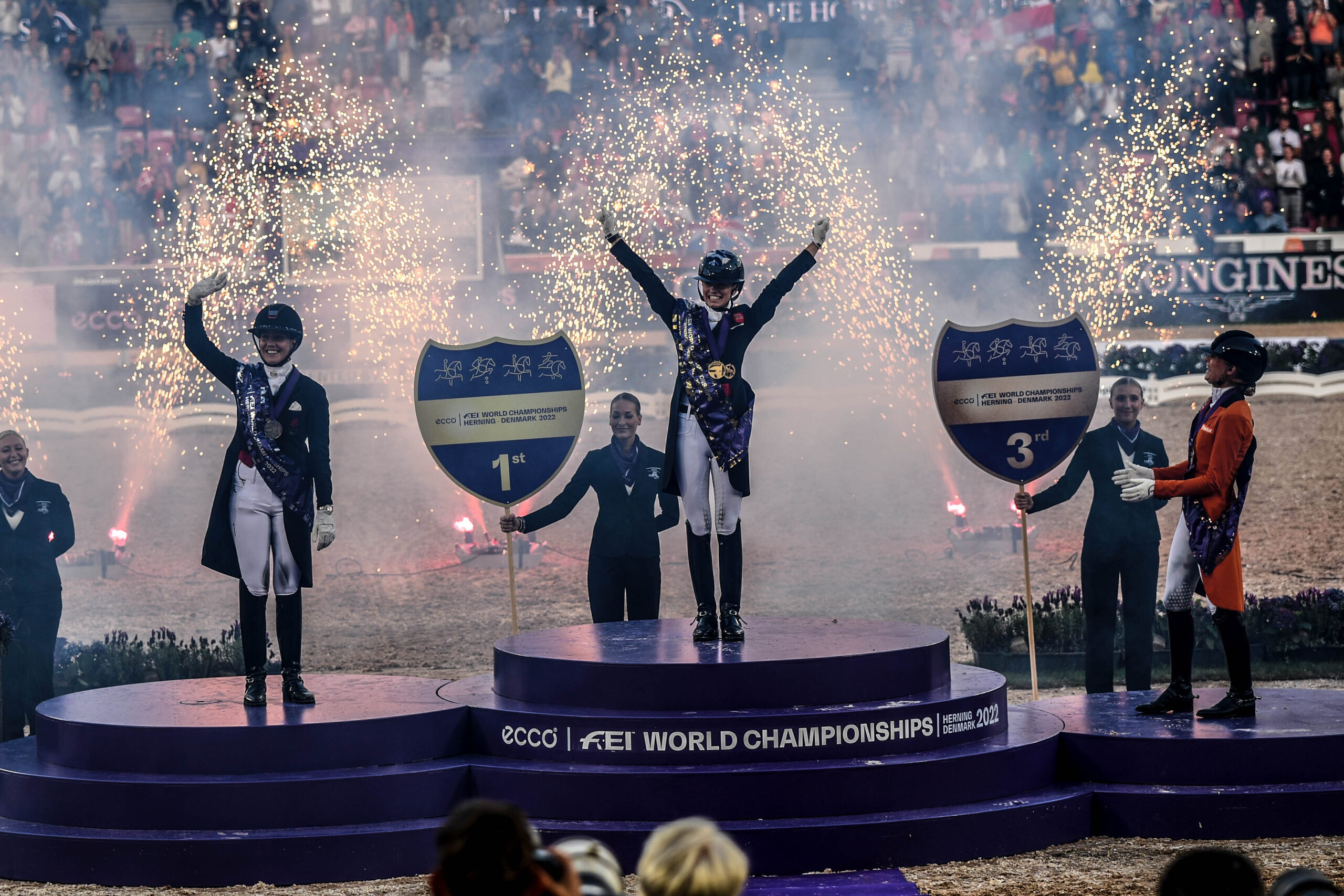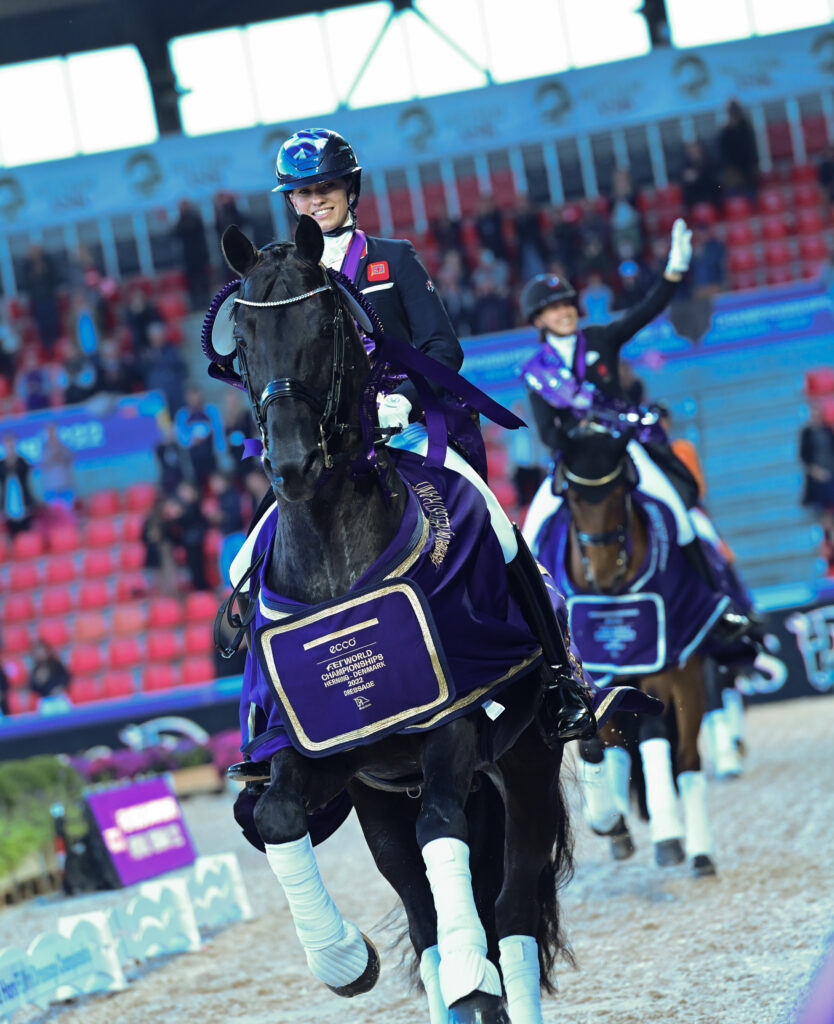 Show Jumping Jog
The U.S. Show Jumping Team for Herning 2022, including their traveling reserve, presented their five horses for the first horse inspection on the morning of Monday, August 8. Four of the five horses passed on first inspection, but reserve rider Jessica Springsteen's RMF Zecilie was held  for re-inspection which will happen on the morning of Tuesday, August 9.
U.S. Show Jumping Team Jog
Vaulting
The U.S. Vaulting Squad finished the Herning World Championships in sixth place on Drillian who was lunged by Selena Brummund. Squad members who are all from Oak Hill Vaulters in California were:  Calle Davis; Paula Hampshire; Alyssa Stoddard; Jaynee Meyer; Miriam Griffiths, and Todd Griffiths.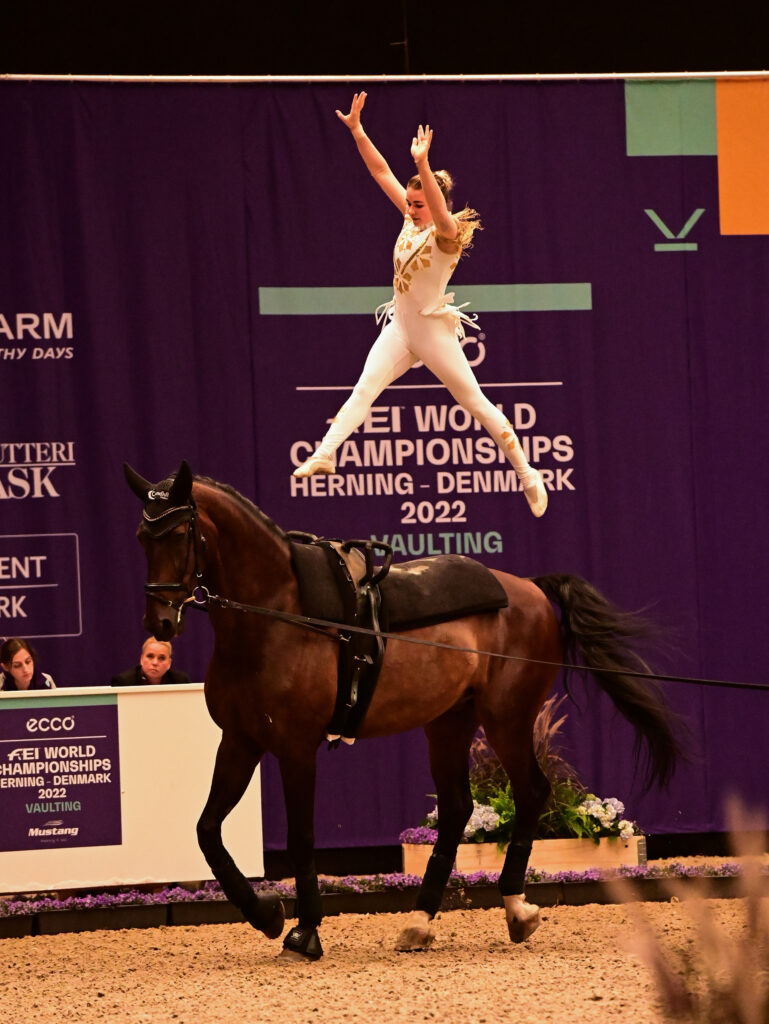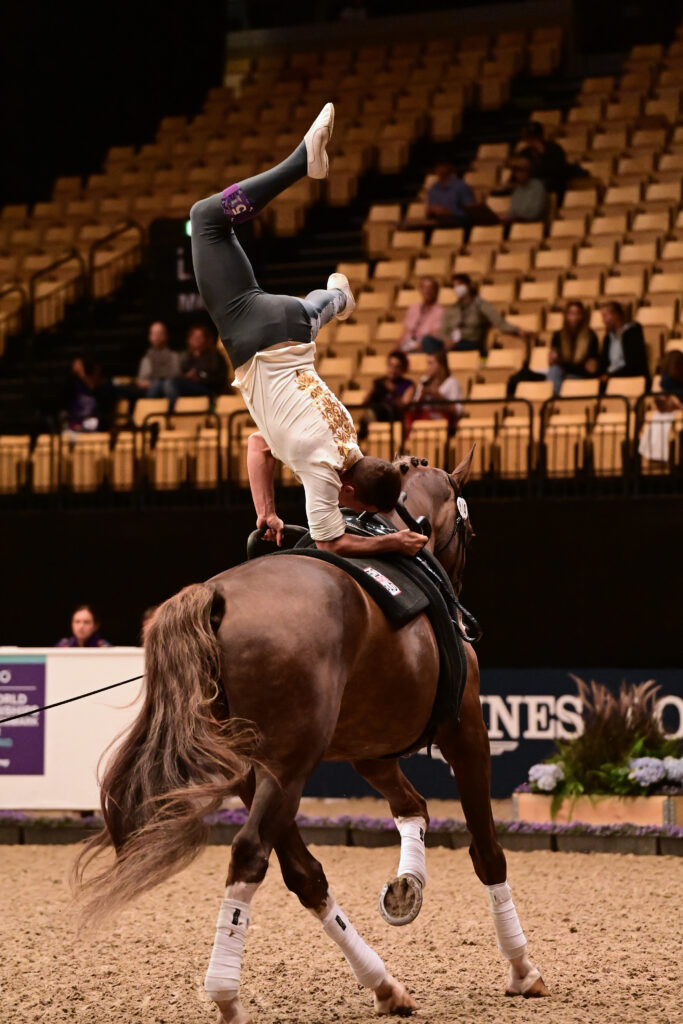 Stay tuned for more photos and daily updates throughout the 2022 FEI World Championships in Herning, Denmark. To see in-depth information for the U.S. competitors, visit US Equestrian's World Championship hub on their website. For more general information about the Herning Championships, visit their website and download an app to follow the competition.