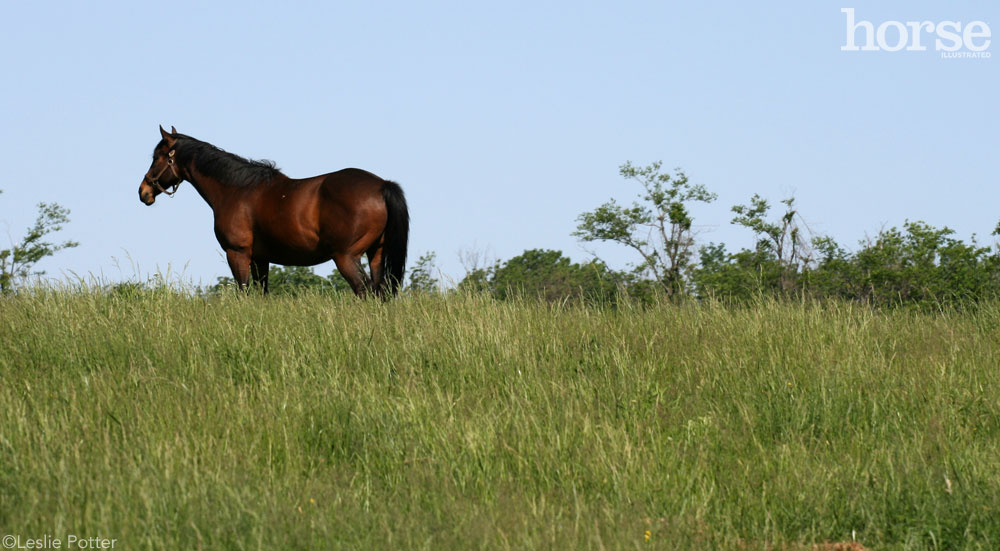 Many Thoroughbreds go on to second and third careers as sport and show horses or pleasure riding partners after their racing days are finished. But not every horse is a candidate for adoption to another riding home. These horses still need care and attention, and that's where the Thoroughbred Retirement Foundation's sponsorship program steps in.
Through sponsorships, the TRF provides lifelong care for retired racehorses that are not candidates for adoption. Several of them are used in TRF's vocational programs at correctional facilities, helping inmates learn skills that can translate to productive careers in the horse industry later on. Others are older horses who have had second and third careers since their racing days and are now ready for full retirement.
Groups or individuals who sponsor a horse receive an initial packet with information about their horse and continue to receive updates and photos throughout the year. Sponsors can even arrange to come visit their horse.
For the month of May, TRF is running a 31 Horses in 31 Days campaign to bring more sponsors on board. There's a new featured horse each day posted on TRF's Facebook page. Here are some of the featured horses so far:
Blum Gone, a 27-year-old gray gelding who taught many people how to ride in his post-racing life.
Brummy, a 19-year-old chestnut gelding who ran 68 races and earned over $118,000 on the track before he ended up in the slaughter pipeline. He was brought to TRF in 2006.
Starshipenterprise, a 21-year-old bay gelding who is missing his right eye but gets along just fine at his retirement home in South Carolina.
Meet the other TRF horses seeking sponsorship and learn more about how to get involved at trfinc.org.

---
Leslie Potter is a writer and photographer based in Lexington, Kentucky. www.lesliepotterphoto.com