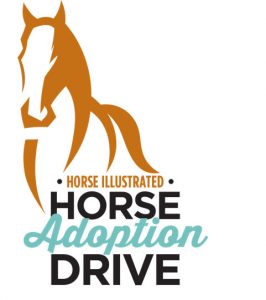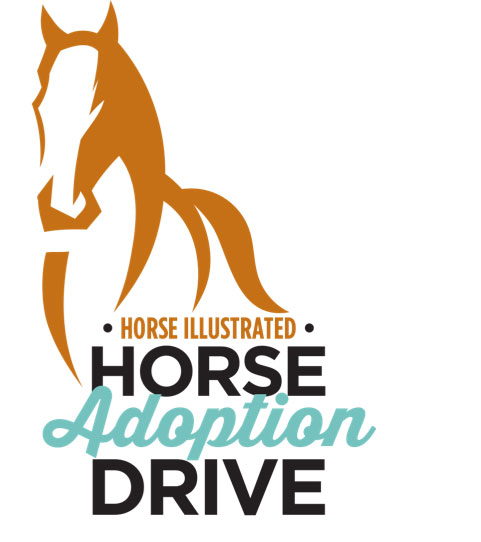 There are horses across the country in need of loving homes. In 2019, Horse Illustrated and partner organizations will be helping bring together horses and humans through our horse adoption drive.
Visit this page for updates showcasing adoptable horses, featured equine adoption facilities, success stories, and resources for helping horses in transition.
Adoptable Horses
Take-Me-Home Tuesday: Let's Go to a Horse Show!
Adoptable horses come in all breeds, types, and with a wide variety of experience levels. If you're looking for a competitive partner to join you on your equestrian journey, maybe one of this week's featured horses from MyRightHorse.org is the horse for you.
Read more >>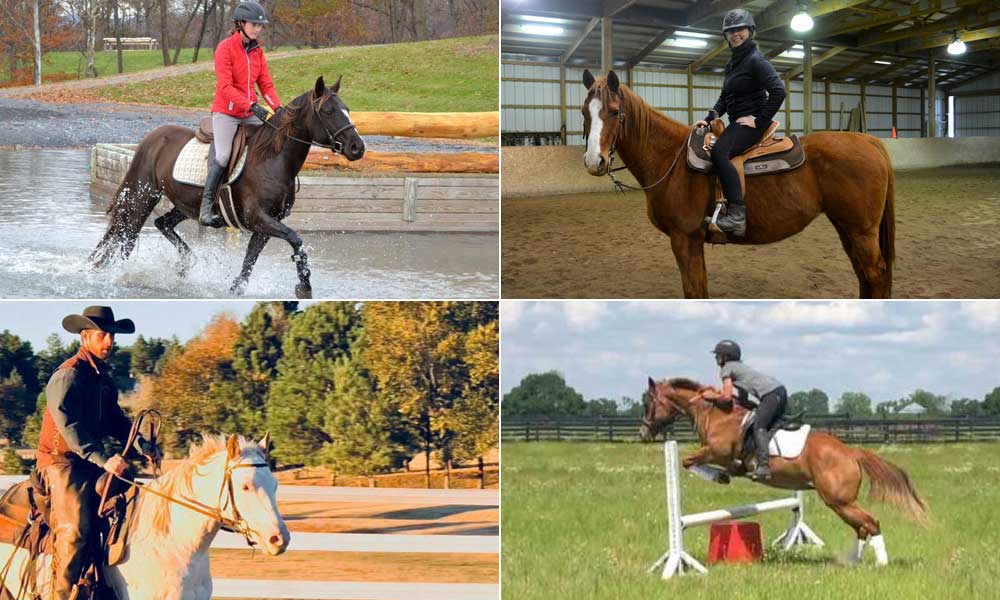 ---
Take Home an Oldie!
In the market for a new horse? Consider the seniors.
Older horses can bring experience and confidence to young or timid riders. They can be a calming presence for rambunctious younger horses in the herd. They can stand for pony games during summer camp or be a faithful pasture pet.
Read more >>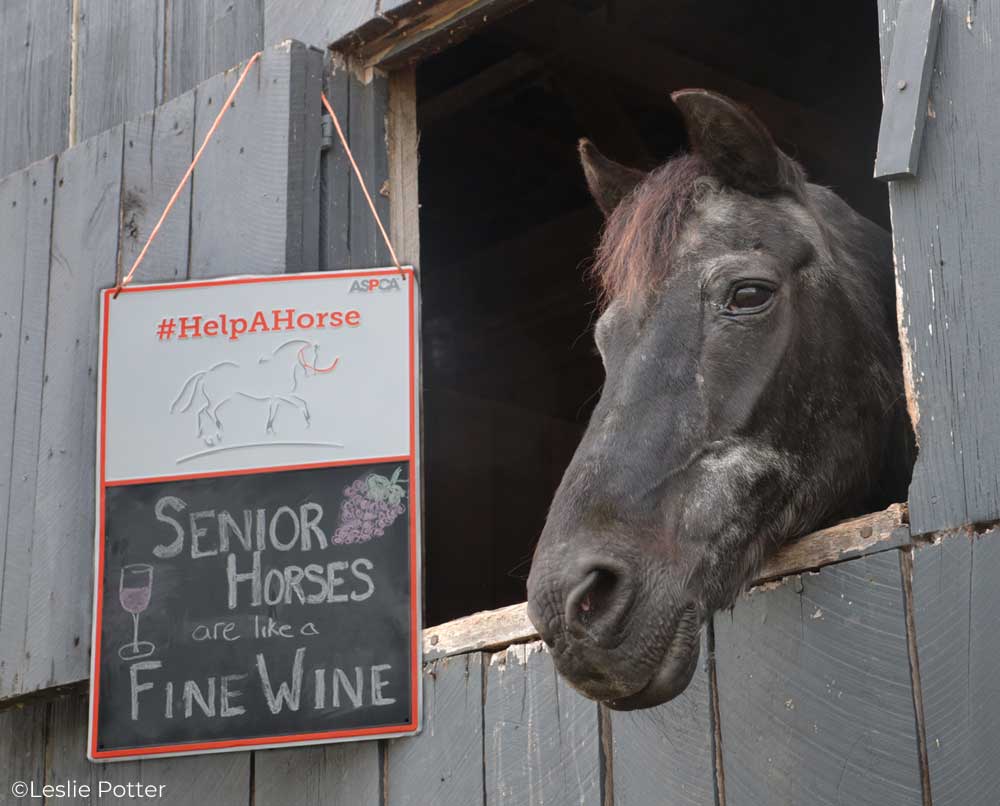 ---
Take-Me-Home Tuesday: Off the Track and Into Your Barn
This week, we've got five retired racehorses: four Thoroughbreds and on Standardbred. They're located at New Vocations' facilities in Kentucky, Ohio, and Pennsylvania. Is one of them the horse of your dreams?
Read more >>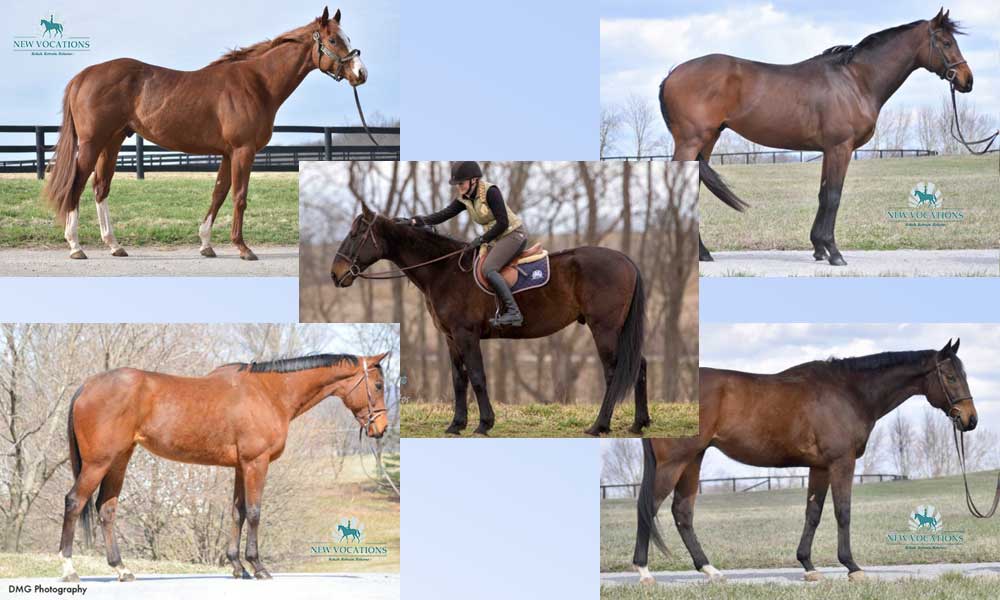 ---
Take-Me-Home Tuesday: Pony Power
Think you can keep up with a pony personality at your barn? See if one of these adoptable under-14-hand equines from MyRightHorse.org is the pony of your dreams.
Read more >>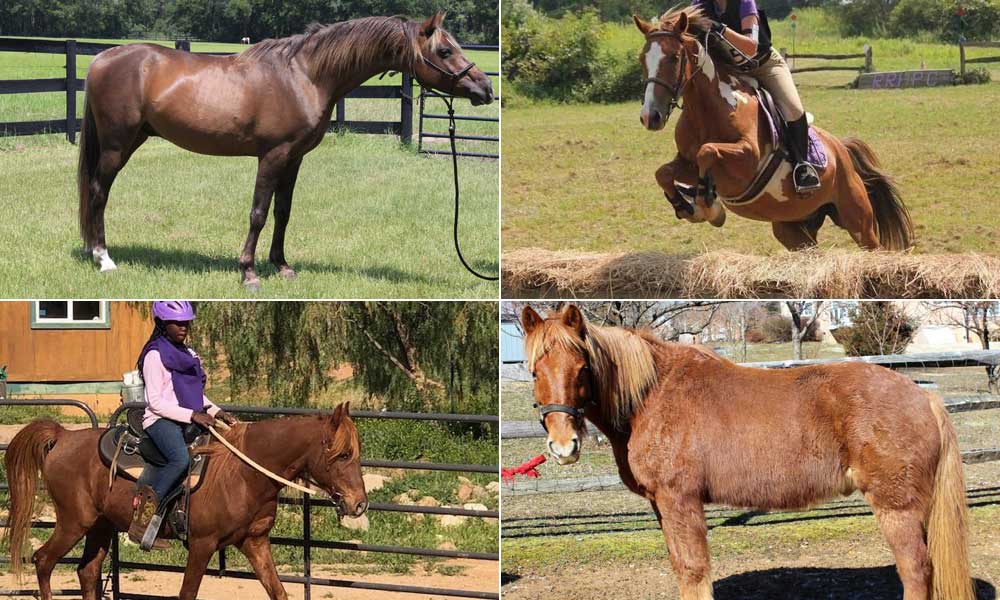 ---
Adoptable Thoroughbred Roundup
Most Thoroughbreds will never make it to the Kentucky Derby, but one of these OTTBs is sure to find a special place in your heart.
Read more >>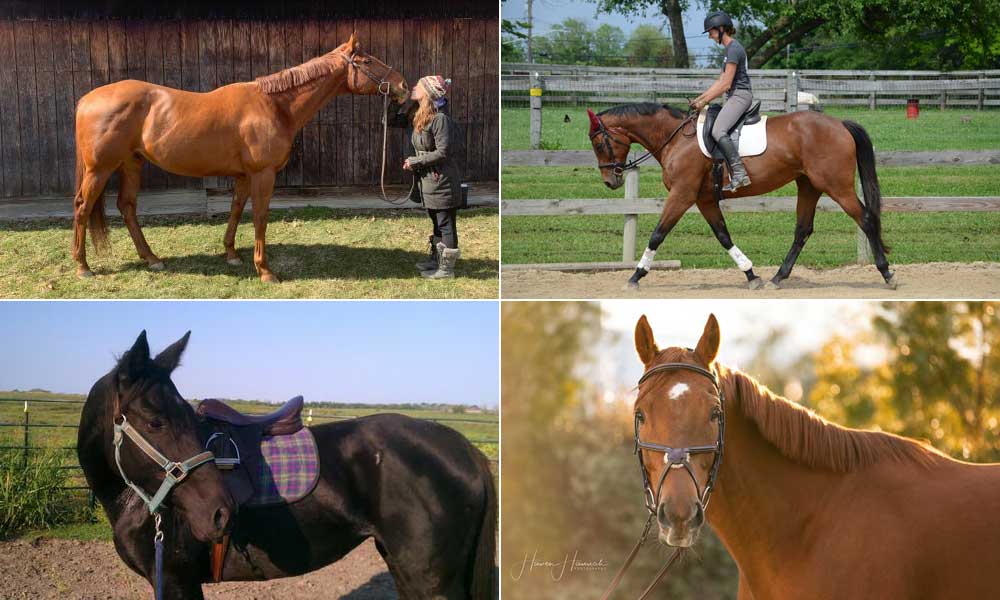 ---
Take-Me-Home Tuesday: Your Next Trail Partner
Meet Sky and Jane, two mares seeking homes where they can take on trails and more!
Read more >>


---
---
Horse Adoption Resources
Homes for More Horses
When she arrived at the Heart of Phoenix (HOP) rescue in West Virginia, Sansa was starving and nearly too weak to stand. The attending veterinarian advised rescuer Tinia Creamer that even with extensive rehabilitation the filly would never be sound and recommended that she be humanely euthanized. But Creamer disagreed.
Continue Reading >>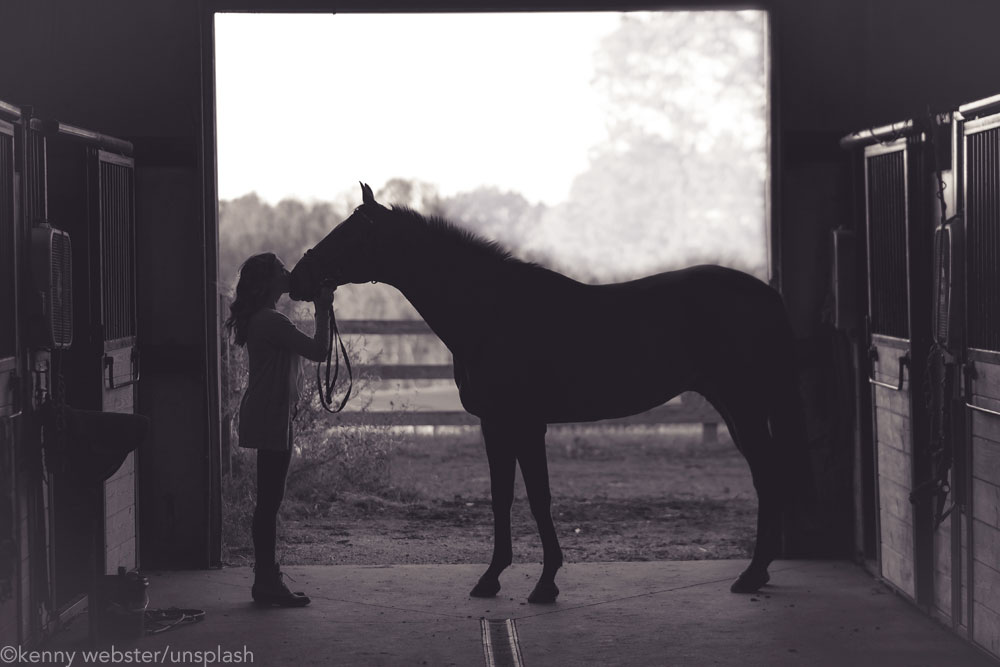 ---
Caring for Horses Through Tough Times
No matter how well they are cared for, many of the horses in backyard pastures or boarding barns will eventually need to be rehomed. This can happen when the animal's owner becomes challenged by changing finances, illness, age or even death. Still, many owners fail to plan for a time when they cannot keep their horses for any reason.
Continue Reading >>
---
Basic Training for Your Horse's Future
Young horses especially must learn basic skills to establish a foundation for future training and to make them safe for their owners and trainers to handle. Initially the tasks are simple: haltering, leading, and standing for grooming, bathing and routine veterinary and farrier procedures. But they are crucial to the horse's healthy future.
Continue Reading >>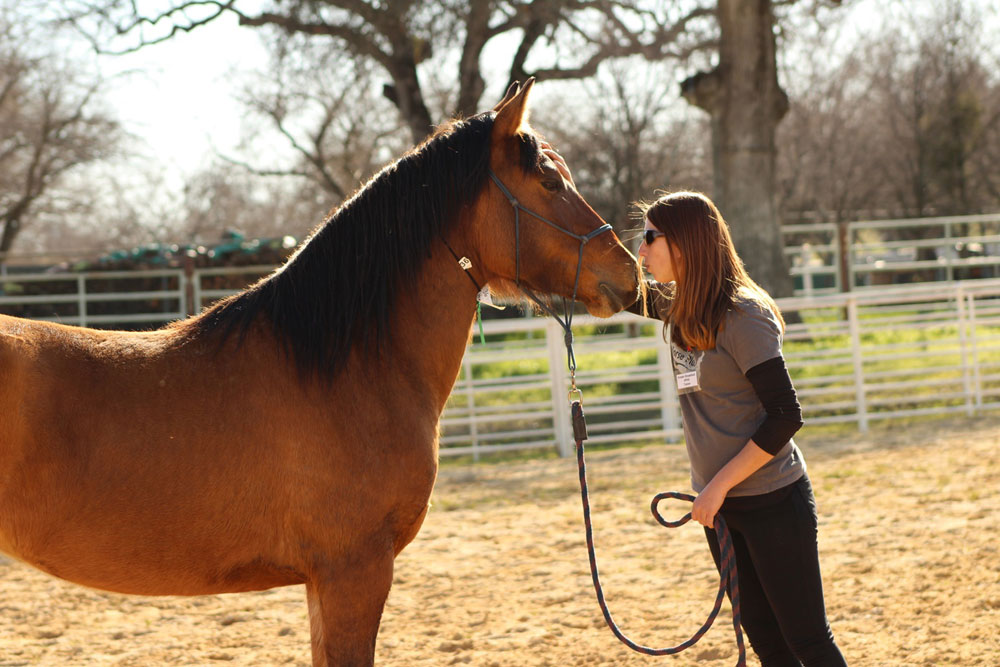 ---
The Volunteer Spirit
Several times each month, Mary Lou Spellmeyer travels the hour to Longmeadow Rescue Ranch in time to bring horses in from their nighttime turnout and begin the morning feeding ritual.
"I have to start out pretty early to be there by 7:30 a.m.," she says. "But it's worth it—you do whatever you have to do to help the animals."
Continue Reading >>
---
Back to School for Horses in Need
CSU's Right Horse program began as a pilot program offered to equine science students as an independent study course. From October 2017 through May 2018, students involved in the pilot worked with six horses that came to CSU from the Dumb Friends League Harmony Equine Center in Franktown, Colo.
Continue Reading >>

---
The Best Therapy
Bud Kamrud has been challenged by muscular dystrophy (MS) all of his adult life. But once a week he is free of the disease's limitations thanks to a therapy horse named Claude and the staff at the Colorado State University (CSU) Equine Assisted Activities and Therapies (EAAT) Program.
Continue Reading >>
---
---
Success Stories
Just a Fluke
I wanted to share a story with you. It starts with two horses, skinny and scared, huddled together in a holding pen at an auction in the Northeast. This particular pen at the auction was the pen where horses are sold based on their weight and are then likely shipped to be processed to meat. There are some kind folks who frequent the pen to look for opportunities for live outcomes for the horses within.
Continue Reading >>
---
---
Featured Facilities