Interested in horse adoption? Read this article to debunk five horse adoption myths.
Hilary LoBue is still amazed when she talks about Napoleon, the 9-year-old gray Andalusian-cross pony she adopted from the Bluebonnet Equine Humane Society in College Station, Texas, four years ago.
"Who knew I would end up with Leon, a little gray sport horse jumper?" she asks. "But we're having a wonderful time." It's so wonderful, in fact, that LoBue adopted two other horses from Bluebonnet.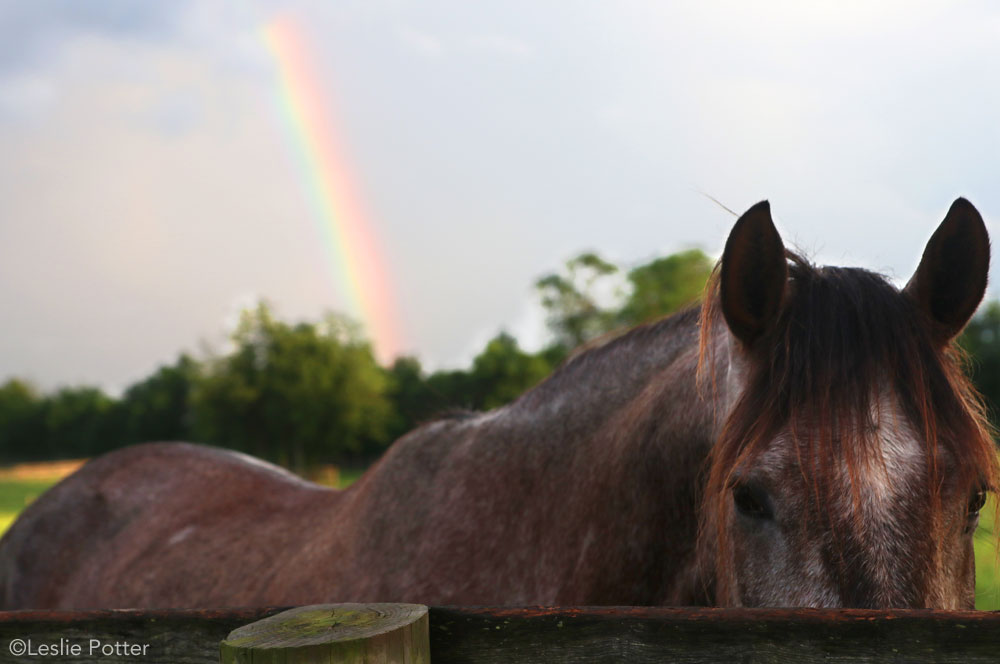 "There is Rustler, a 15-year-old Paint, and Shamrock Luck, both adopted in 2017," she says. "Rustler is now a barrel racer, and Shamrock is in training. I would recommend adoption to anyone looking for a horse."
By the Numbers
Though there are no official figures, most horse advocates estimate that there are more than 10,000 horses currently available for adoption in the U.S.
"There are about 800 to 1,000 horse adoption agencies operating in the U.S. today, and about 7,000 to 10,000 horses are adopted through those agencies every year," says Jenessa Cutler of the Right Horse Initiative. "But there are more horses coming into these agencies than they are adopting [into new families]."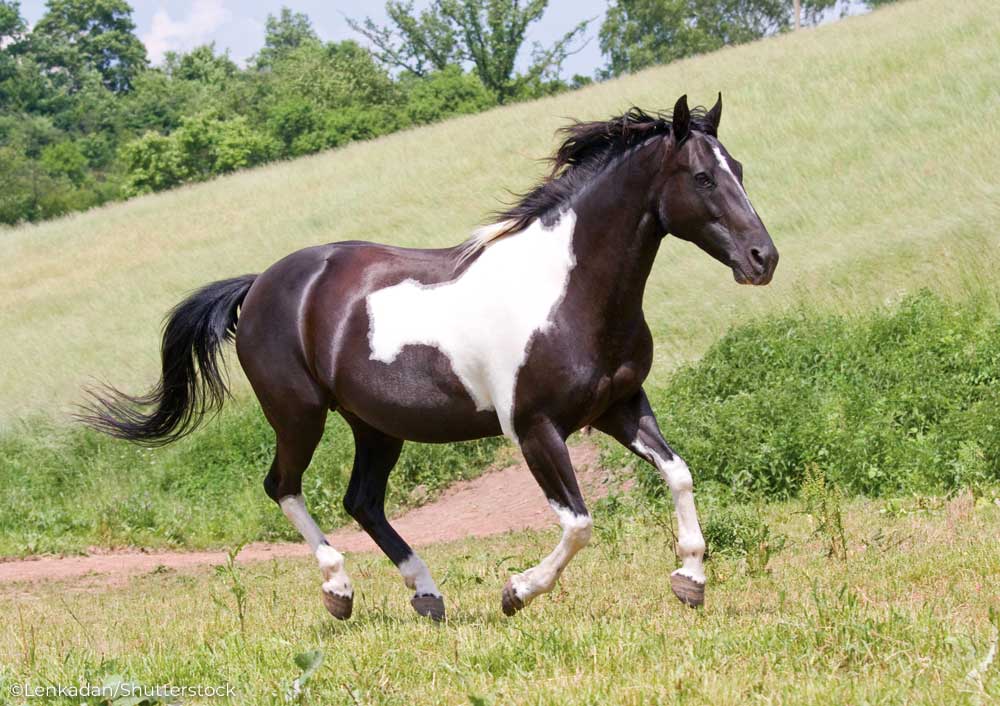 That's because too many potential owners who could join the horse adoption pool have a variety of misconceptions and myths about adoptable horses.
Much like we saw in companion animal welfare, the shift from pounds to adoption centers brought to light the public's understanding that animals are in transition through no fault of their own, but rather a change in circumstance by their owner.
Myth No. 1: Adoptable horses are junk.
"Adoptable horses are blind, lame, permanently injured, damaged or just junk—I've heard it all," says Jennifer Williams, Ph.D., founder of the Bluebonnet Equine Humane Society and author of How to Start and Run a Rescue. "But horses at [adoption organizations] have had rough breaks in life; people have given up on them—but they have not given up on people, so our job is to bring those horses and prospective owners together."
To do that, Bluebonnet and other adoption organizations host special adoption days and other events intended to allow prospective owners to meet available horses and chat with adoption agency staffers. In fact, a recent adoption event at Bluebonnet resulted in 48 on-the-spot adoptions and two more shortly thereafter.
Myth No. 2: Adoptable horses cannot be trained.
It was at a special event that Kaitlyn Glass first met the horse that would convince her to get involved with equestrian sports. According to her mother Lori, Kaitlyn had no interest in equestrian sports after she fell off a horse when she was a little girl. Seven years later, she began riding again, this time on gentle adopted senior horse that was about 30 years old.
Once she was back in the saddle, Kaitlyn began to participate in a variety of events, including the Bluebonnet Trainer's Challenge, in which participants were given 120 days to train horses that they fostered.
"Bijou is a our conversation starter; people always ask, 'That's an adopted horse?'"
Kaitlyn later adopted another horse named Bijou, a yearling filly, and took over her training. Since then, the team has participated in a variety of trail obstacle events, including American Horsemen Challenge Association (AHCA) competitions. They went on to win two AHCA titles, qualify for the Extreme Cowboy Association's (EXCA) World Finals, and serve as a Texas 4-H Equine Ambassador.
"Kaitlyn got into [equestrian] sports because of these horses," says Lori. "And Bijou is a our conversation starter; people always ask, 'That's an adopted horse?'"
Myth No. 3: Adoptable horses have no pedigree.
Breed registration papers were the last thing on Holli Heilman's mind when she began her search for a horse to adopt. She wanted a horse she could use in hunter/jumper and eventing competitions. She found the perfect match in Spartan Prince, a 4-year-old Thoroughbred gelding that she adopted through Nexus Equine LLC.
"He was registered with the Jockey Club, but he only raced once," says Heilman. "In fact, I didn't specifically plan to adopt a horse; one of my friends who is a trainer suggested that I look into adopting a horse."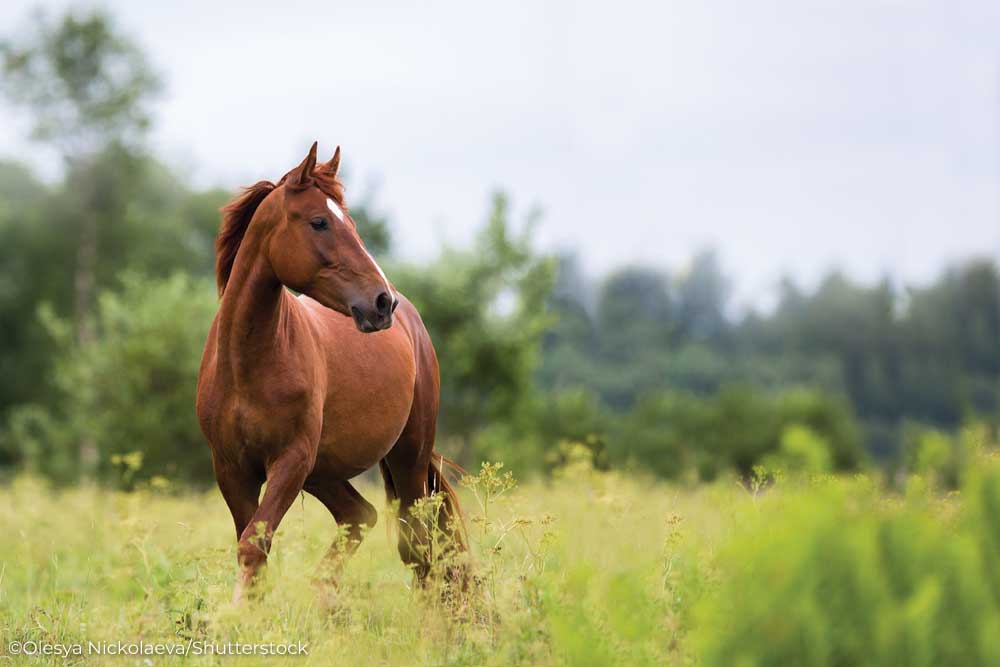 Many prospective owners overlook adoptive horses because their genetics cannot be traced through breed organization registration, according to Rita Hoch, Nexus Equine president and founder. But while a horse's pedigree does not guarantee that he will be a champion, rescues have found ways to attract prospective adopters to whom specific breeding is important.
"There are not enough options for horses in transition, and we try to get them before they become at risk," says Hoch. "Part of that is our agreement with the American Paint Horse Association."
According to Hoch, some producers breed Paint Horses for color. Specific markings, such as multi-colored coats, are preferred by some buyers, even though horses with more conventional coats may also be registered based on their pedigree. As a result, some horses that do not display typical Paint characteristics wind up residing in adoption organizations.
"We get horses that don't have registration papers," Hoch explains. "That doesn't mean that some adoptable horses don't have [good] pedigrees."
Besides, says LoBue, most prospective owners don't need registration papers to enjoy their horses.
"You don't need papers unless you are going to show your horse in the breed shows," LoBue points out. "And most shows are open now anyway."
Myth No. 4: You get what you pay for.
In general, most legitimate organizations charge prospective owners between $300 and $2,500 to adopt a horse. That fee usually includes veterinary and dental care, farrier services and training. In some cases, it also includes the implantation of an identifying microchip. Whatever the adoption cost, the fees that adoption organizations charge do not cover their investment in the animal, and that fee is often well below what a prospective owner would pay a breeder.
But adopting a horse and affording to keep it is another matter. That's why legitimate horse adoption organizations screen prospective owners before they can adopt a horse.
Myth No. 5: Adopted horses don't bond with their new owners.
Tell that to Holli Heilman. She gushes when she talks about Spartan Prince.
From the time he got off the trailer, he was very sweet,she says. "I know that we're going to love working together."
Adoption for the Future
Tawnee Preisner, president and founder of the Horse Plus Humane Society, believes that adoption will be key to ensuring that every horse in transition has a good home, debunking these myths. She also hopes that equine adoptions will eventually be as common dog and cat adoptions have become.
"The horse industry is about 25 years behind the small animal industry," she says. "Meanwhile, the horse industry has the opportunity to learn from its mistakes."
For Heilman, horse adoption is already a preferred option.
"When you adopt, you are rescuing a horse, and there are a lot of horses out there that need good homes," she points out. "Besides, it doesn't hurt to look at adoptable horses—you never know what you might find!"
---
This article debunking horse adoption myths originally appeared in the February 2018 issue of Horse Illustrated magazine. Click here to subscribe!