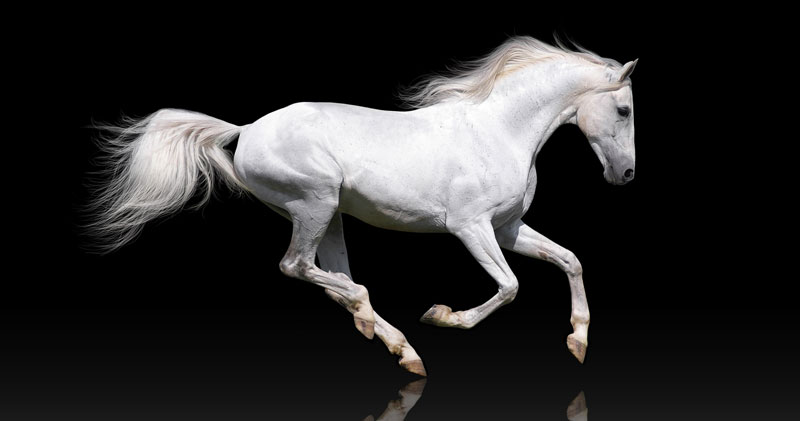 As an extension of the Horse Illustrated brand, "The Horse Illustrated Episode of Horses in the Morning" podcast brings listeners a variety of entertaining and informative interviews with horse industry experts on a range of topics. Join us for 90 minutes on the fourth Tuesday of every month! Our inaugural episode is set to air May 25, 2021.
A sampling of our rotating segments include:
Horsin' Around
Horse associations, disciplines, activities in the horse industry, careers, horse welfare issues, industry issues, and volunteering opportunities.
Shiny, Happy Horses
Grooming, nutrition, deworming, vaccinations, hoof care, dental care, alternative care options, horse illnesses, injuries and wound care, lameness, senior horse care, and young horse care.
At the Barn
Buying or selling a horse, pest control, barns, stalls, arenas, trailers and trailering, safety, emergency management, tack and equipment, and rider gear.
Horsemanship How-Tos
Horse behavior and nature, natural horsemanship, groundwork, English and western riding tips, trending disciplines, trail riding and recreational riding, and youth and collegiate programs.
Notable Equestrians
Stories of horse people doing amazing or unusual things.
Equi-Style
• Interviews with authors, artists, musicians, people involved with horse TV shows and movies, and podcasters.
• Travel and horse destinations, rider fitness, adult amateur topics, fashion, and barn and home décor.
Hosts: Sarah Evers Conrad of Horse Illustrated magazine and Glenn the Geek of the Horses in the Morning podcast, part of the Horse Radio Network