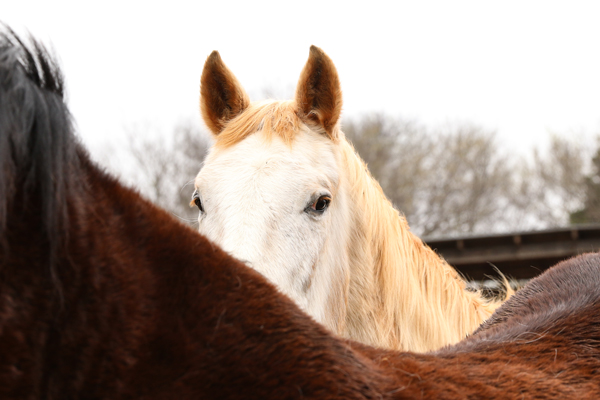 With fall upon us, there is no better way to enjoy the crisp air and colorful foliage than in the barn or on the trail with a horse! The Ameerican Society for the Prevention of Cruelty to Animals (ASPCA) and The Right Horse Initiative are excited to announce Hooftober, a virtual campaign designed to introduce the public to horses in need of homes around the country and share more resources about equine adoption! From October 3 to October 11, adoption partners of the ASPCA's Right Horse Initiative will be offering a virtual look at their lifesaving work so that the public can "meet" an adoptable horse during Hooftober.
The ASPCA has planned an exciting week full of opportunities to:
◆ Discover more about adopting a horse
◆ Find out what to look for when searching for a horse to adopt
◆ Learn basic horse care
◆ Tour equine adoption facilities
◆ Get up close and personal with equines available for adoption in your area
The ASPCA and The Right Horse Initiative are dedicated to improving equine welfare by massively increasing horse adoption in the United States. If your readers are looking to welcome home a horse this Hooftober, we hope they will consider adopting through The Right Horse Initiative's online adoption platform, MyRightHorse.org. For individuals who want to support at-risk horses but are unable to adopt, we encourage them to tap into their social networks and community to raise awareness, promote horse adoption, and ultimately save lives by connecting good horses to good people.
Get the full schedule of events for Hooftober
---
In addition, don't forget to check out the My Right Horse Adoptable Horse of the Week published on HorseIllustrated.com and on our social media channels at Facebook, Instagram, Twitter, and Pinterest each week.