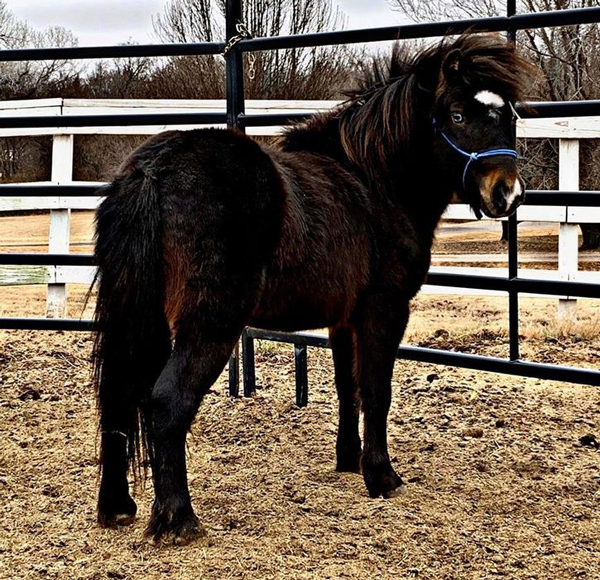 The American Society for the Prevention of Cruelty to Animals (ASPCA) announced the ASPCA Regional Support Center, a pilot program to provide fully subsidized services to horse owners in need in the Oklahoma City area. In collaboration with a local veterinary clinic and several re-homing partners, the open-admission ASPCA Regional Support Center provides a safe place for horse owners to relinquish horses for adoption into a new home and offers access to basic veterinary services and humane euthanasia for suffering horses, mules and donkeys.
"Unfortunately, there are very few safe, affordable options for horse owners when they are unable to keep, sell or give away their horse, and the ASPCA is committed to creating humane options for these equines," said Tom Persechino, director of ASPCA Equine Welfare. "When dog and cat owners are unable to continue caring for a pet and need help, they can seek out a shelter where their animal will be cared for and placed into a loving home. The ASPCA—along with many of our shelter and rescue partners—are on a mission to create the same lifesaving options for equines across the country."
The ASPCA Regional Support Center is assisting horse owners in Oklahoma, Logan, Kingfisher, Canadian, Grady, McClain, Cleveland, Pottawatomie, and Lincoln counties. All surrendered equines are evaluated by a licensed veterinarian to assess the animal's health. Horses suitable for placement are placed with an ASPCA re-homing partner for adoption into a new, safe home. More than 70 horses have received services since the pilot launched in August, with several horses having already been successfully re-homed and approximately 50 horses currently awaiting adoption through the program.
In 2018, the ASPCA launched its first ASPCA Regional Support Center pilot in the North Texas area, where nearly 60 equines were helped in under six months. Of the horses brought to the center for re-homing, the top three reasons were:
human health problems
issues related to the health of the horse, and
a change in the owner's housing or living conditions.
The data collected during the pilot will help the ASPCA identify future opportunities to implement similar programs and expand the reach of vital services throughout the country.
"One of our goals with the ASPCA Regional Support Center is to bust some of the myths about horses in transition," said Persechino. "Through our work, we're demonstrating that horses in need of rehoming, like many of the horses who were surrendered to us during our first pilot program, have tremendous potential to go on to new homes and successful second or third careers."
Horse owners in the Oklahoma City area interested in making an appointment at the ASPCA Regional Support Center may call 405-423-1461 or email equinesupport@aspca.org.
For more information about the ASPCA's efforts to improve equine welfare, please visit www.aspca.org/animal-protection/equine-welfare.
About the ASPCA
Founded in 1866, the American Society for the Prevention of Cruelty to Animals (ASPCA) was the first animal welfare organization in North America and continues to serve as the nation's leading voice for animals. More than two million supporters strong, the ASPCA is committed to its mission of providing effective means for the prevention of cruelty to animals throughout the United States. As a 501(c)(3) not-for-profit corporation, the ASPCA is a national leader in the areas of anti-cruelty, community outreach and animal health services. For more information, please visit www.ASPCA.org, and be sure to follow the ASPCA on Facebook, Twitter, and Instagram.
Further Reading