Welcome to Horse Illustrated's weekly installment of the Right Horse Adoptable Horse of the Week, offered in partnership with the ASPCA's Right Horse program. This week's adoptable horse is Albert's Crossing! Check back weekly for a new featured horse so you can find your Right Horse.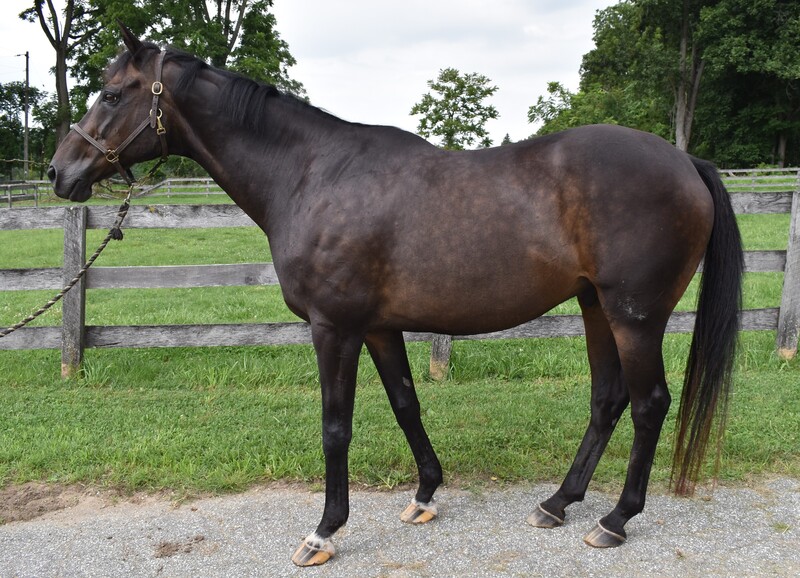 Adoptable Horse: Albert's Crossing
, a 23-year-old 17.0hh Thoroughbred gelding
Organization: Maryland Equine Transition Service (Owner Assistance Program at DEFHR)
, Woodbine, Md.
Get to Know Adoptable Horse Albert's Crossing
Albert's Crossing is the absolute definition of tall, dark and handsome. This 23-year-old, 17 hands high registered Thoroughbred gelding started his career on the track before moving to steeplechases. From the time he was 3 until he was 10, Albert raced 33 times, with 8 firsts and career earnings of over $140,000. A career-ending injury led his current owner to take him under her wing to rest and rehabilitate. Under her TLC, Albert made a full recovery and spent the following years pleasure riding around the farm.
A few years ago, Albert's owner decided to retire him from riding. He didn't seem to enjoy the job anymore for reasons unknown, but he absolutely loved interaction and companionship. Albert has since been loving life as a companion horse, playing with his field buddies and soaking up attention from his owner. Life changes have required that his owner seek a new home for Albert and she's hoping to find one with someone who loves him just as much.
When the Maryland Equine Transition Service met Albert, he was happily hanging out in his stall. He was caught and walked out quietly to the cross-ties, where he stood well while being groomed. He picked up all four feet and moved off pressure well. Albert was also a gentleman for walking him away from his buddies in their stalls for photos and even took a walk around his field without concern.
Albert is very healthy, as you can tell from his gorgeous dappled coat. He's managed on senior feed, which requires a bump up in the winter, but he eats grass and hay with ease. He's barefoot and comfortable. Though managed in a stall, his owner feels he could be happy living out 24/7 with adequate shelter. He grows a nice winter coat and is blanketed during the coldest part of winter. Albert does well with both mares and geldings.
This goofy boy has the best personality. He's super personable and in-your-pocket. He loves attention, is curious and smart. He also loves water. He'd probably be a great fun project for someone wanting to dabble in some liberty training. Albert's Crossing is up to date on everything, so he is ready to go.
Contact Maryland Equine Transition Service (Owner Assistance Program at DEFHR) today about ASPCA Right Horse Adoptable Horse of the Week, Albert's Crossing!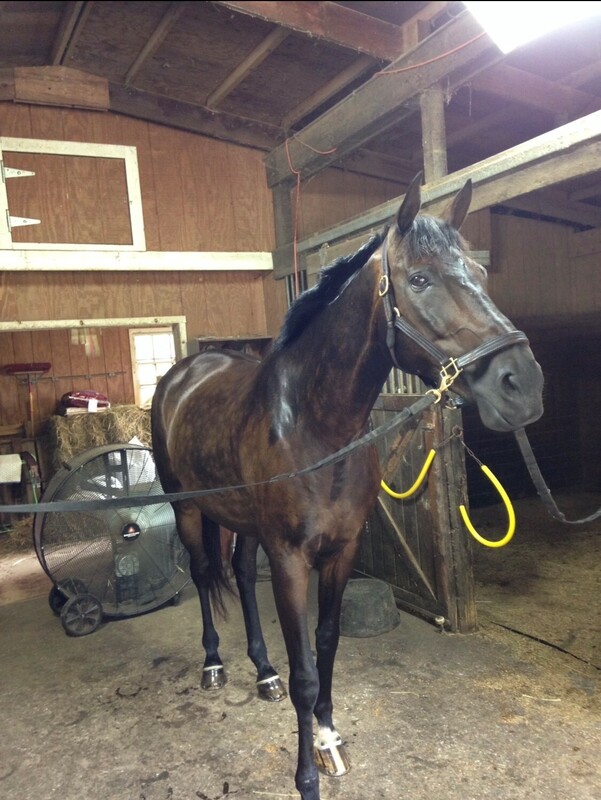 Could this week's adoptable horse be the Right Horse you have been waiting for? Click here for more information about Albert's Crossing, the ASPCA Right Horse Adoptable Horse of the Week.
ASPCA Right Horse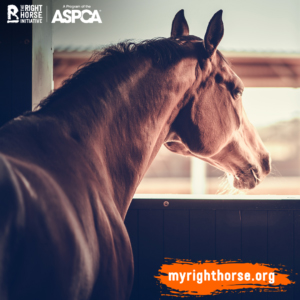 ASPCA Right Horse is the online adoption platform of The Right Horse Initiative, a collection of equine industry and welfare professionals and advocates working together to improve the lives of horses in transition. A program of the ASPCA, their goal is to massively increase horse adoption in the United States. To find more adoptable horses and foster horses, visit www.myrighthorse.org. To learn more about The Right Horse, a program of the ASPCA, visit www.aspcarighthorse.org.