Welcome to Horse Illustrated's weekly installment of the Right Horse Adoptable Horse of the Week, offered in partnership with the ASPCA's Right Horse program. This week's adoptable horse is Cabre! Check back weekly for a new featured horse so you can find your Right Horse.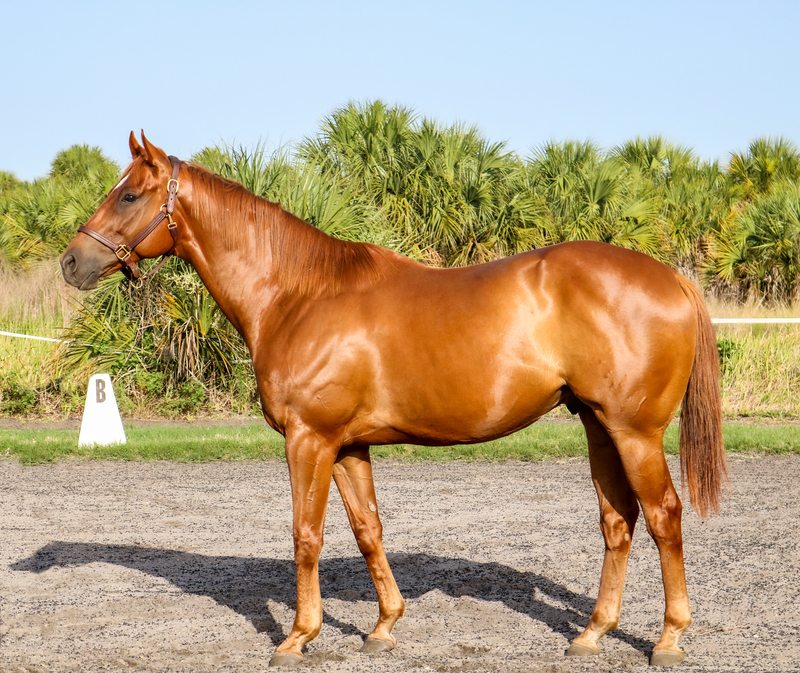 Adoptable Horse: Cabre
, a 7-year-old 16.3hh Thoroughbred gelding
Organization: Hidden Acres Rescue for Thoroughbreds
, Cocoa, Fla.
Get to Know Adoptable Horse Cabre
Cabre is a 7-year-old off-track Thoroughbred (OTTB). He is smart, charming, gentle and full of personality as big as his 16.3hh body. Cabre was transferred to HART in the fall of 2021, where he spent a little time adjusting to being gelded. Once he settled, he became a very in-your-pocket horse, loving a lot of attention.
Cabre leads, ground ties and loads easily. He will stand at the cross ties all day if asked and doesn't move when switching from the halter to the bridle. He is built more like a quarter horse than a Thoroughbred — truly a 'Big Red.' He gets along with everyone in the pasture (even the minis), trailers like a dream, and stands calmly for the vet and farrier. He is very special and a barn favorite.
He is being ridden western, is easy under the saddle and walks, trots and canters on voice command. He walks over any obstacle and will walk through any body of water. Nothing fazes him — not even fireworks on the 4th of July. Cabre is HART's go-to horse when doing liberty clinics in front of crowds. He would do very well at working equitation, competitive trail riding and Western/English pleasure.
But most of all, Cabre just loves being the center of someone's universe (as he deserves). He requires front shoes and has a special, padded shoe on his right front (comes with lifetime supplies of his 3D pad). Come meet this gentle giant — you're sure to fall in love with him.
Contact Hidden Acres Rescue for Thoroughbreds today about ASPCA Right Horse Adoptable Horse of the Week, Cabre!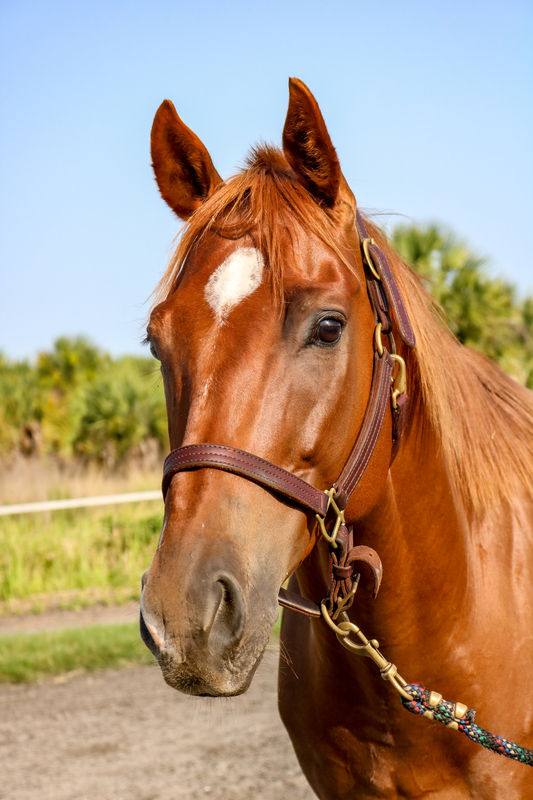 Could this week's adoptable horse be the Right Horse you have been waiting for? Click here for more information about Cabre, the ASPCA Right Horse Adoptable Horse of the Week.
ASPCA Right Horse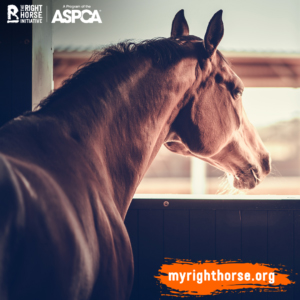 ASPCA Right Horse is the online adoption platform of The Right Horse Initiative, a collection of equine industry and welfare professionals and advocates working together to improve the lives of horses in transition. A program of the ASPCA, their goal is to massively increase horse adoption in the United States. To find more adoptable horses and foster horses, visit www.myrighthorse.org. To learn more about The Right Horse, a program of the ASPCA, visit www.aspcarighthorse.org.