Welcome to Horse Illustrated's weekly installment of the Right Horse Adoptable Horse of the Week, offered in partnership with the ASPCA's Right Horse program. This week's adoptable horse is Chappy! Check back weekly for a new featured horse so you can find your Right Horse.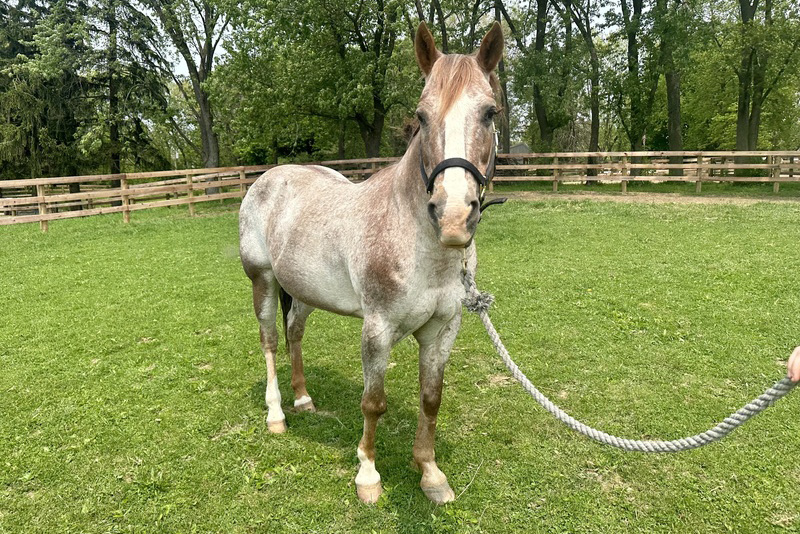 Adoptable Horse: Chappy
, an 18-year-old 14.0hh Appaloosa gelding
Organization: Hooved Animal Humane Society
, Woodstock, Ill.
Get to Know Adoptable Horse Chappy
Chappy came to Hooved Animal Humane Society in September of 2022. He is doing fantastic in their care and is very friendly and easy to handle.
Chappy would make an excellent horse for a first-time adopter. He walks right up to you in the pasture and is easy to halter. If you call him from the fence, he will often wander his way over to say hi and see if you have a treat. He stands well for the farrier, for grooming, and for fly spray in the summer. Before coming to the organization, Chappy may not have had many treats like apples and carrots as he was unsure of them at first, but once he learned what they were and how tasty snacks are, he loves them and will nicker when he sees treats.
Hear more about Chappy in the latest episode of Barn Banter, where we talk to Cynthia Glensgard of Hooved Animal Humane Society about this adorable gelding.
Contact Hooved Animal Humane Society today about ASPCA Right Horse Adoptable Horse of the Week, Chappy!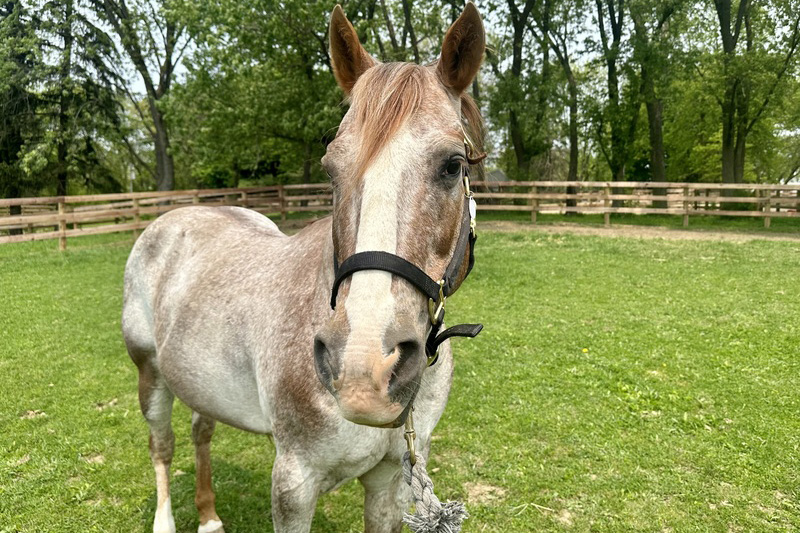 Could this week's adoptable horse be the Right Horse you have been waiting for? Click here for more information about Chappy, the ASPCA Right Horse Adoptable Horse of the Week.
ASPCA Right Horse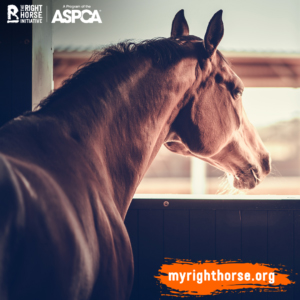 ASPCA Right Horse is the online adoption platform of The Right Horse Initiative, a collection of equine industry and welfare professionals and advocates working together to improve the lives of horses in transition. A program of the ASPCA, their goal is to massively increase horse adoption in the United States. To find more adoptable horses and foster horses, visit www.myrighthorse.org. To learn more about The Right Horse, a program of the ASPCA, visit www.aspcarighthorse.org.