Welcome to Horse Illustrated's weekly installment of the Right Horse Adoptable Horse of the Week, offered in partnership with the ASPCA's Right Horse program. This week's adoptable horse is Charlie Brown, an adorable mini horse! Check back weekly for a new featured horse so you can find your Right Horse.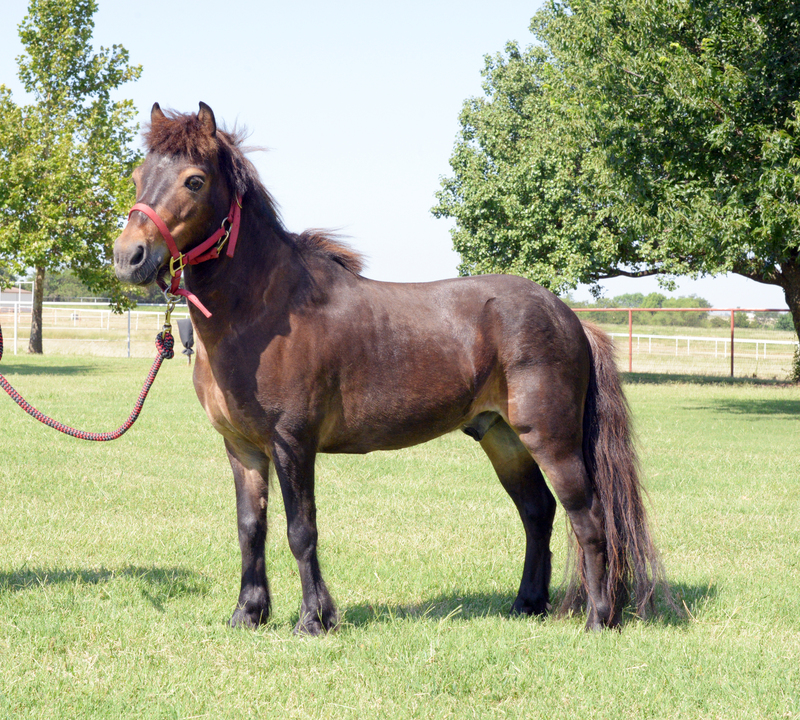 Adoptable Horse: Charlie Brown
, a 10-year-old 8.0hh mini horse gelding
Organization: ASPCA Equine Transition and Adoption Center
, El Reno, Okla.
Get to Know Adoptable Horse Charlie Brown
A mini horse that stands a mere 32-inches high, adoptable horse of the week Charlie Brown is proof that great things come in small packages. His massive personality and stellar rockstar looks only add to his amazing charm. At 10 years old, he is full of spunk, but also ready to nuzzle at a moment's notice. When he walks, he doesn't just walk, he presents himself with a runway strut that oozes both energy and pride.
Charlie Brown is healthy but is on a daily dose of Prascend to treat Cushing's. Through no fault of his own, his owner had to relinquish him when life circumstances changed. To say that Charlie Brown is the complete package is an understatement.
To the ASPCA, Charlie Brown is big in one additional way. He has the distinction of being the 500th horse they have helped since establishing themselves in Oklahoma only four short years ago. Contact the ASPCA today to ask how you could win this small, but mighty package!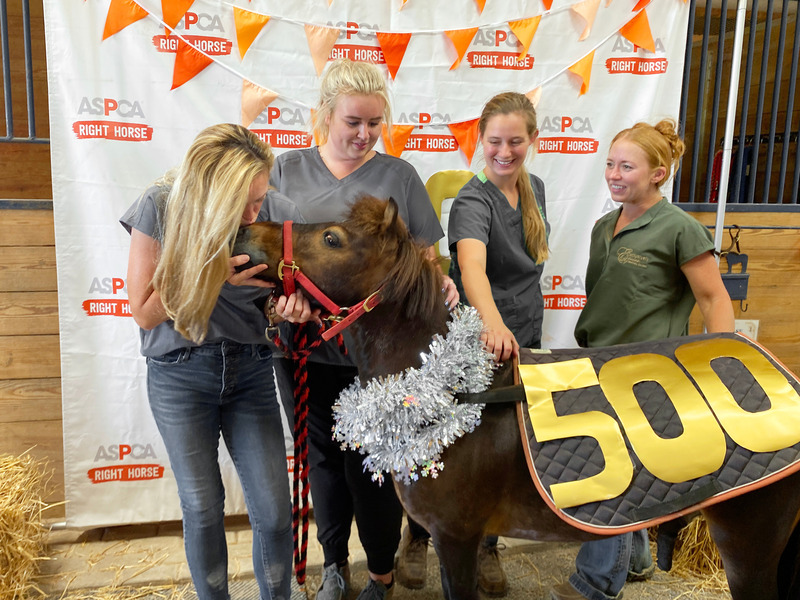 Could this week's adoptable horse be the Right Horse you have been waiting for? Click here for more information about mini horse Charlie Brown, the ASPCA Right Horse Adoptable Horse of the Week.
My Right Horse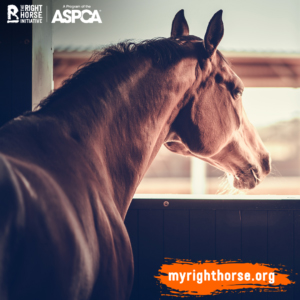 My Right Horse is the online adoption platform of The Right Horse Initiative, a collection of equine industry and welfare professionals and advocates working together to improve the lives of horses in transition. A program of the ASPCA, their goal is to massively increase horse adoption in the United States. To find more adoptable horses and foster horses, visit www.myrighthorse.org. To learn more about The Right Horse, a program of the ASPCA, visit www.aspcarighthorse.org.