Welcome to Horse Illustrated's weekly installment of the Right Horse Adoptable Horse of the Week, offered in partnership with the ASPCA's Right Horse program. This week's adoptable horse is Ears on Backwards! Check back weekly for a new featured horse so you can find your Right Horse.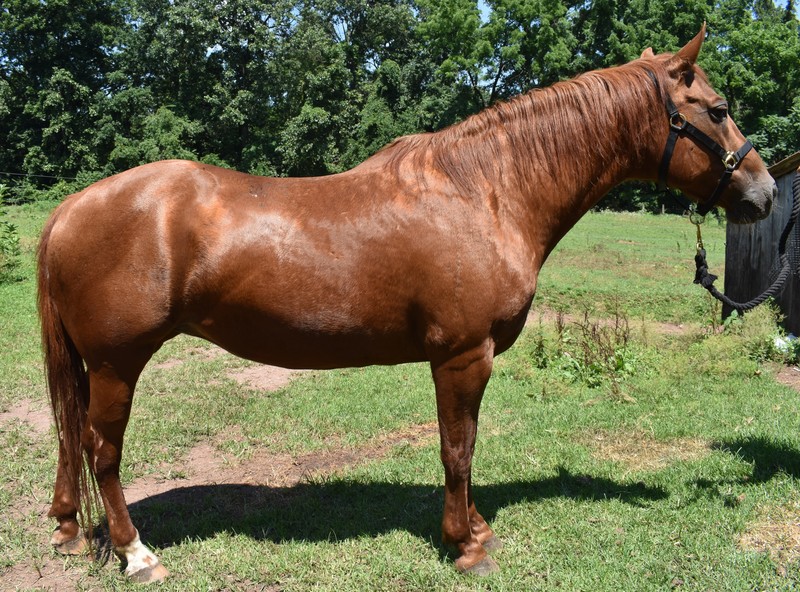 Adoptable Horse: Ears on Backwards
, a 20-year-old 15.0hh American Quarter Horse mare
Organization: Maryland Equine Transition Service (DEFHR)
, Woodbine, Md.
Get to Know Adoptable Horse Ears on Backwards
Ears on Backwards (AKA "Ears") is a 2003, 15.0hh Quarter Horse mare seeking a home as a companion or lead line horse for a small child rider. Ears has been used over the years primarily for trails with kids, husbands and more beginner riders. Her owner attempted barrel racing, but Ears hit the brakes and said "nope" to that idea, so she stuck primarily to trails. Due to her owner having difficulty keeping up with the care of her horses and farm, both physically and financially, Ears and her other herd mate (Petite Amour) are in urgent need of new, loving homes.
Ears is a sweet girl who seems to love attention and would be suitable for an advanced beginner handler. She ties, stands quietly for grooming, picks up all four hooves, sprays and bathes. She is good for the vet and farrier. Currently, Ears is turned out with a gelding and does very well, so she'd probably be suitable for a mixed herd. As you can see, Ears is an easy keeper and it doesn't take much to maintain her full figure.
Maryland Equine Transition Service did not get to witness Ears being ridden, so her ability to be ridden from both a behavioral and soundness aspect could not be determined. They were told by her owner that she is a more-whoa-than-go ride. If she doesn't understand, or just doesn't want to do something, she will stop in her tracks (which works particularly well on the beginner riders). If Ears can be ridden, it is recommended that it be lightly, so easy trail rides at the walk or lead line rides with small kids would be ideal. Ears has some calcification at the front of both front pasterns that may be ringbone and she has been sore in certain situations.
Contact Maryland Equine Transition Service (DEFHR) today about ASPCA Right Horse Adoptable Horse of the Week, Ears on Backwards!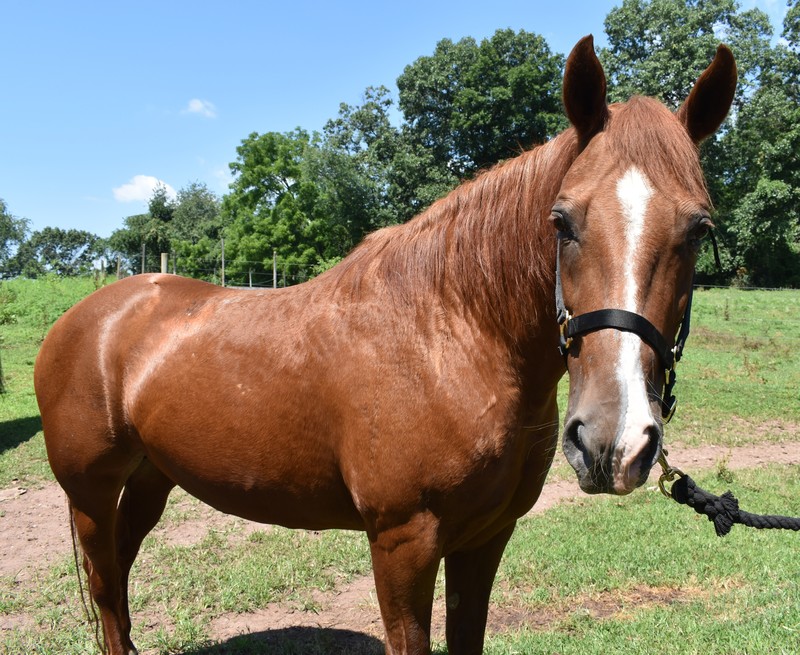 Could this week's adoptable horse be the Right Horse you have been waiting for? Click here for more information about Ears on Backwards, the ASPCA Right Horse Adoptable Horse of the Week.
ASPCA Right Horse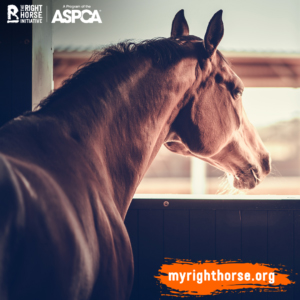 ASPCA Right Horse is the online adoption platform of The Right Horse Initiative, a collection of equine industry and welfare professionals and advocates working together to improve the lives of horses in transition. A program of the ASPCA, their goal is to massively increase horse adoption in the United States. To find more adoptable horses and foster horses, visit www.myrighthorse.org. To learn more about The Right Horse, a program of the ASPCA, visit www.aspcarighthorse.org.