Welcome to Horse Illustrated's weekly installment of the Right Horse Adoptable Horse of the Week, offered in partnership with the ASPCA's Right Horse program. This week's adoptable horse is Frida Kahlo! Check back weekly for a new featured horse so you can find your Right Horse.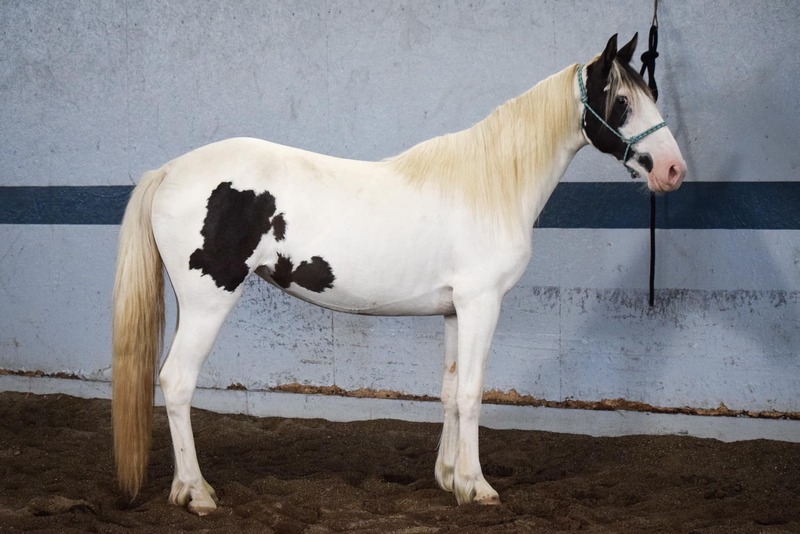 Adoptable Horse: Frida Kahlo
, a 2-year-old 14.0hh pinto mare
Organization: Kentucky Humane Society
, Simpsonville, Ky.
Get to Know Adoptable Horse Frida Kahlo
Frida was collected along with her free roaming herd of ten on February 14, 2023, when they were eating sticks and bark in the mountains, struggling to maintain their weight to make it to the next spring. Frida is around 2 years old, is currently a hair over 14 hands tall while still growing and her exact breed is not known. There is likely some Kentucky Mountain Saddle Horse influence, but she does not seem to be gaited from what Kentucky Humane Society has seen so far.
Frida Kahlo has bloomed beautifully since her arrival at KHS with basic care and is coming around to domestication with time and patience. She can now be caught by thoughtful people that she knows, can be led by an experienced handler, has learned to tie, and is progressing with other grooming and handling. She was "food friendly" on arrival, meaning someone had been feeding this herd occasionally so some of them willingly approach people looking for snacks, but she had likely not had any formal handling. She is less skittish and jumpy than the average free-roaming horse, though, and it seems she's poised to progress by leaps and bounds with a bit more time invested in her education.
KHS thinks she will make a calm and thoughtful riding partner one day under saddle when the time is right, and the training is kind. She is surely a flashy gal and folks always marvel at her markings. KHS named her in honor of artist Frida Kahlo for the cute little unibrow shaped marking across her chest. Frida is looking for a home where someone can continue her education and make artful memories with her, so if that person could be you, please reach out! Frida is up to date on dental check, Coggins, vaccination, and deworming.
Contact Kentucky Humane Society today about ASPCA Right Horse Adoptable Horse of the Week, Frida Kahlo!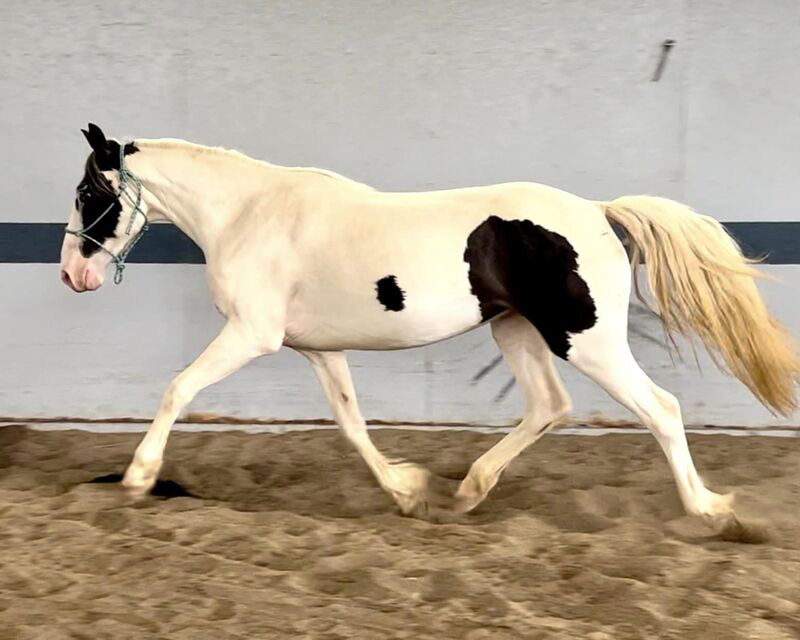 Could this week's adoptable horse be the Right Horse you have been waiting for? Click here for more information about Frida Kahlo, the ASPCA Right Horse Adoptable Horse of the Week.
ASPCA Right Horse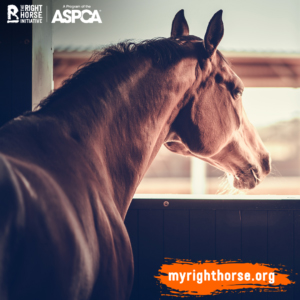 ASPCA Right Horse is the online adoption platform of The Right Horse Initiative, a collection of equine industry and welfare professionals and advocates working together to improve the lives of horses in transition. A program of the ASPCA, their goal is to massively increase horse adoption in the United States. To find more adoptable horses and foster horses, visit www.myrighthorse.org. To learn more about The Right Horse, a program of the ASPCA, visit www.aspcarighthorse.org.