Welcome to Horse Illustrated's weekly installment of the Right Horse Adoptable Horse of the Week, offered in partnership with the ASPCA's Right Horse program. This week's adoptable horse is Hyde! Check back weekly for a new featured horse so you can find your Right Horse.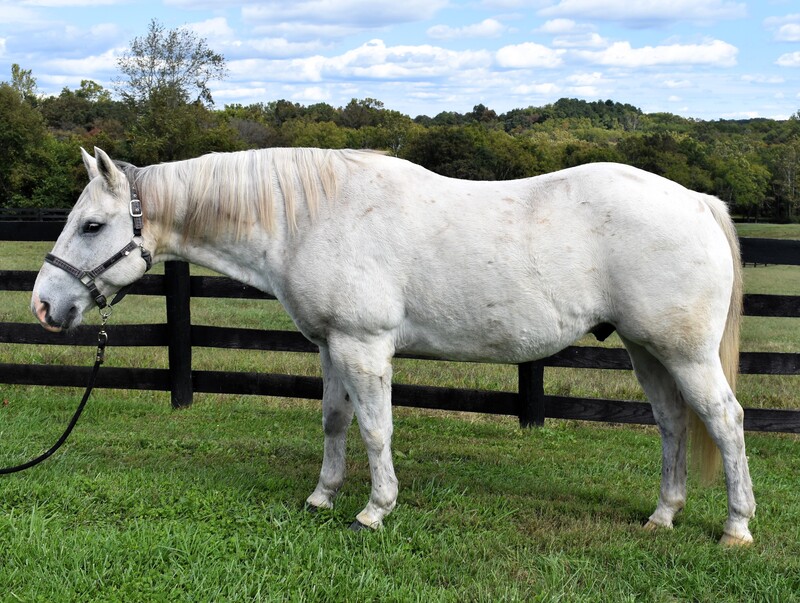 Adoptable Horse: Hyde
, a 13-year-old 15.0hh American Quarter Horse gelding
Organization: Maryland Equine Transition Service (Owner Assistance Program at DEFHR)
, Woodbine, Md.
Get to Know Adoptable Horse Hyde
If you're looking for a horse with a fun personality and who enjoys easy trail rides, Hyde could be your guy. Hyde is a lovely 15 hands high, grade Quarter Horse gelding who is about 13 years old and is seeking a companion or light riding home. His owner purchased him from a barn that retrains auction horses, so not much is known about his history and he did not come with papers. Since having him, his owner has been riding him on the trails with their daughter, but more recently, they have not been able to ride nearly as much and feel he'd do best in another home that will provide him with the attention he loves and deserves.
Hyde's owner says that he is phenomenal on the trail and the transition service got to witness that first-hand when they went to visit. He's not a fan of arena work and would much rather go see the sights and sounds that can only be experienced outside of the ring. They observed him hit the trails with ease and zero hesitation. He walked up and down hills, over uneven terrain, and crossed mud and water with ease. Apparently he does like to splash and maybe even lay down in the water, so one must be prepared! The good thing is that he's a great bareback ride, and would probably love to go for a swim every now and then.
Hyde will go out on the trail alone or with other horses. He's been ridden both English and Western. He has a nice forward walk and can be sensitive to aids, so he would probably be best suited for an intermediate rider on the trail, but an advanced beginner may have fun with him, too. He's suitable for mostly walk/trot with an occasional canter or popping over a log.
This boy has a goober, with an in-your-pocket personality on the ground. He absolutely loves people and attention. Hyde is the type of horse that will approach anyone with enthusiasm to see what kind of treats they may be hiding for him. He'll even put on a show and give you a smile on command. As a result, it's believed Hyde may also do very well with liberty or trick work, if someone wanted to take that type of training on with him.
Hyde does require some ongoing maintenance, mostly to manage some mild navicular changes in the front end and arthritis in the hind end. He is maintained with shoes all the way around, with the fronts being wedged bars. He has received coffin joint and hock injections in the past year, and also receives daily Cosequin and Previcox to help keep him comfortable. Hyde can have trouble standing for the farrier to work on his hinds, so he is sedated to make things easier on everyone.
Aside from the above, Hyde is a very easy keeper. He has been stalled, but his owners have found he's most comfortable when turned out 24/7 and able to move. He cross-ties, stands and bathes. He's currently turned out with geldings and takes more of a submissive role in the herd, so he'd make a great companion horse. He is up to date on everything and will come with 3-in-1 turnout system, cooler and halter.
Contact the Maryland Equine Transition Service today about ASPCA Right Horse Adoptable Horse of the Week, Hyde!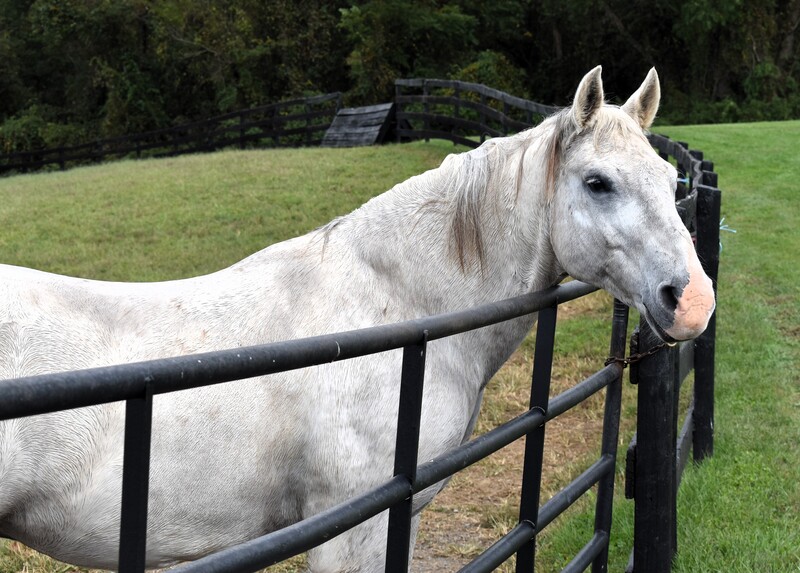 Could this week's adoptable horse be the Right Horse you have been waiting for? Click here for more information about Hyde, the ASPCA Right Horse Adoptable Horse of the Week.
ASPCA Right Horse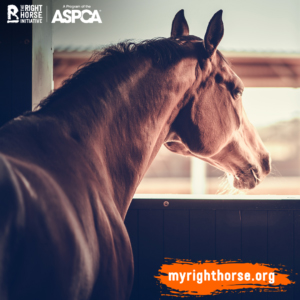 ASPCA Right Horse is the online adoption platform of The Right Horse Initiative, a collection of equine industry and welfare professionals and advocates working together to improve the lives of horses in transition. A program of the ASPCA, their goal is to massively increase horse adoption in the United States. To find more adoptable horses and foster horses, visit www.myrighthorse.org. To learn more about The Right Horse, a program of the ASPCA, visit www.aspcarighthorse.org.