Welcome to Horse Illustrated's weekly installment of the Right Horse Adoptable Horse of the Week, offered in partnership with the ASPCA's Right Horse program. This week's adoptable horse is Taxwise, AKA "Jake"! Check back weekly for a new featured horse so you can find your Right Horse.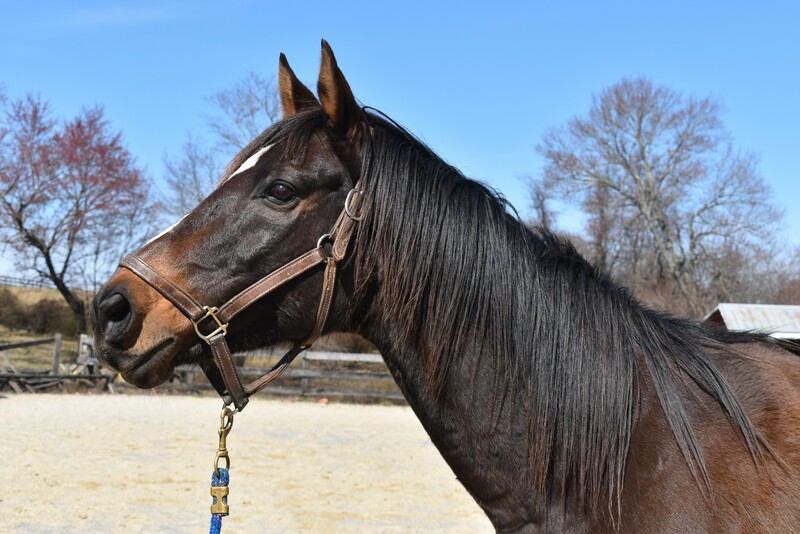 Adoptable Horse: Taxwise AKA "Jake"
, a 16-year-old 15.2hh Thoroughbred gelding
Organization: Maryland Equine Transition Service (DEFHR)
, Woodbine, Md.
Get to Know Adoptable Horse Jake
Meet Taxwise, otherwise known as "Jake." This handsome boy is a 2007, 15.2hh registered Thoroughbred gelding seeking a home as a companion only. Jake was retired from the track in 2010 after one year of racing. He made 15 starts, with one win and career earnings of just over $20,000.
His current owner did some eventing and hunter paces with him before he injured his withers in roughly 2016, ending his under-saddle career. Since then, he's been living outside 24/7 with both mares and geldings.
When the Maryland Equine Transition Service first arrived to meet Jake, he was a little nervous and anxious about being away from his friends. However, once his owner took him out and worked with him a bit in the outdoor, he settled right down and became much more relaxed. This leads them to believe that he would benefit from regular and frequent handling. He seems to really enjoy interaction and positive reinforcement, so he'd likely love to have a job working on the ground, at liberty. This boy has a bright mind and seems very intelligent, so mental stimulation would be a great plan for him.
Jake is a fairly easy keeper, eating two meals of half-scoop senior feed per day. He's also barefoot and only gets blanketed when absolutely warranted. Jake is due for a trim, float and Coggins, which his owner is willing to have done before he heads out to his new home.
Contact the Maryland Equine Transition Service today about ASPCA Right Horse Adoptable Horse of the Week, Jake!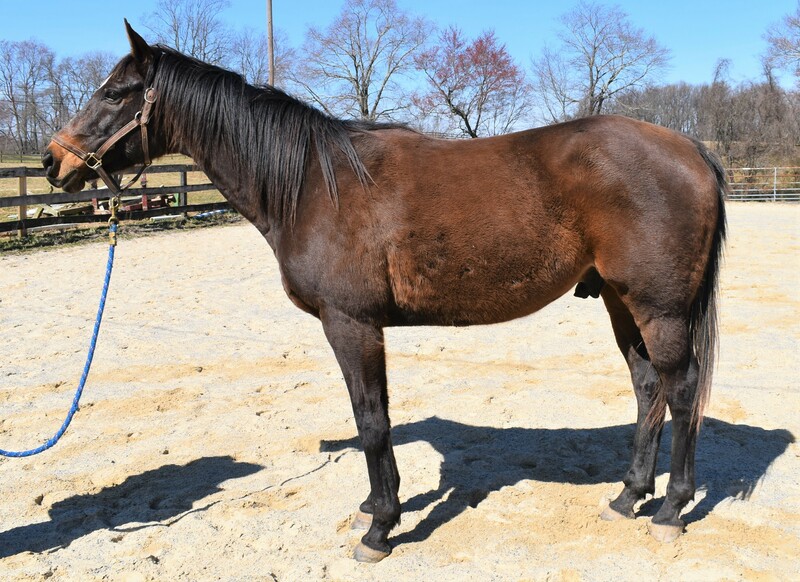 Could this week's adoptable horse be the Right Horse you have been waiting for? Click here for more information about Jake, the ASPCA Right Horse Adoptable Horse of the Week.
ASPCA Right Horse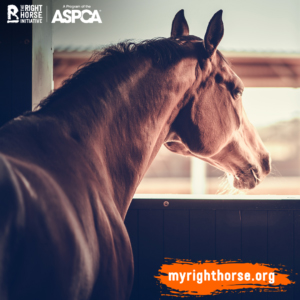 ASPCA Right Horse is the online adoption platform of The Right Horse Initiative, a collection of equine industry and welfare professionals and advocates working together to improve the lives of horses in transition. A program of the ASPCA, their goal is to massively increase horse adoption in the United States. To find more adoptable horses and foster horses, visit www.myrighthorse.org. To learn more about The Right Horse, a program of the ASPCA, visit www.aspcarighthorse.org.