Welcome to Horse Illustrated's weekly installment of the Right Horse Adoptable Horse of the Week, offered in partnership with the ASPCA's Right Horse program. This week's adoptable horse is Steel City Dude! Check back weekly for a new featured horse so you can find your Right Horse.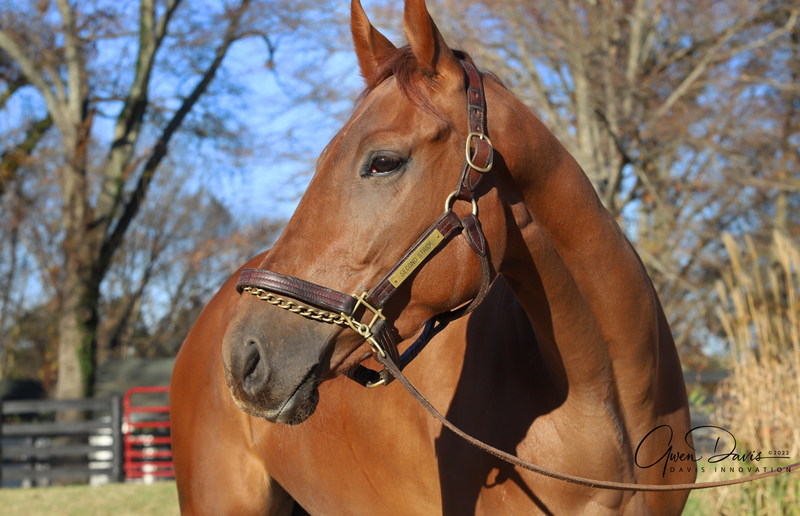 Adoptable Horse: Steel City Dude (AKA Steel)
, a 4-year-old 16.3hh Thoroughbred gelding
Organization: Second Stride
, Prospect, Ky.
Get to Know Adoptable Horse Steel
Steel City Dude, AKA Steel, is 4-year-old, Florida-bred Thoroughbred. By First Dude (Stephen Got Even) and out of Lady Loushe (Black Minnaloushe), adoptable horse Steel is eligible for the Retired Racehorse Project's Thoroughbred Makeover Competition!
Standing over 16.3 hands high, Steel last raced on February 18, 2022, and retired with a left front sesamoid complete fracture. The joint is fused; he has hardware in the leg. He does have slight rotation in his right front, and Second Stride has X-rays available. Steel is currently being turned out at night with other quiet geldings and does great.
Steel is a kind and laid back gelding with a fun and sweet personality. He is very curious and enjoys looking around the farm to see what is going on. He always has his head out his stall door to help make sure you get all your barn chores done. He is quiet in his stall and is friendly when he sniffs noses with other horses.
Steel loves to be groomed and loved on. He stands quietly and wall ties nicely. He is a great therapist and listens while you tell him about your day and all your hopes and dreams! He is playful with other horses but not rambunctious, and he has an accepting and kind demeanor toward his pasture mates.
Steel will make a great companion to a working horse, youngster or older gelding. He will bring a smile to your face every day and will return the love! He is also suitable for non-riding therapy, as he loves children. He isn't spooky and takes things in stride. He doesn't mind other animals and is intelligent and easygoing.
Steel is good for the vet and farrier. He ground ties for his MagnaWave treatments and really enjoys any kind of therapy and treatments. He does move with a noticeable limp, but he is not painful on the leg.
Contact Second Stride today about ASPCA Right Horse Adoptable Horse of the Week, Steel!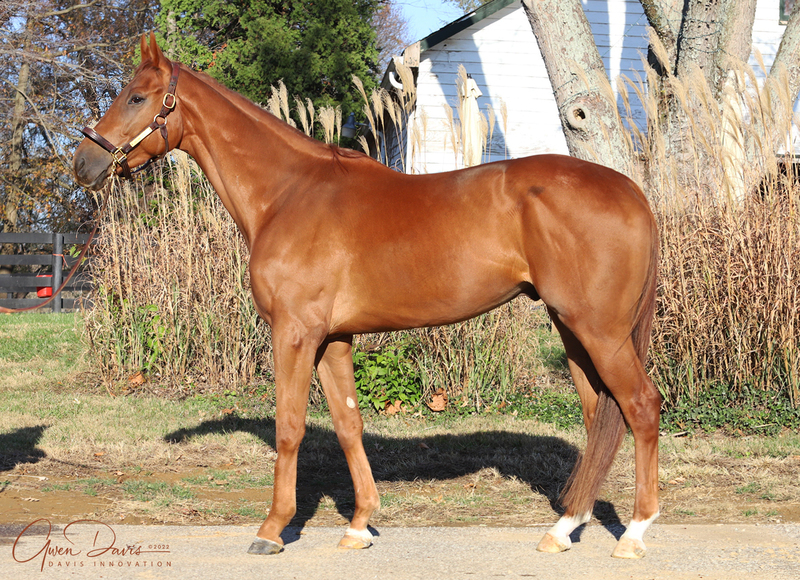 Could this week's adoptable horse be the Right Horse you have been waiting for? Click here for more information about Steel, the ASPCA Right Horse Adoptable Horse of the Week.
My Right Horse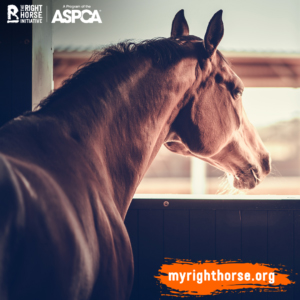 My Right Horse is the online adoption platform of The Right Horse Initiative, a collection of equine industry and welfare professionals and advocates working together to improve the lives of horses in transition. A program of the ASPCA, their goal is to massively increase horse adoption in the United States. To find more adoptable horses and foster horses, visit www.myrighthorse.org. To learn more about The Right Horse, a program of the ASPCA, visit www.aspcarighthorse.org.