This May marks the third annual Adopt a Horse Month, spearheaded by the ASPCA Right Horse Program. In celebration of the month, the ASPCA is hosting virtual adoption events throughout the month of May in an effort to find homes for adoptable horses.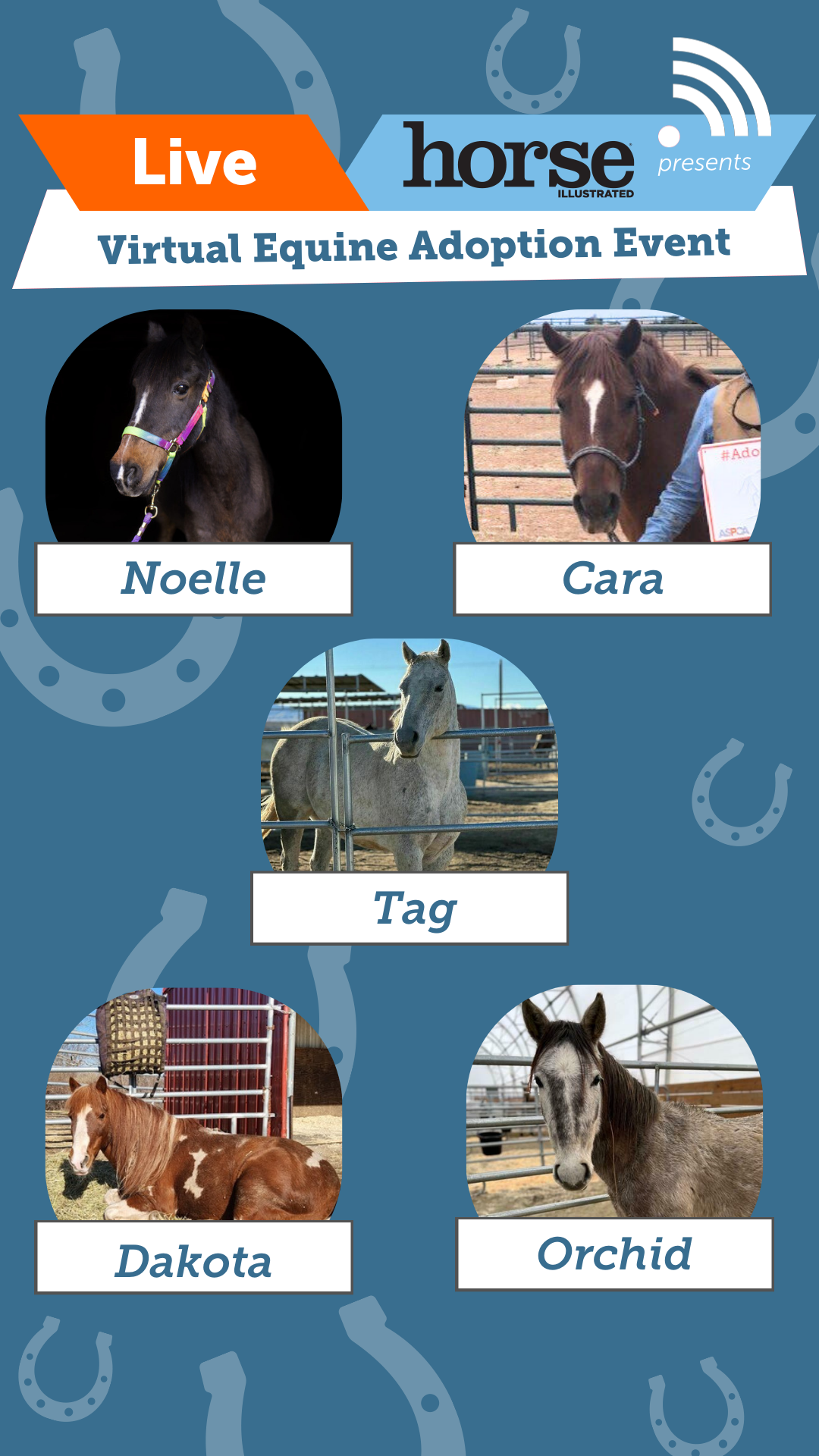 In 2021, during the second annual Adopt a Horse Month, more than 44,000 people viewed adoptable horses on myrighthorse.org, and participating adoption partners reported an average increase in adoptions of 43 percent during that month.
While Adopt a Horse Month also raises public awareness and encourages conversations about adoption, adoption is, of course, the top priority. With these virtual adoption events, ASPCA hopes to place horses in loving homes.
See below for the horses available during the first ASPCA Virtual Adoption Event of May 2023!
Noelle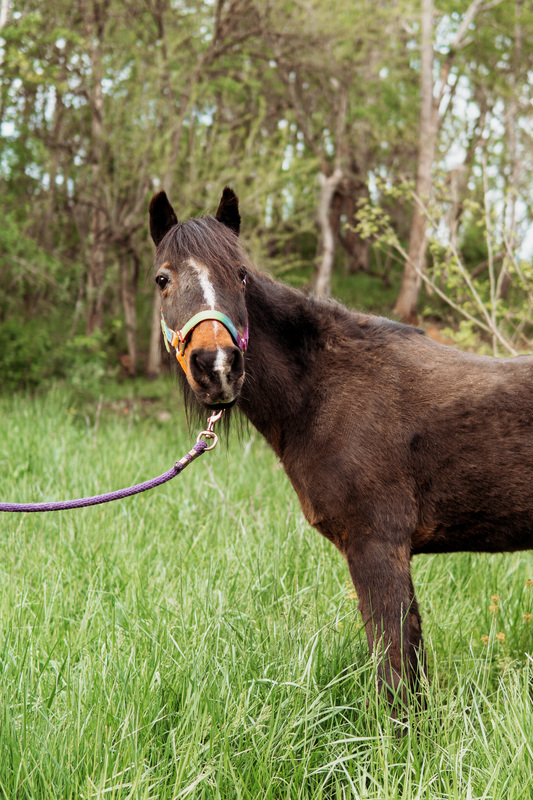 From West Virginia Horse Network in Elkview, W.Va.
Noelle is a sweet pony who has won the hearts of volunteers at West Virginia Horse Network! She would be great as a companion for another very laid-back docile horse. Noelle is 30 years old and is not rideable but she'd love to be groomed, walked and loved on by horse lovers of all ages! Learn more about Noelle here.
Cara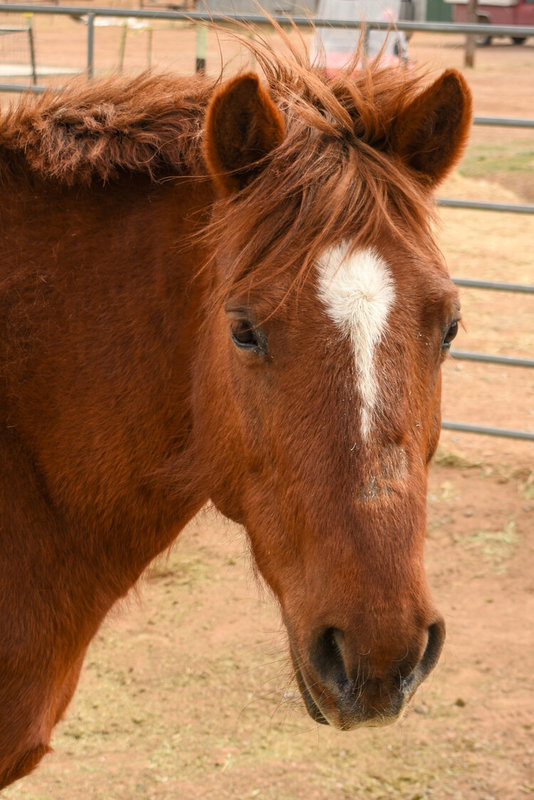 From New Mexico Horse Rescue at Walkin N Circles Ranch in Stanley, N.M.
Cara is a petite 9-year-old mare who is easy to halter and just loves attention! She was originally found wandering alone. No one has come to claim her but since she has been found, her rescuers have quickly become her family and are now searching for an adopter! Learn more about Cara here.
Tag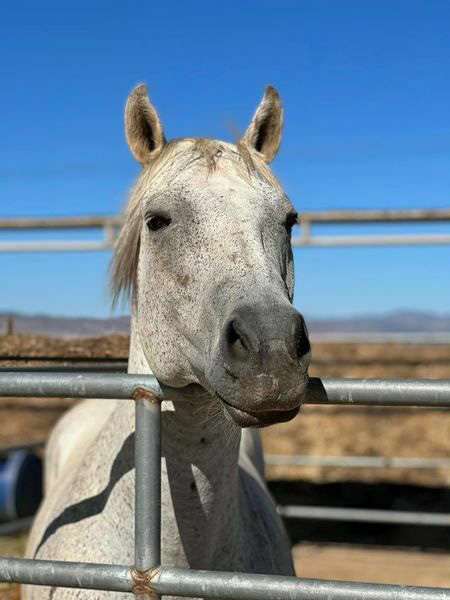 From Wild at Heart Horse Rescue in Lancaster, Calif.
Tag, also known as Atlas of Taggart, is a chunky monkey-type with more "woah than go" smooth walk, trot and canter. This 15-year-old gelding has been primarily working in the arena but, now that he's got the basics, he can enjoy himself on the trail more. He loves his treats and friends too! Learn more about Tag here.
Dakota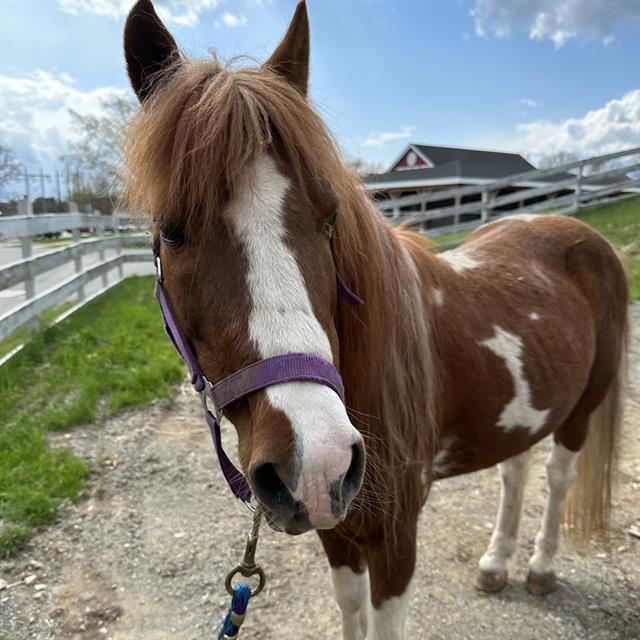 From MSPCA at Nevins Farm in Methuen, Mass.
15-year-old Dakota is a pint-sized little peanut who is ready to snuggle his way right into your heart! Since his arrival, he has quickly become a staff and volunteer favorite. Dakota did not have a lot of formal training but has started to work on his ground manners and learns quickly. He aims to please! Learn more about Dakota here.
Orchid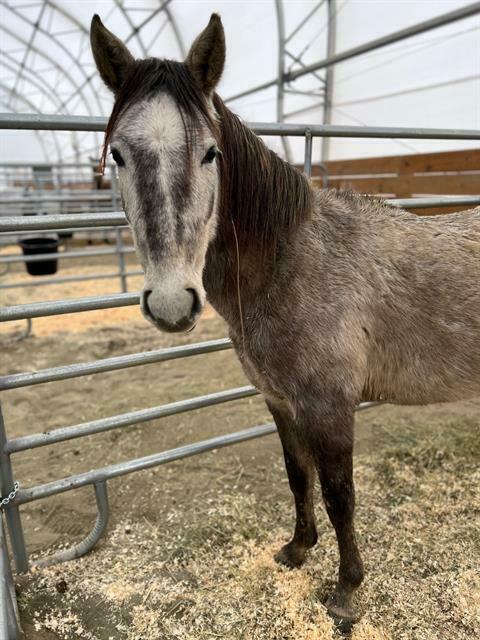 From MSPCA at Nevins Farm in Methuen, Mass.
Orchid is a 3-year-old petite mare with tons of potential! She will need a long build-up of groundwork and conditioning before she could carry an adult rider. While she is still learning the basics, this sweet girl is ready to find a person who she can learn and grow with together! Learn more about Orchid here.
Keep an eye on our Instagram stories to keep up with this Virtual Adoption Event and others to come during Adopt a Horse Month!