This May is the third annual Adopt a Horse Month, initiated by the ASPCA Right Horse Program. The month focuses on spreading awareness on equine adoption, and, of course, finding new homes for adoptable horses. In support of this, the ASPCA is hosting virtual adoption events throughout May.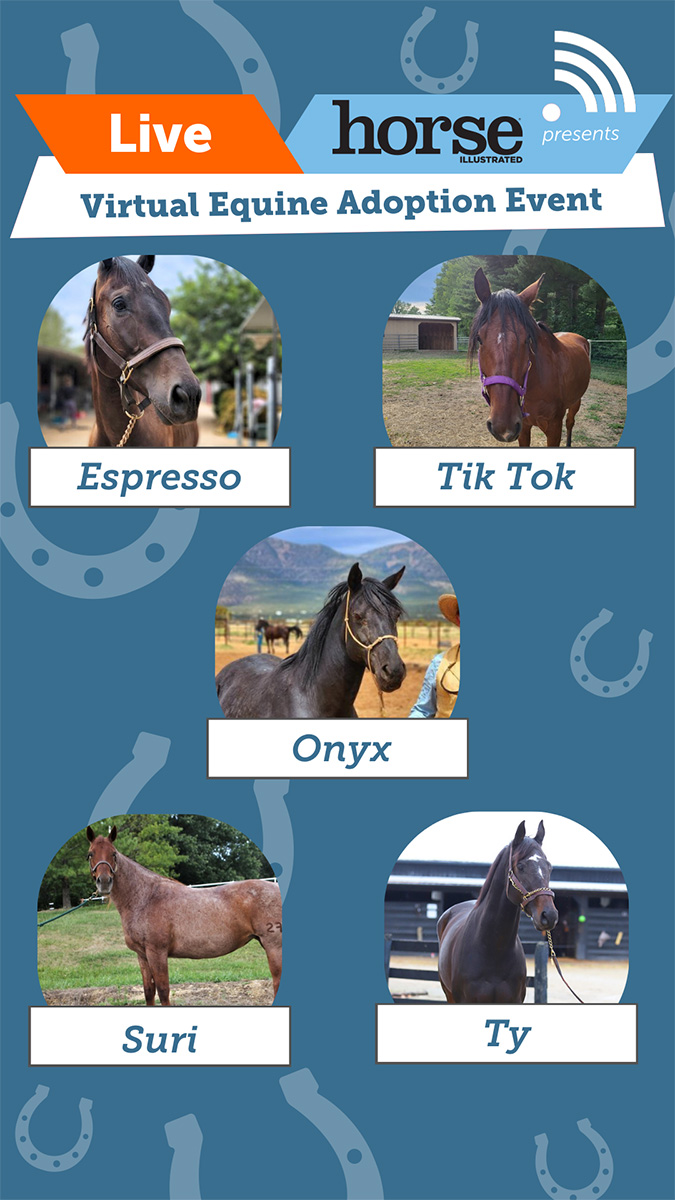 In 2021, during the second annual Adopt a Horse Month, more than 44,000 people viewed adoptable horses on myrighthorse.org, and participating adoption partners reported an average increase in adoptions of 43 percent during that month.
See below for the horses available during the second ASPCA Virtual Adoption Event of May 2023!
Espresso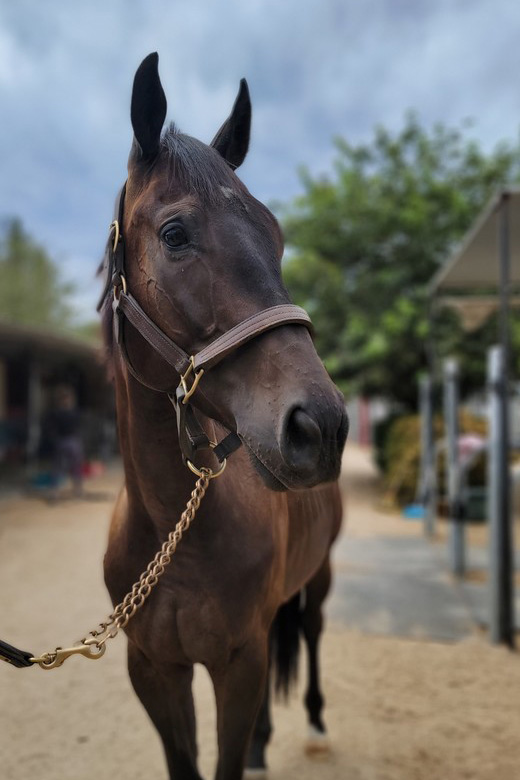 From Win Place Home, Inc. and located at Birtwick Park Equestrian Center in Canyon Country, Calif.
Espresso is a very sweet and mellow 4-year-old Thoroughbred gelding. He enjoys being groomed, hanging with his human friends, and being part of the fun! He broke his left front fetlock and had surgery in 2022, but that does not stop him. He'd love to have a companion home. Learn more about Espresso here.
Tik Tok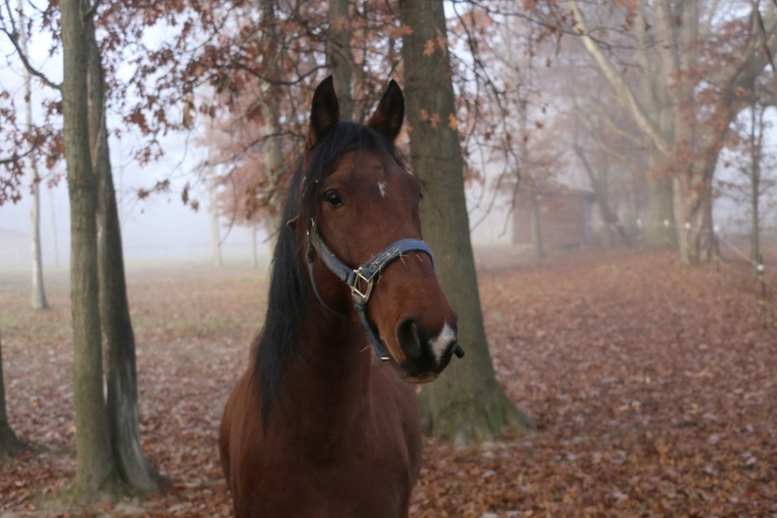 From Happy Trails Farm Animal Sanctuary in Ravenna, Ohio
Tik Tok is a curious and intelligent 6-year-old Mustang gelding who is trusting of people. He will make a wonderful partner for a person experienced enough to provide continued confidence in his training. He'd love a home with another horse. Learn more about Tik Tok here.
Onyx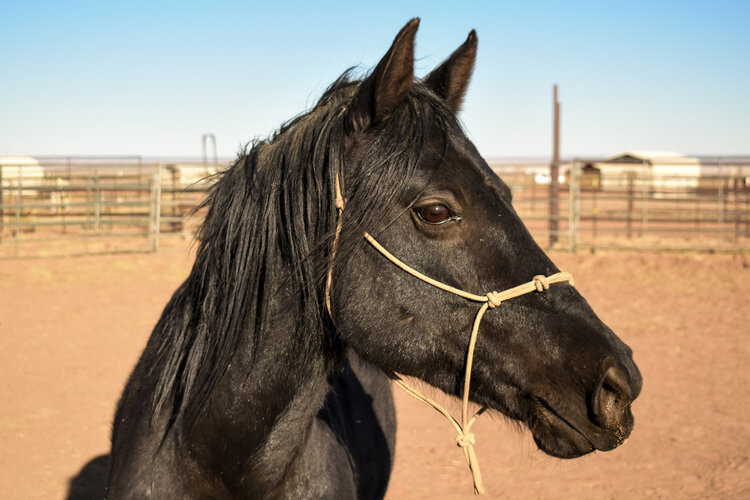 From New Mexico Horse Rescue at Walkin N Circles Ranch in Stanley, N.M.
Onyx is a 1-year-old black beauty who is waiting for her loving home. She has blossomed at the New Mexico Horse Rescue and learned to trust new handlers. She tends to bond deeply with her person and has experience in-hand working over a variety of obstacles. Now, she's looking for an adopter to continue her training! Learn more about Onyx here.
Suri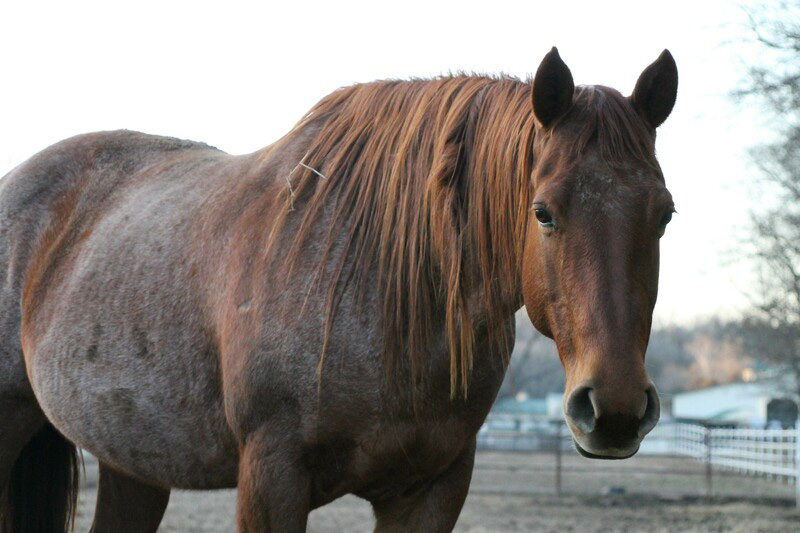 From Longmeadow Rescue Ranch in Union, Mo.
Suri is a calm 14-year-old Quarter Horse mare who turns heads everywhere she goes! Going on trail rides makes her happiest and she has impeccable ground manners. She'd thrive with an adopter who wants to hit the trails and seek adventure. Learn more about Suri here.
Ty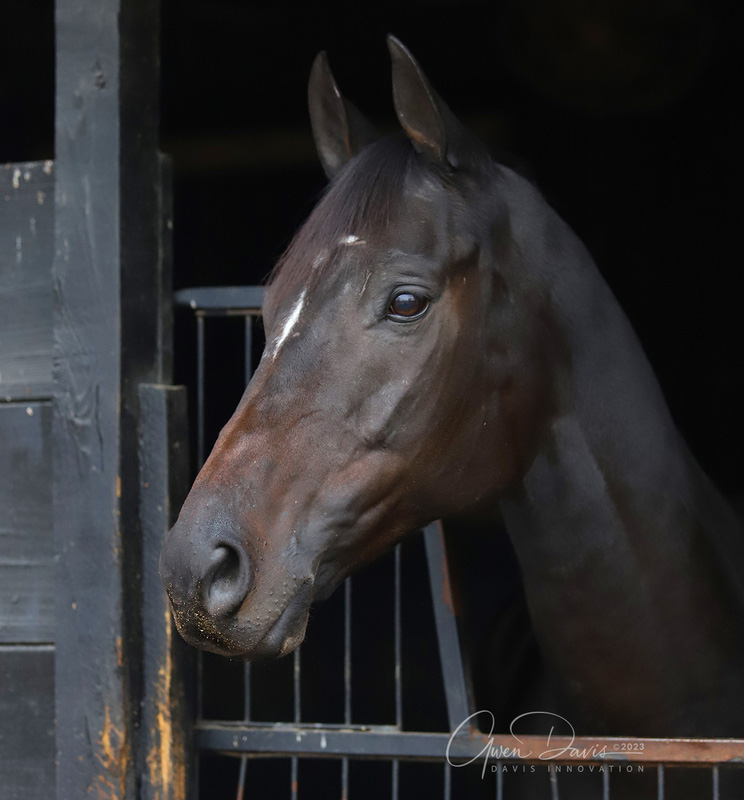 From Second Stride in Prospect, Ky.
Ty is a real piece of eye candy and has the charm to match! He is a barn, track, and fan
favorite – a real sweetheart. He is easy to groom, gets along well with his neighbors, and enjoys watching the farm. He gives love like a champ and will make a great partner in his next career! Learn more about Ty here.
Keep an eye on our Instagram stories to keep up with this Virtual Adoption Event to celebrate Adopt a Horse Month!