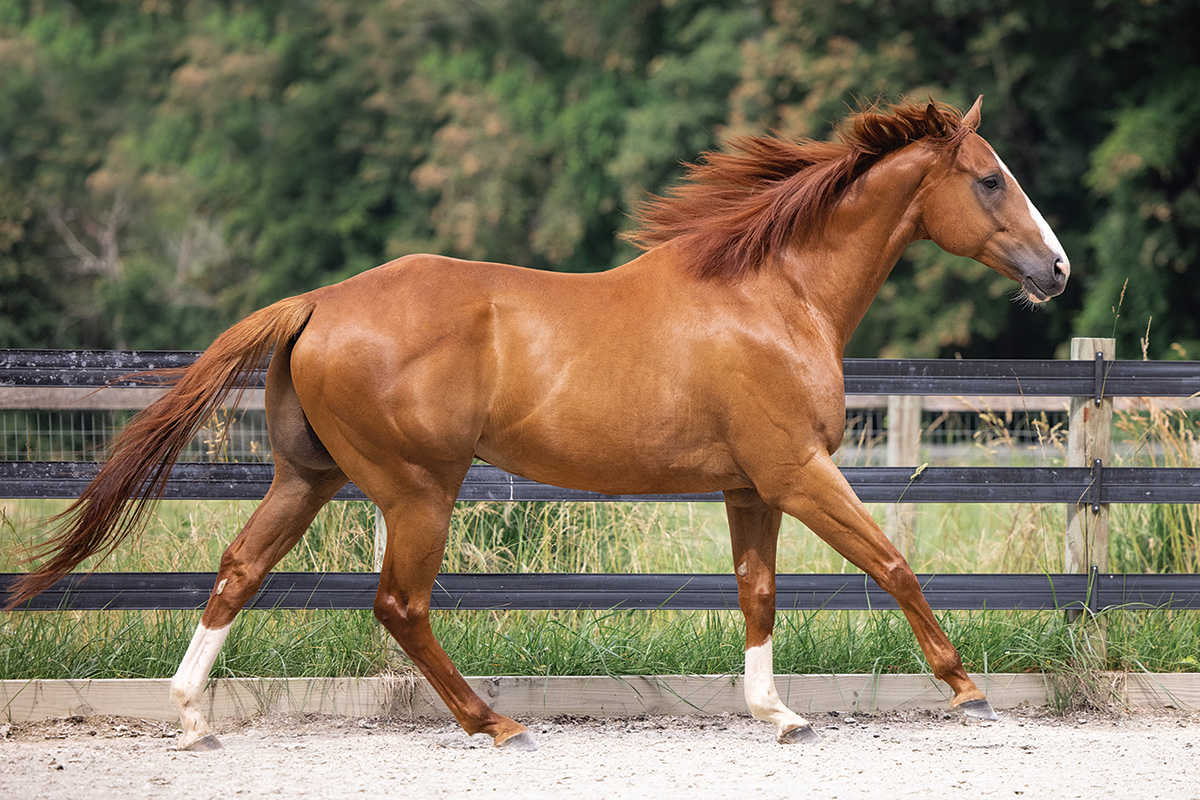 While multiple organizations exist to benefit retired racehorses, the American Society for the Prevention of Cruelty to Animals (ASPCA) remains committed to helping these horses find success once their racing careers have ended. Their Reimagining Racers grant program aims to help support adoption programs that are already fulfilling this need.
The Grant's Concept
According to Christie Schulte Kappert of the ASPCA Equine Welfare Department, the ASPCA first launched the Rescuing Racers Initiative in 2010. To date, over $3 million has been awarded to equine adoption organizations to prepare horses for new homes or careers once they retire from racing.
"The grant, now called Reimagining Racers, provides focused and impactful funding aimed at increasing the capacity and/or efficiency of programs that adopt out retired racehorses," says Schulte Kappert. "While their racing careers may have ended, these retirees still have much to offer, and we are proud to support these groups as they effectively, humanely, and efficiently rehabilitate and rehome retired racers."
Successful Applicants
Recipient organizations, such as After the Races in Maryland and Win Place Home (WPH) in California, have directly benefited from the grant, using the funding to develop innovative programs to help horses in need.
"Our program has been rehabilitating racehorses since 2011, and we've had some luck partnering the occasional rehab cases with adopters who are willing and able to complete their rehabilitation at home," says Bonnie McRae, Director of After the Races. "This inspired us to write a grant for a program that encourages the adoption of horses while still in rehab, and it includes a training stipend to use toward restarting the horse once rehab is completed. We hope this encourages the adoption of these horses by more than just professionals, as they'll get some help restarting their horses when the time comes."
CJ Wilson, founder and lead trainer at WPH, took a slightly different approach with her organization's grant application.
"At Win Place Home, the safety of our adoptable horses is paramount, as is the quality of their training," she says. "We asked the ASPCA for help in the upgrade of our round pen. In October of 2020, Win Place Home started a new partnership with Monty Roberts and his team. Our collaboration is all about the horse. Our goal is to train them as best we can so that they can meet their adopters as soon as possible."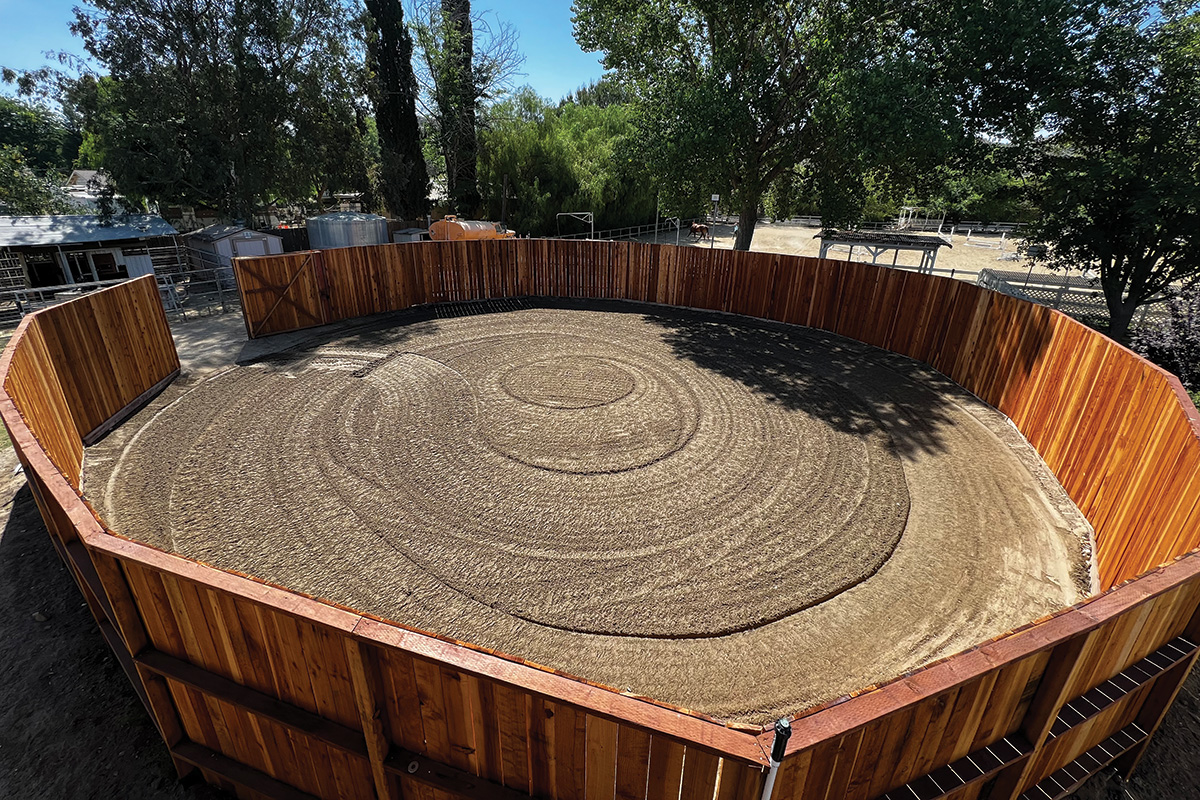 Also Read: Perfect Horse-Owner Match
Wilson explains that one of the barriers to entry for people adopting a former racehorse is training. This makes the training accomplished at WPH of utmost importance to the group's ability to place each horse in its forever home.
Grant funding allowed WPH to upgrade to a new round pen with higher, solid walls to help horses in their program focus more on training and the trainer, allowing for more efficient and safer training.
"We start all of our adoptable horses in the round pen," Wilson explains. "It's where we establish a foundation of communication and connection, allowing the horse to feel safe as they begin their second careers."
This connection contributes to horses finding great new homes and careers. By addressing these components, Wilson hopes to expedite the adoption process and ultimately expand the reach of the program as a charity.
"It will help us help more horses," Wilson says. "There's a steady stream of horses retiring from the track each year needing aftercare and placement. The more efficiently we can work with them, the more we can save."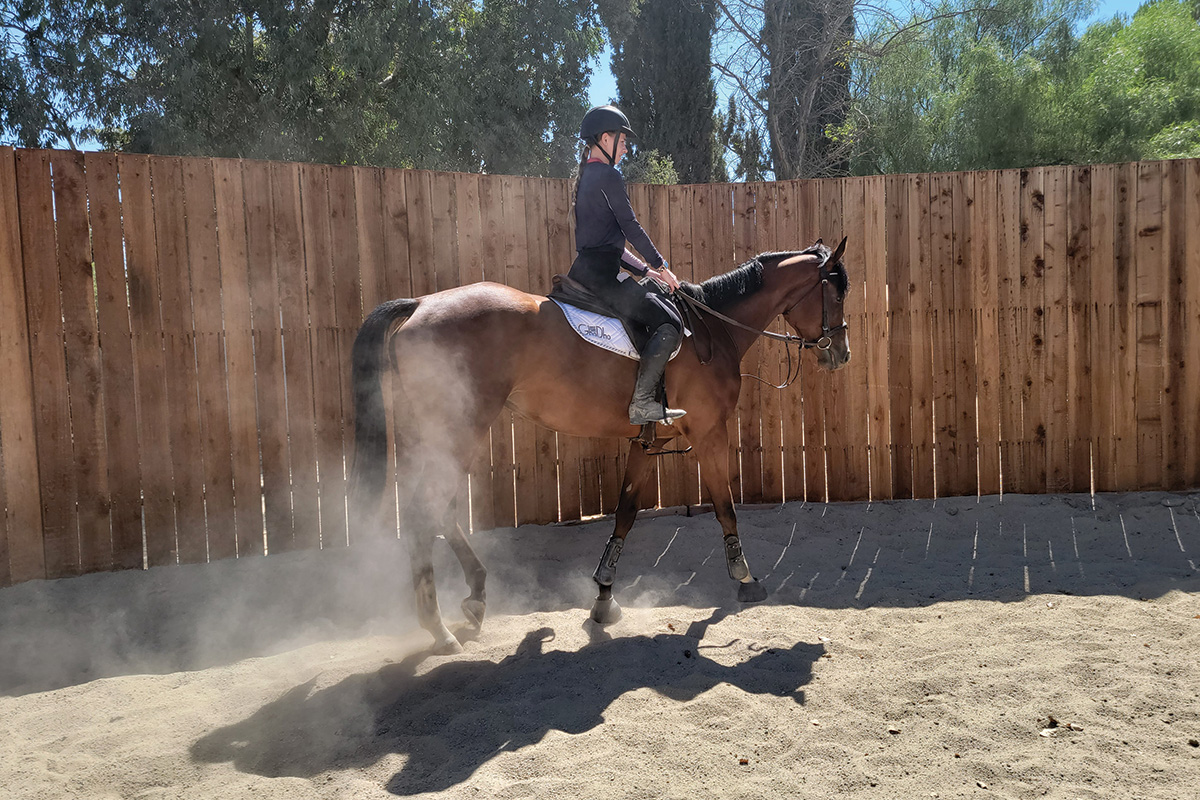 In 2020, the organization was responsible for 17 adoptions. They nearly doubled that amount in 2021 by increasing it to 32. Wilson says that her organization hopes to use the round pen for future fundraising clinics to educate and engage the public.
"At WPH, we want to take the most comprehensive approach possible," she says. "By training these horses, we can help ensure their future. By training people, we help ensure the future of horses we may never even meet."
While the new program at After the Races is still in its infancy, they have made great strides.
"We just launched the website associated with the program, but we've already had an increased interest in our rehabilitating horses since the soft launch of the program online," says McRae. "We expect it will shorten the length of stay of many horses over the next year, which allows us space to take in more horses over the same time frame. It should also help with the retention in the new homes, as a trained horse is a safe horse."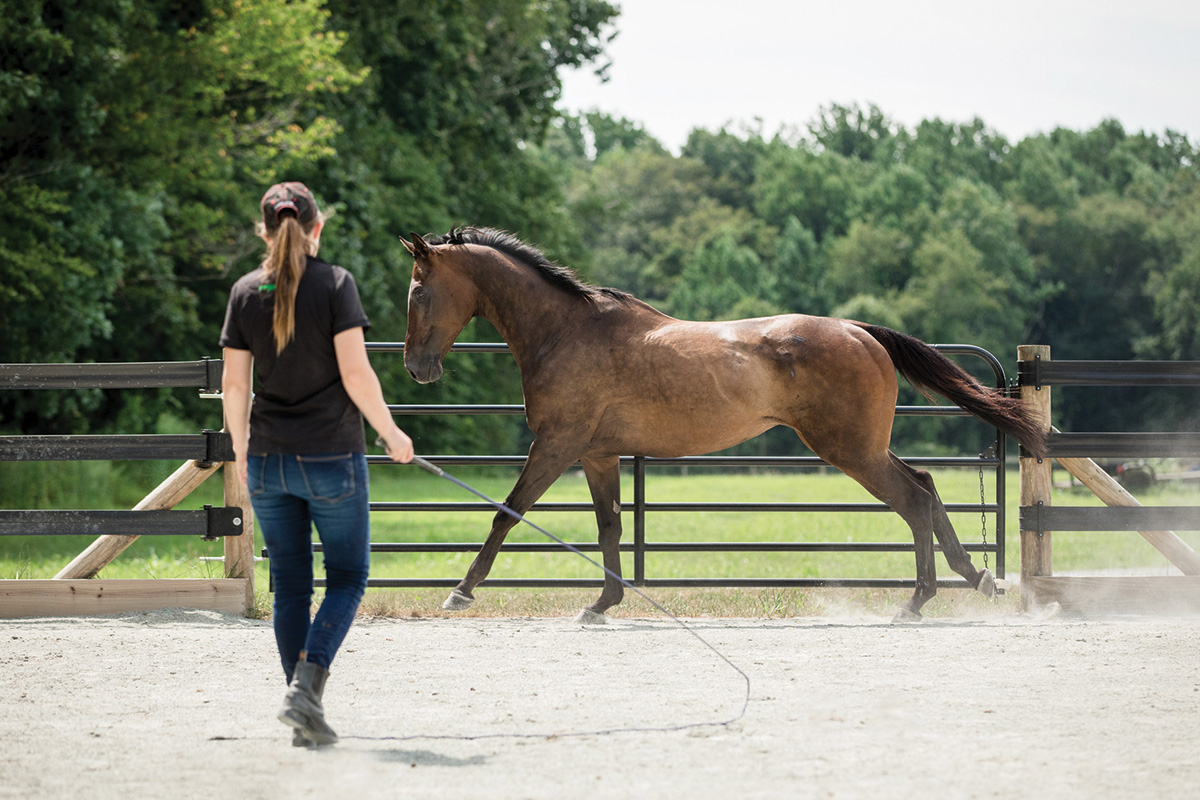 McRae expressed excitement about monitoring, documenting, and reporting the results of the program next summer.
Who Can Apply
Organizations that are ASPCA Right Horse adoption partners and those in the Warm-Up Ring (more on this below) are invited to apply for the Reimagining Racers grant.
"ASPCA Right Horse adoption partners are dedicated to creating long-term, systemic change for at-risk equines using bold, innovative programs to advance horse adoption," says Schulte Kappert. "Grant opportunities are one of several benefits for groups who partner with the ASPCA Right Horse program, in addition to complimentary access to myrighthorse.org, the ASPCA's online adoption platform for equines, and access to collaboration with other groups and industry leaders. We aim to make equine adoption accessible, welcoming, and professional to help remove stigmas and make adoption an accepted way to acquire a horse."
To make the grant a reality, ASPCA Right Horse adoption partners adhere to 13 basic requirements: having the desire to increase adoptions; a collaborative spirit and a desire to work with other adoption organizations; adhering to best practices in nonprofit or governmental organizational management; maintaining a high standard of equine care; transferring legal ownership to adopters within a year of adoption; utilizing a successful adoption matching program; employing contracts, adoption policies, procedures, and applications that are clear, transparent, and free from unnecessary barriers to adoption; offering a lifetime safety net for adopted equines and being willing to take returns at any time; and microchipping all equines.
Organizations seeking to become an ASPCA Right Horse adoption partner that would benefit from the time and support to meet the necessary criteria are welcome to join the Warm-Up Ring. Being in the Warm-Up Ring denotes that organizations are working toward becoming full partners by bringing certain elements of their organizational structure, processes, or policies in alignment with the adoption partner criteria checklist.
While in the Warm-Up Ring, adoption organizations have access to some of the benefits adoption partners have, including the ability to apply for grants like Reimagining Racers. As of October 2022, there are 38 Adoption Partners and 40 adoption groups in the Warm-Up Ring.
Retired racers from both organizations, as well as many more horses across the country, are available for adoption at myrighthorse.org.
This article about the Reimagining Racers grant program appeared in the March 2023 issue of Horse Illustrated magazine. Click here to subscribe!