Welcome to Horse Illustrated's weekly installment of the Right Horse Adoptable Horse of the Week, offered in partnership with the ASPCA's Right Horse program. This week's adoptable horse is Bo! Check back weekly for a new featured horse so you can find your Right Horse.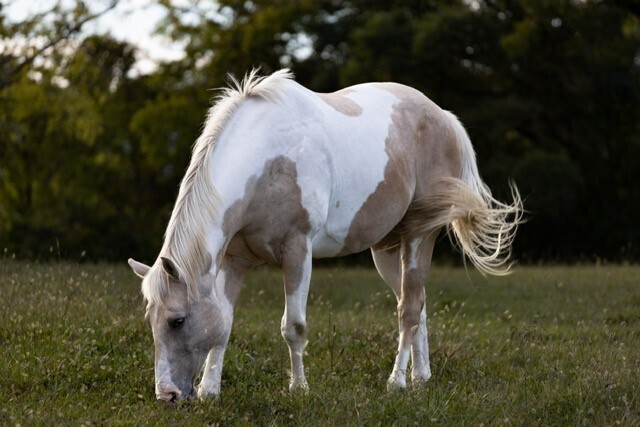 Adoptable Horse:
Bo
, a 14-year-old 15.2hh American Paint Horse gelding
Organization:
Maryland Equine Transition Service
, Woodbine, Md.
Get to Know Bo
Located in Maryland and seeking a home as a companion only, Bo is a strikingly handsome ~2009, 15.2hh palomino grade Paint gelding. He is seeking a home as a companion for other geldings. This beautiful boy is highly trained as an English/Western trail pleasure horse but due to significant arthritic changes in his right front fetlock, he can no longer be ridden. Due to life changes, his owner has made the heartbreaking decision to find him a new home where he will be just as loved and cared for as he is now.
When Maryland Equine Transition Service first met Bo, he was caught easily out of the field and brought to cross-ties for grooming. He stood quietly as he was brushed down from head-to-toe (his owner had just given him a bath that morning, so he was already pretty much squeaky clean!). He picked up all hooves easily except the left front, due to not wanting to bear weight on his right front. He led well as they took him out to a grassy field to get photos and videos. His biggest priority was the grass! It's quite clear this tank of a guy has no trouble with eating!
Bo would make a great companion for other geldings and tends to fall in the middle to higher end of the herd hierarchy. He'd do best with an owner of intermediate level handling abilities. He doesn't enjoy a stall, so he'd be best living outside 24/7, with mostly flat terrain to make it easier on his arthritis.
Bo's been managed in front shoes until recently and is now completely barefoot. He's an easy keeper and only requires blanketing during the coldest winter temperatures. He does have allergies, which are managed with Zyrtec year-round. He's not currently on any joint supplements, but does get daily Previcox to help keep him comfortable. Due to recently pulling his shoes, Bo's owner has started him on a hoof supplement. His owner states he stands well for the vet and farrier, and will even go un-sedated for a dental with manual tools.
Bo's owner is willing to send him off with his halter, lead rope, heavy blanket and whatever meds/supplements he has leftover. If you'd like to add this handsome guy to your field and give him the home he deserves, inquire about him today!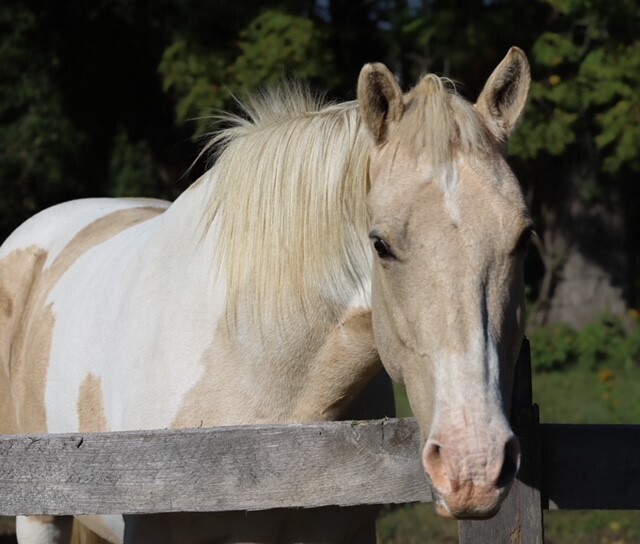 Could this be your Right Horse? Click here for more information about Bo, the ASPCA Right Horse Adoptable Horse of the Week.
My Right Horse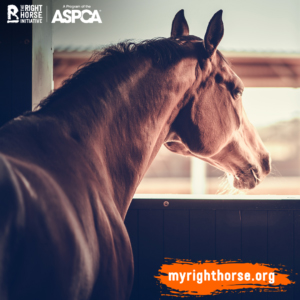 My Right Horse is the online adoption platform of The Right Horse Initiative, a collection of equine industry and welfare professionals and advocates working together to improve the lives of horses in transition. A program of the ASPCA, their goal is to massively increase horse adoption in the United States. To find more adoptable horses and foster horses, visit www.myrighthorse.org. To learn more about The Right Horse, a program of the ASPCA, visit www.therighthorse.org.