Welcome to Horse Illustrated's weekly installment of the Right Horse Adoptable Horse of the Week, offered in partnership with the ASPCA's Right Horse program. This week's adoptable horse is Bramble! Check back weekly for a new featured horse so you can find your Right Horse.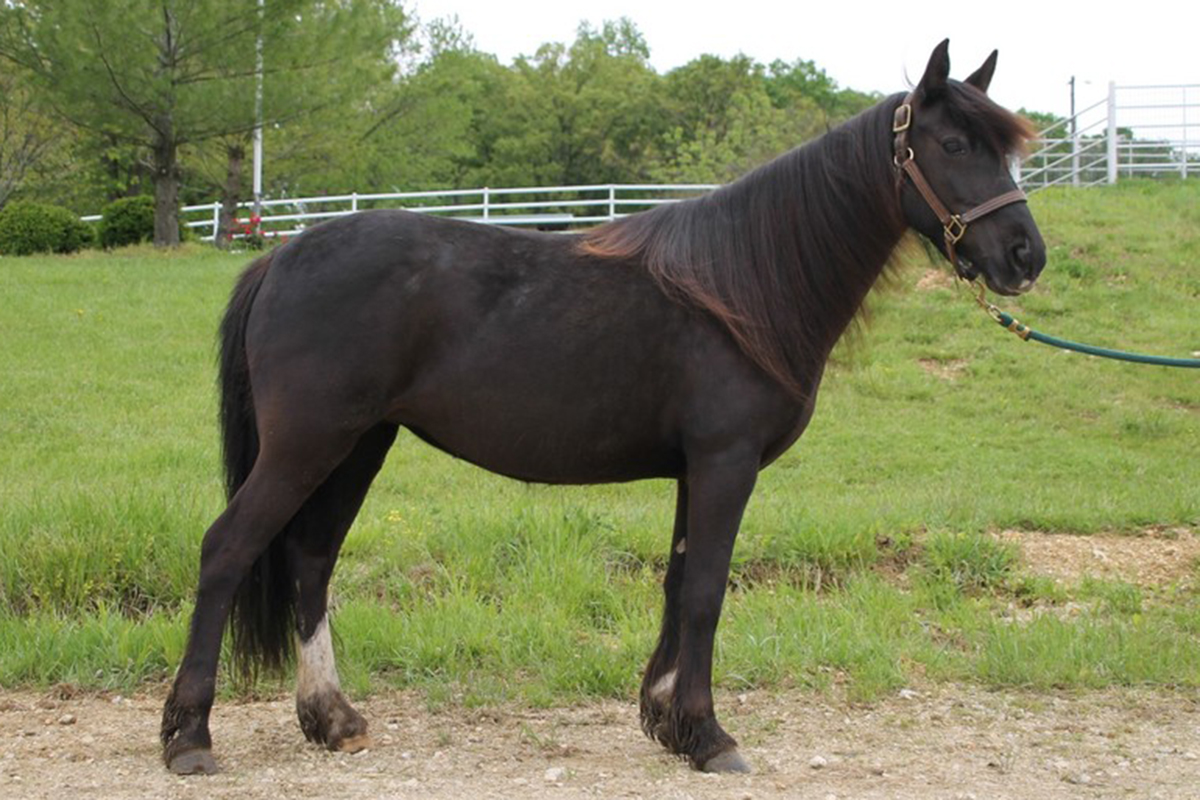 Adoptable Horse:
Bramble
, a 13.1hh 10-year-old black mare
Organization: 
Longmeadow Rescue Ranch
, Union, MO
Get to Know Bramble
Towards the beginning of 2019, a wild Bramble arrived at Longmeadow Rescue Ranch. It was obvious that no one had handled Bramble. She was unfamiliar was the human touch, as well as the love and care humans could provide. With patient handling by staff and volunteers, Bramble discovered that humans are not so bad.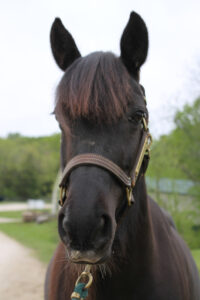 With her inquisitive personality, she has now moved successfully through the groundwork program! She lunges at all three gaits both directions and knows how to disengage her forehand and hindquarters. The once untouchable mare has become a sucker for love from the staff and visitors. Bramble has completed 60 days of training under saddle, however she will require a professional trainer to continue her progress. Due to poor saddle fit, Bramble can be protective and reactive to her back. She will require an adopter that will pay close attention to proper saddle fit in order to continue building her trust and confidence under saddle. She would be an ideal pony to train for pulling a cart, too!
Could Bramble be your Right Horse? Click here for more information about Bramble, the Right Horse Adoptable Horse of the Week.
My Right Horse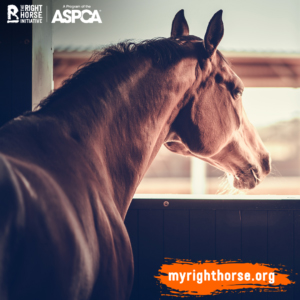 My Right Horse is the online adoption platform of The Right Horse Initiative, a collection of equine industry and welfare professionals and advocates working together to improve the lives of horses in transition. A program of the ASPCA, their goal is to massively increase horse adoption in the United States. To find more adoptable horses and foster horses, visit www.myrighthorse.org. To learn more about The Right Horse, a program of the ASPCA, visit www.therighthorse.org.