Welcome to Horse Illustrated's weekly installment of the Right Horse Adoptable Horse of the Week, offered in partnership with the ASPCA's Right Horse program. This week's adoptable horse is Bryce! Check back weekly for a new featured horse so you can find your Right Horse.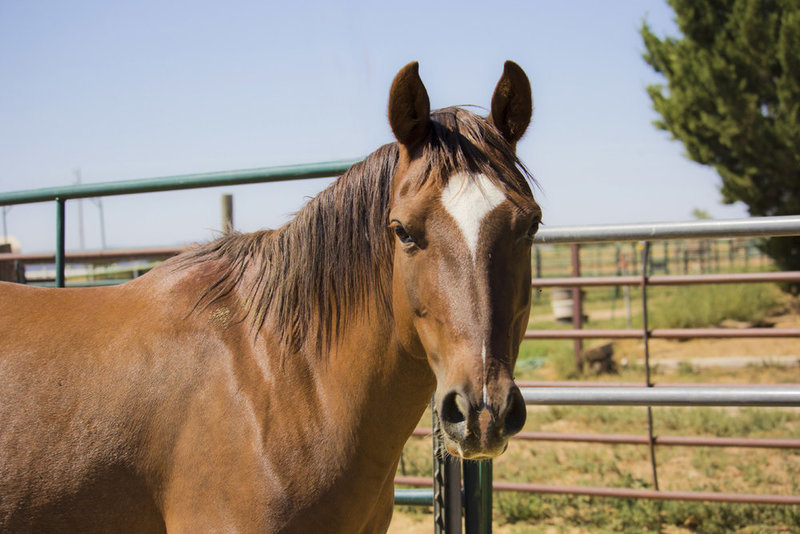 Adoptable Horse:
Bryce
, 14-year-old 14.3hh grade mare
Organization:
New Mexico Horse Rescue at Walkin N Circles Ranch
, Stanley, N.M.
Get to Know Bryce
Bryce was surrendered to the New Mexico Horse Rescue at Walkin N Circles Ranch pregnant, and within weeks had her foal on the ranch. She really enjoys attention, but can be a bit challenging to catch in a large paddock. Once haltered, Bryce leads well and can be worked on or off a lead line in a round pen. The ranch's trainers will soon begin saddle training. Her confirmation is superb, giving her the ability to perform a variety of tasks. Bryce will need considerable patience from her handlers to take her to the next level of training.
Could Bryce be your Right Horse? Click here for more information about Bryce, the ASPCA Right Horse Adoptable Horse of the Week.
My Right Horse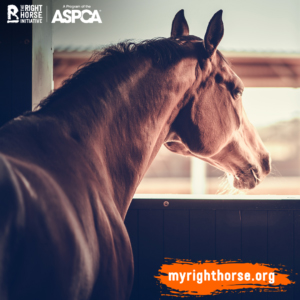 My Right Horse is the online adoption platform of The Right Horse Initiative, a collection of equine industry and welfare professionals and advocates working together to improve the lives of horses in transition. A program of the ASPCA, their goal is to massively increase horse adoption in the United States. To find more adoptable horses and foster horses, visit www.myrighthorse.org. To learn more about The Right Horse, a program of the ASPCA, visit www.therighthorse.org.