Welcome to Horse Illustrated's weekly installment of the Right Horse Adoptable Horse of the Week, offered in partnership with the ASPCA's Right Horse program. This week's adoptable horse is Lauren! Check back weekly for a new featured horse so you can find your Right Horse.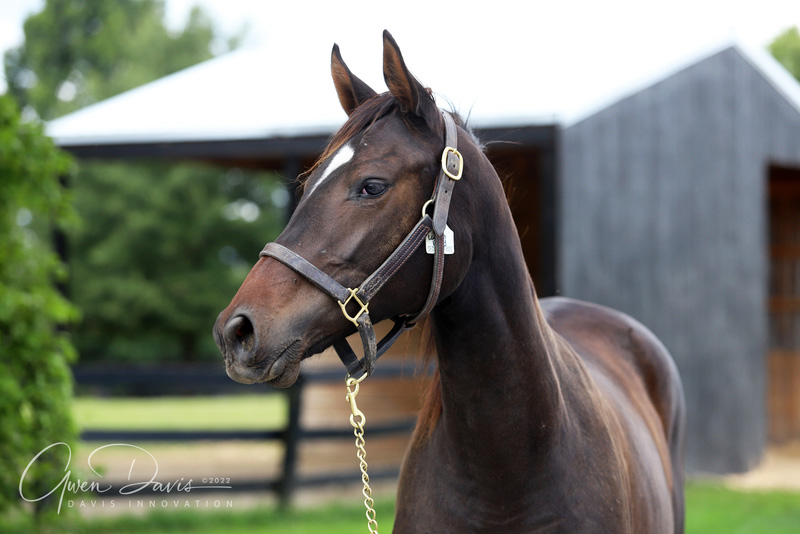 Adoptable Horse:
Lauren
, a 2-year-old 15.0hh Thoroughbred filly
Organization:
Second Stride
, Prospect, Ky.
Get to Know Lauren
Just two years old and still growing at 15 hands high, Lauren was bred for racing but was not suitable for the sport due to conformation.
Lauren is a bold and flashy filly that is learning basic groundwork and likes to explore obstacles in the arena and around the farm. She enjoys her grooming sessions and loves to be around people. She walks well on a lead rope and is good in her stall. She goes out with any aged mares. Lauren has been backed lightly and responded extremely well to her rider.
Lauren is sound. While Lauren had corrective screws in both front fetlocks, all screws are for cosmetic purposes only and those were removed. She had an OCD removed from her left hock in March 2022.
Due to her conformation, she will be best suited for flat work. However, once she is developed at age 4, she may be able to have a more athletic career.
Lauren was a star at Second Stride's adoption barn at the 2022 RRP Thoroughbred Makeover. She was extremely curious and brave while exploring the Kentucky Horse Park, and was very well behaved in new situations. This filly holds her ground — crowds, banners, flags, golf carts, cattle. . . no problem!
Lauren is a horse that needs to be worked with regularly. She will need an adopter that is well versed in horse behavior and can help Lauren maintain her boundaries.  This horse has a ton of potential to excel in whatever you want to do with her, as she is very brave. She is headstrong but with a confident rider/handler, she will come along well. We think she would really enjoy ranch work!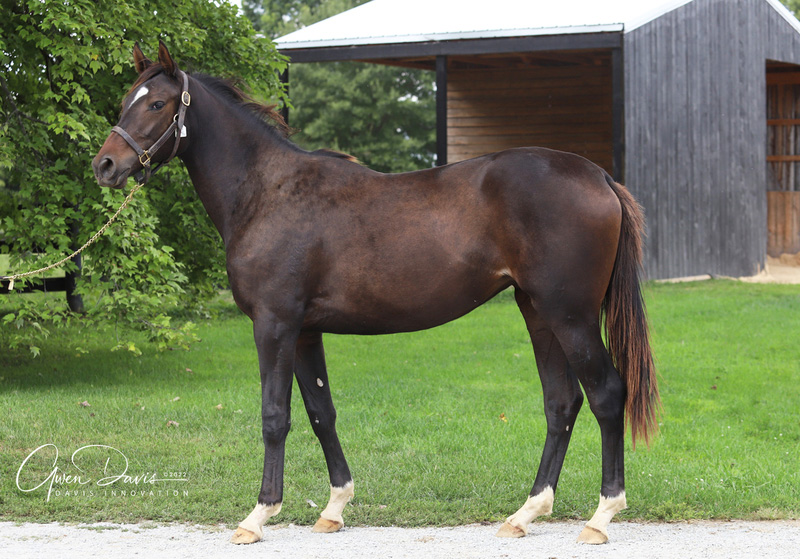 Could Lauren be your Right Horse? Click here for more information about Lauren, the ASPCA Right Horse Adoptable Horse of the Week.
My Right Horse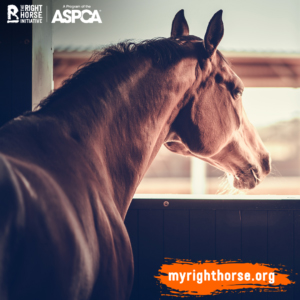 My Right Horse is the online adoption platform of The Right Horse Initiative, a collection of equine industry and welfare professionals and advocates working together to improve the lives of horses in transition. A program of the ASPCA, their goal is to massively increase horse adoption in the United States. To find more adoptable horses and foster horses, visit www.myrighthorse.org. To learn more about The Right Horse, a program of the ASPCA, visit www.therighthorse.org.