Welcome to Horse Illustrated's weekly installment of the Right Horse Adoptable Horse of the Week, offered in partnership with the ASPCA's Right Horse program. This week's adoptable horse is Miss Kipling! Check back weekly for a new featured horse so you can find your Right Horse.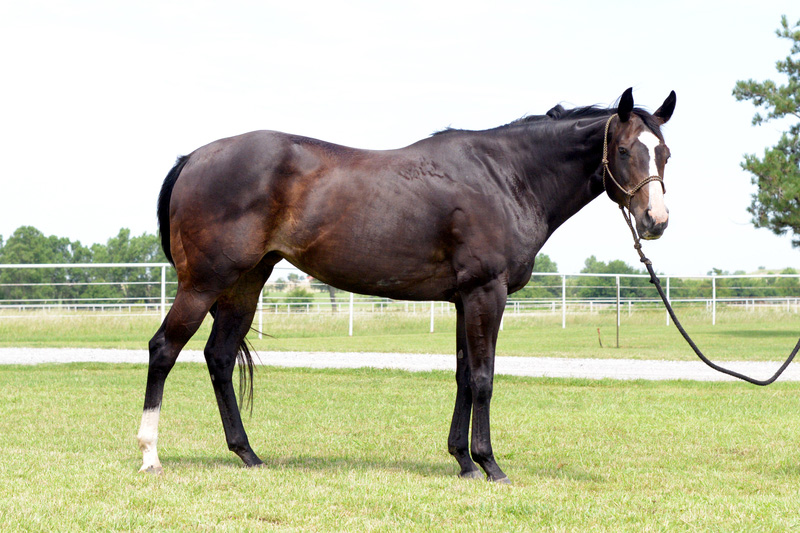 Adoptable Horse: Miss Kipling
, a 15-year-old 16hh Throughbred mare
Organization: Nexus Equine, Inc.
, Oklahoma City, Okla.
Get to Know Adoptable Horse Miss Kipling
Miss Kipling, or 'Kip' as she's known around the barn, is a gorgeous OTTB. She has been out in the pasture with her longtime friend Runaway Magic for years after her racing career was over. She is very easy to catch out in the pasture, so you can leave the grain bucket at the barn.
She doesn't care much for fly spray but she stands well for grooming and handling her feet. She has great feet, behaves well for the farrier and does well with the vet. She loads and unloads in the trailer, and she keeps a clean stall.
Prior to her training at Nexus Equine, Miss Kipling hadn't been ridden in roughly 11 years, but they decided to saddle her up and to their surprise, she was wonderful. She saddled very well and she didn't mind either the front or rear cinch. Kipling stood quietly for both saddling and mounting. She did everything asked of her under saddle, just in a rope halter. Kipling was more fond of walking than going fast, but cooperated with going at a walk, trot and canter. She did everything well and has a lovely smooth trot. She also stood still while dismounting.
Miss Kipling is considered a "husband horse," as she is very willing and patient. She prefers to walk and trot, but will go into a nice, smooth and controlled lope when asked.
A couple updates from Miss Kipling's recent rides:
◆ July 18: Today was our first ride on Miss Kipling!
◆ July 19: Second ride: very willing and patient. Curious and calm. Prefers to walk and trot and will go into a nice, smooth lope when asked. She is a very smooth ride. She did great in the round pen and loved the outdoor arena with all the sights.
All available Nexus Equine horses are current on Coggins, vaccines, dental, farrier and deworming. They are also microchipped.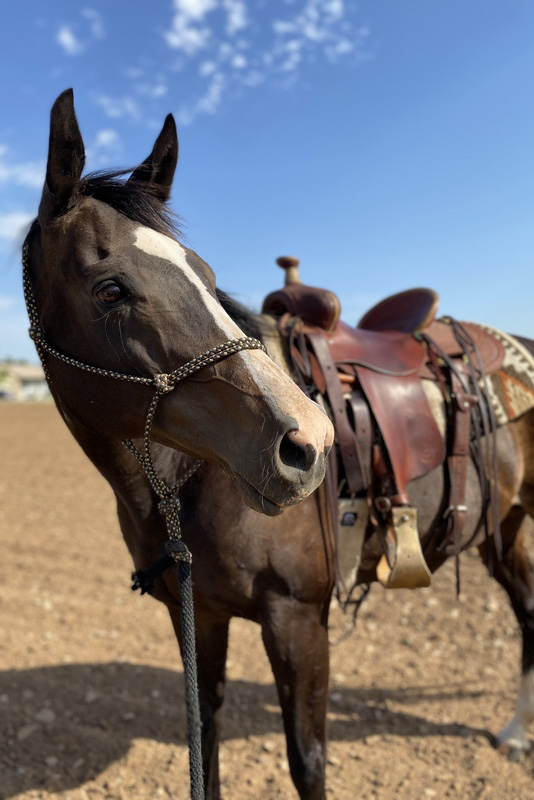 Could this week's adoptable horse be the Right Horse you have been waiting for? Click here for more information about Miss Kipling, the ASPCA Right Horse Adoptable Horse of the Week.
My Right Horse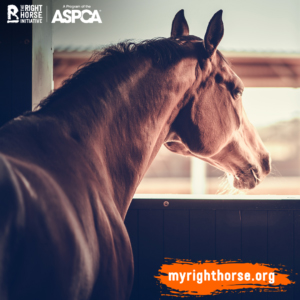 My Right Horse is the online adoption platform of The Right Horse Initiative, a collection of equine industry and welfare professionals and advocates working together to improve the lives of horses in transition. A program of the ASPCA, their goal is to massively increase horse adoption in the United States. To find more adoptable horses and foster horses, visit www.myrighthorse.org. To learn more about The Right Horse, a program of the ASPCA, visit www.aspcarighthorse.org.