Welcome to Horse Illustrated's weekly installment of the Right Horse Adoptable Horse of the Week, offered in partnership with the ASPCA's Right Horse program. This week's adoptable horse is Mystery! Check back weekly for a new featured horse so you can find your Right Horse.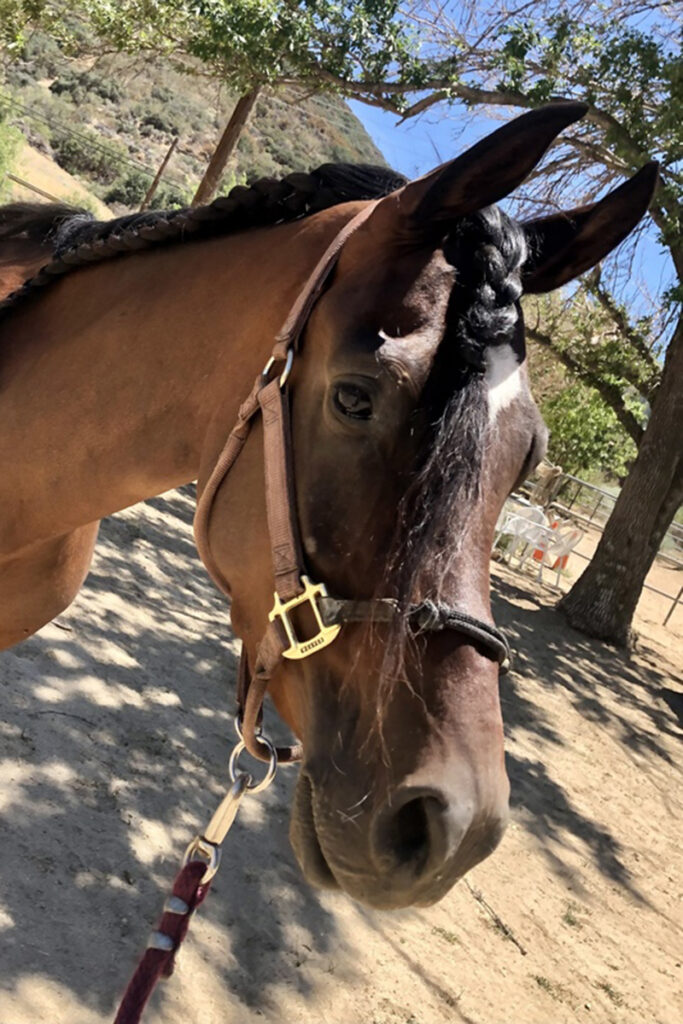 Adoptable Horse:
Mystery
, 4-year-old 14.3 hh bay Arabian gelding
Organization:
Wild At Heart Horse Rescue
, Lancaster, California
Get to Know Mystery
Mystery is a kind, calm four-year-old who is an easy and fun horse to work with. He is halter broke, leads with a slack line, free lunges, and is learning all three gaits with physical and verbal cues. He stands at the hitching post to get groomed or braided and enjoys every minute. His first time ever soft tied for grooming, he chose to stand with a slack rope for over 15 minutes. He's still getting used to the hose for bathing but as the temperatures rise, he is understanding the benefit of a nice spraying down. He's exploring the feeling of the bareback pad being tightened around his girth to prepare for his first saddle. The next goal is to have him pack his saddle and pony around the ranch. This horse is almost ready to take to the next step and would love to meet the person who will take him the rest of the way. Many folks want to be the first in the saddle, so if you're that rider or you have a trainer you love, he's your next horse. The staff at Wild At Heart Horse Rescue can't say enough good things about this horse. Come meet Mystery and fall in love!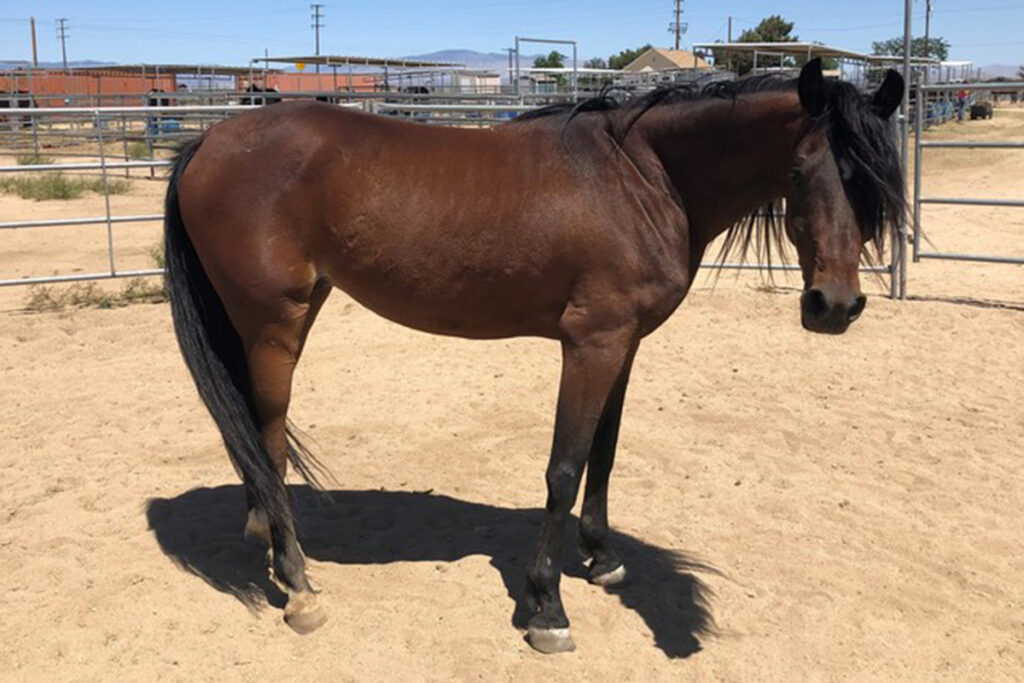 Could Mystery be your Right Horse? Click here for more information about Mystery, the Right Horse Adoptable Horse of the Week.
My Right Horse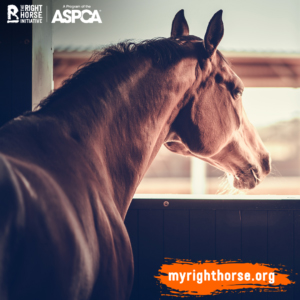 My Right Horse is the online adoption platform of The Right Horse Initiative, a collection of equine industry and welfare professionals and advocates working together to improve the lives of horses in transition. A program of the ASPCA, their goal is to massively increase horse adoption in the United States. To find more adoptable horses and foster horses, visit www.myrighthorse.org. To learn more about The Right Horse, a program of the ASPCA, visit www.therighthorse.org.