Welcome to Horse Illustrated's weekly installment of the Right Horse Adoptable Horse of the Week, offered in partnership with the ASPCA's Right Horse program. This week's adoptable horse is Nightingale! Check back weekly for a new featured horse so you can find your Right Horse.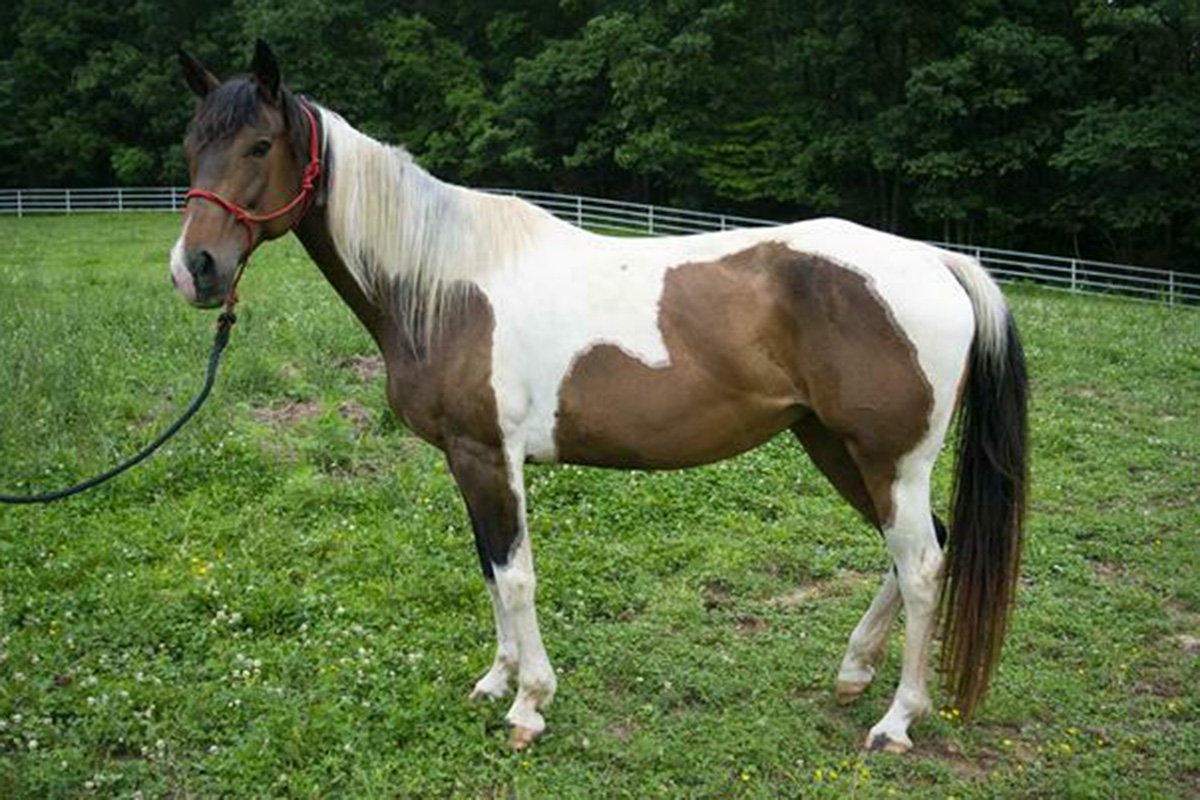 Adoptable Horse:
Nightingale
, 12-year-old 14.3hh Paint mare
Organization:
Longmeadow Rescue Ranch
, Union, Mo.
Get to Know Nightingale
Nightingale is a beautiful, well mannered mare who is pleasant on the ground as well as under saddle. She is a consistent mount who has proven herself to be the same sensible mare each ride. She currently spends time riding in the arena as well as out on the trails to increase her exposure. She is level headed and doesn't spook easily. She is responsive to leg and has spent a good portion of her training learning to bend, supple and ride from inside leg to outside rein. She has a "yes ma'am" attitude and looks to please her rider.
Nightingale is currently being used to guide greener horses on the trail to help increase their confidence and excels at this job. She loads well, is good for baths and fly spray, and stands tied quietly. She currently requires a confident intermediate rider or an intermediate rider working with a trainer to continue her under saddle training. Her maximum carrying weight, including rider and tack, is 200 pounds.
Could Nightingale be your Right Horse? Click here for more information about Nightingale, the ASPCA Right Horse Adoptable Horse of the Week.
My Right Horse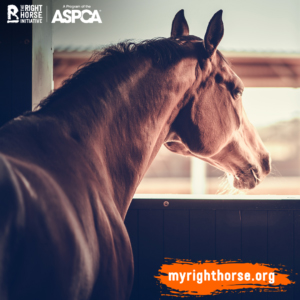 My Right Horse is the online adoption platform of The Right Horse Initiative, a collection of equine industry and welfare professionals and advocates working together to improve the lives of horses in transition. A program of the ASPCA, their goal is to massively increase horse adoption in the United States. To find more adoptable horses and foster horses, visit www.myrighthorse.org. To learn more about The Right Horse, a program of the ASPCA, visit www.therighthorse.org.