Welcome to Horse Illustrated's weekly installment of the Right Horse Adoptable Horse of the Week, offered in partnership with the ASPCA's Right Horse program. This week's adoptable horse is Suri! Check back weekly for a new featured horse so you can find your Right Horse.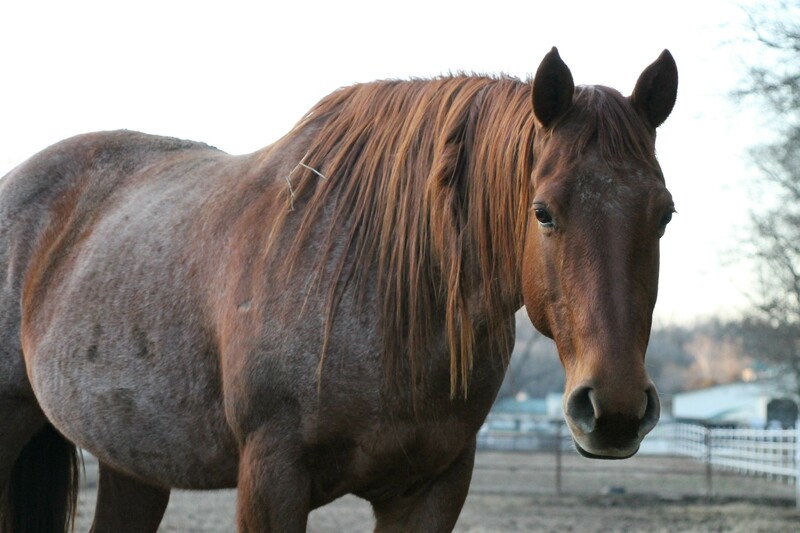 Adoptable Horse: Suri
, a 14-year-old 15.2hh Quarter Horse mare
Organization: Longmeadow Rescue Ranch
, Union, Mo.
Get to Know Suri
Suri is a solid-built Quarter Horse mare who turns heads everywhere she goes. In the fall of 2021, she sustained a slight tendon injury and spent six months on stall rest. She was a model citizen during this time and never gave staff or her trainers any complaints.
Suri has now returned to 24/7 turnout, as well as riding, and Longmeadow Rescue Ranch is pleased to report her as sound. As a riding horse, she has demonstrated anxious behaviors when riding and being saddled. After being evaluated by Longmeadow's vet, they discovered very slight kissing spine, but it was determined that it was unlikely that this was the primary reason for her behaviors. She demonstrated classic behaviors of a horse subjected to poor saddle fit in the past, and they have worked to address this problem. With the help of Longmeadow's equine chiropractor and proper saddle fit, they have made great strides toward Suri becoming a more relaxed, happier mount.
Suri's ideal career would be to be a trail horse, as this seems to bring her the most happiness. She could also be well suited for low level dressage and has spent much of her rehabilitation period working on the basics of rhythm, relaxation and suppleness.
Suri will need an advanced intermediate rider or above with a solid seat. Longmeadow believes she could live a happy, productive life as your every day riding partner, but they don't recommend her for any high impact activities. She is a large, wide mare who won't fit in your average FQHB saddles and will need a wide saddle to accommodate her build. She is currently Longmeadow's trainer's favorite mount due to her impeccable ground manners and willing nature.
Carrying weight: 225lbs (including tack and rider)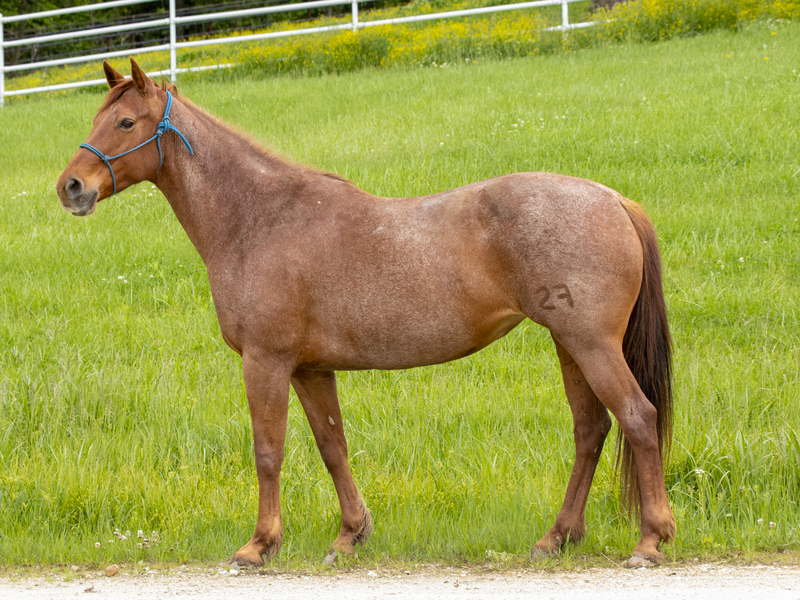 Could this be your Right Horse? Click here for more information about Suri, the ASPCA Right Horse Adoptable Horse of the Week.
My Right Horse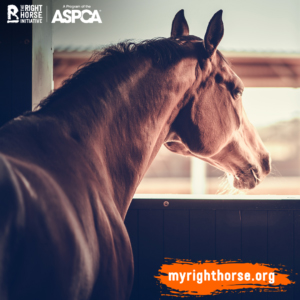 My Right Horse is the online adoption platform of The Right Horse Initiative, a collection of equine industry and welfare professionals and advocates working together to improve the lives of horses in transition. A program of the ASPCA, their goal is to massively increase horse adoption in the United States. To find more adoptable horses and foster horses, visit www.myrighthorse.org. To learn more about The Right Horse, a program of the ASPCA, visit www.therighthorse.org.