Welcome to
Barn Banter
, the official podcast of Horse Illustrated. In Barn Banter episode 10, hosts
Susan Friedland
 and 
Raquel Lynn
chat with Lauren Reischer, equestrian coach at Special Olympics New York. Next, they catch up with Victoria Nodiff-Netanel, the founder of Mini Therapy Horses. Finally, they take a closer look at Charlie Brown, August's Adoptable Horse of the Month.
Listen to Barn Banter episode 10 now to meet Lauren and Victoria. Plus, hear about our ASPCA Right Horse adoptable horse of the month, Charlie Brown, from the ASPCA Equine Transition & Adoption Center in Oklahoma.
Title Sponsor: Straight Arrow Family of Brands
Lauren Reischer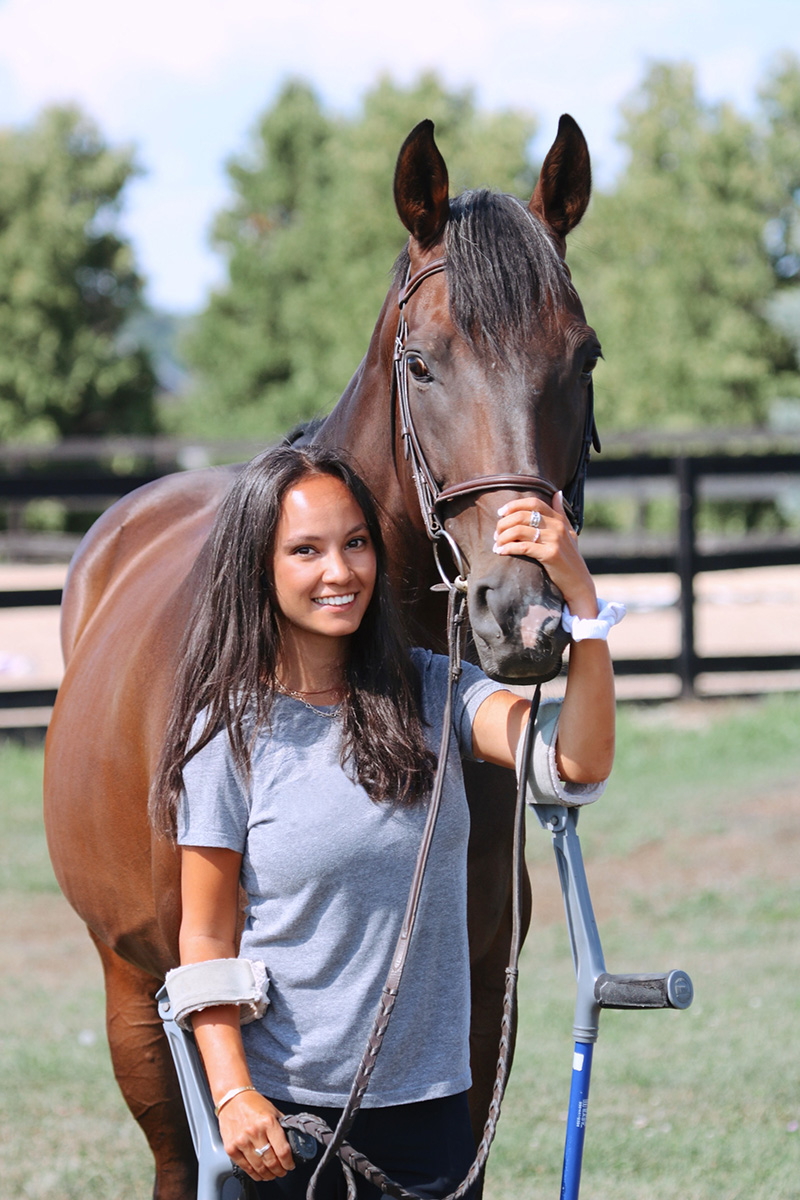 Lauren Reischer, 24, was born with cerebral palsy and started therapeutic riding at age 3 by the recommendation of her surgeon after a reconstructive hip surgery. After "graduating" from therapeutic riding, she took to riding recreationally and competitively with hunter/jumper barns on Long Island, Ny. In 2021, she graduated from Brown University, where she co-captained their NCAA Equestrian Team and earned her bachelor's degree in education and public policy.
Following her graduation, Lauren worked as Director of Development at Special Olympics New York (SONY), where she raised money to help create the Summer Show Series. This program gives the equestrian athletes of SONY the opportunity compete alongside the larger hunter/jumper community at 'A' shows in their own signature equitation division. Although she now works in public relations at the American Thoracic Society, she still spearheads the SONY equestrian program and turned professional in September 2022 to continue growing this program and cultivating the next class of riders with disabilities.
◆ Lauren's Instagram (@laurenreischer)
◆ Lauren's Facebook
Victoria Nodiff-Netanel, founder of Mini Therapy Horses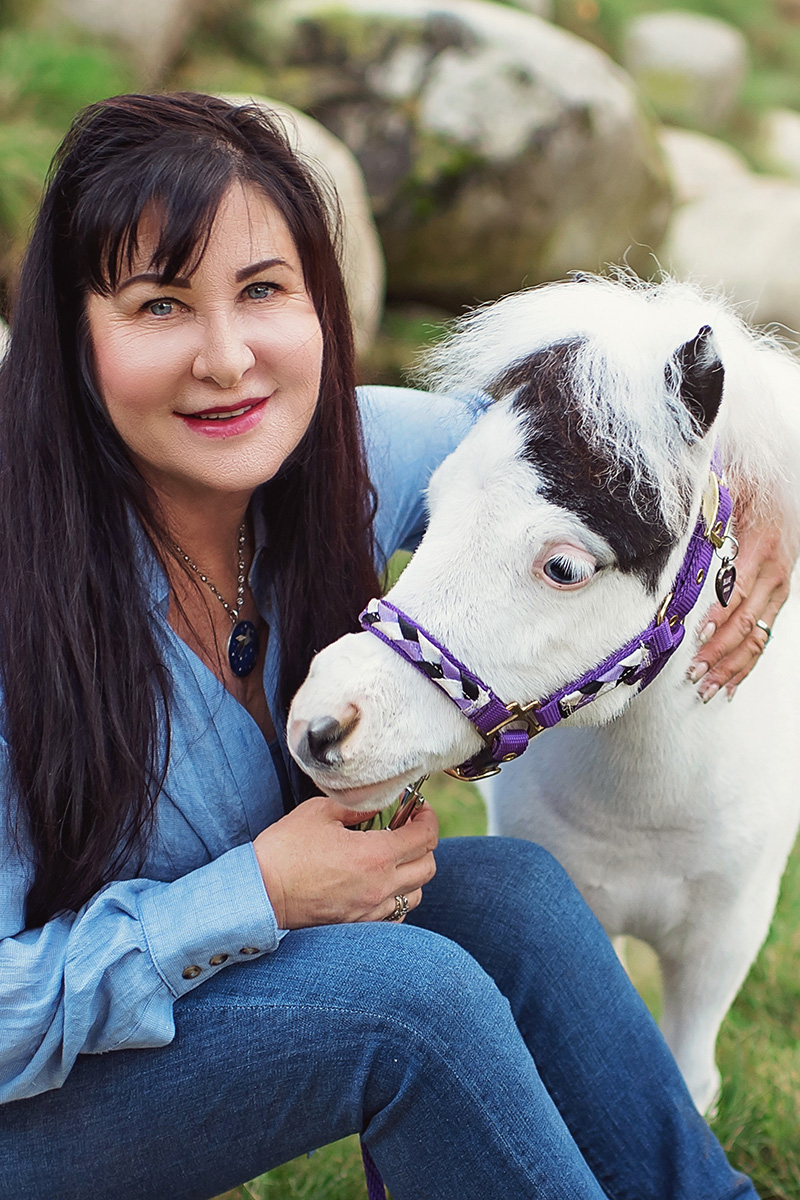 From pretending to be a horse as a kid in Wisconsin and painting realistic horses after graduating from the California Institute of the Arts to competing in dressage at the Intermediate levels, Victoria Nodiff-Netanel has always known the magic of horses. After many years of competing in dressage, Victoria shifted gears when she acquired Quicksilver's Black Pearl, a Miniature Horse. While "Pearl" was initially purchased as a pet, Victoria's horsemanship skills helped the two of them form an incredible partnership. In 2008, armed with a passionate love for not only horses but also helping others, Victoria began conducting equine-assisted therapy visits at the West Los Angeles VA Medical Center with her teammate, Pearl. That same year, Victoria officially established Mini Therapy Horses.
Since its start 15 years ago, Mini Therapy Horses has grown immensely. Now with a team of ten Miniature Horse mares, Victoria has expanded her program to many more local health centers such as Shriners Children's Southern California, UCLA Ronald Reagan Medical Center and UCLA Santa Monica as part of the UCLA People-Animal Connection, UCLA Stuart House, the L.A. Ronald McDonald House, and the L.A. Department of Children and Family Services. Additionally, Victoria and her Minis are members of the L.A. Mayor's Crisis Response Team and the L.A. Sheriff's Youth Foundation. They also visit many local schools, senior living facilities, rehabilitation centers, community events and more.
◆ Official Mini Therapy Horses website
◆ Mini Therapy Horses' Instagram (@minitherapyhorses)
◆ Mini Therapy Horses' Facebook (@minitherapyhorses)
Featured Adoptable Horse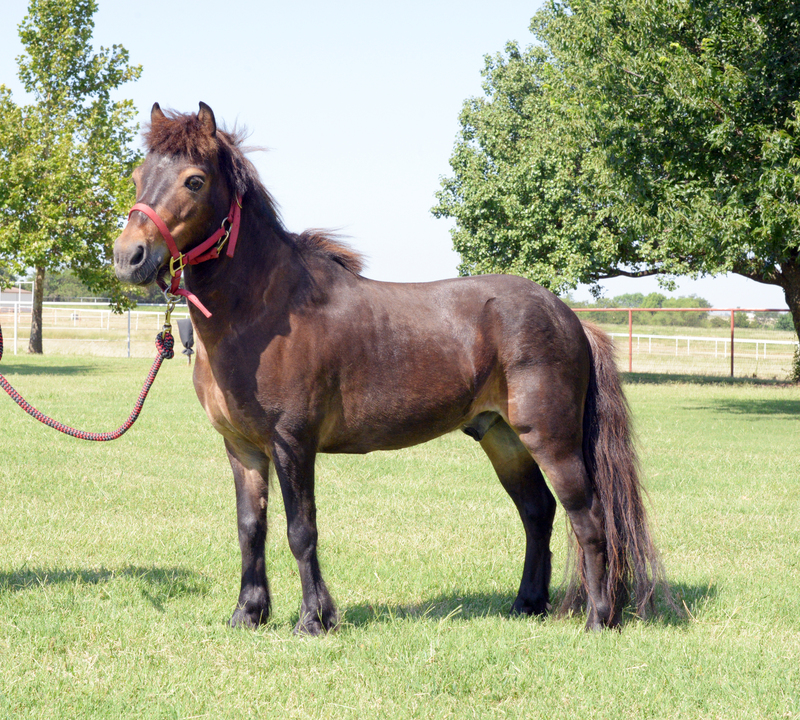 On this episode of Barn Banter, Tom Persechino from the ASPCA Equine Transition and Adoption Center in Oklahoma tells us about this month's ASPCA Right Horse adoptable horse of the month, Charlie Brown. Charlie Brown is celebrated as the 500th horse the ASPCA Equine Transition and Adoption Center has positively impacted since its inception in 2019!
At 32 inches high, this Mini Horse comes with a massive personality and stellar rock-star looks. He is 10 years old and full of spunk, but also ready to nuzzle at a moment's notice. Charlie Brown is healthy but is on a daily dose of Prascend to treat Cushing's. Through no fault of his, his owner had to relinquish him when life circumstances changed.
Learn more about Charlie Brown here.
Title Sponsor of Barn Banter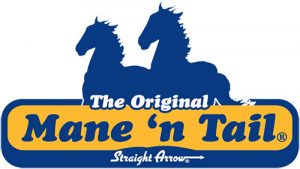 We want to thank our Title Sponsor, the Straight Arrow Family of Brands, makers of Mane 'n Tail, Cowboy Magic & Exhibitor's, with over 100 years of grooming excellence. For more information about your favorite products, visit straightarrowinc.com and find Straight Arrow Products at a tack shop near you!
In addition to Barn Banter episode 10, you check out all previous episodes of Horse Illustrated's podcasts.