Welcome to
Barn Banter
, the official podcast of Horse Illustrated. In Barn Banter episode 12, hosts
Susan Friedland
 and 
Raquel Lynn
chat with Raymond White Jr., co-author of
The Jockey & Her Horse, Inspired by the True Story of the First Black Female Jockey, Cheryl White
. Then, they talk with Abriana Johnson, who helped bring the book across the finish line. She is the author of the
Cowgirl Camryn
book series and fellow podcaster at Black in the Saddle. The show wraps with a closer look at
Chappy
, October's Adoptable Horse of the Month.
Listen to Barn Banter episode 12 now to meet Raymond and Abriana. Plus, hear about our ASPCA Right Horse adoptable horse of the month, Chappy, from Hooved Animal Humane Society in Woodstock, Ill.
Title Sponsor: Straight Arrow Family of Brands
Raymond White Jr., Author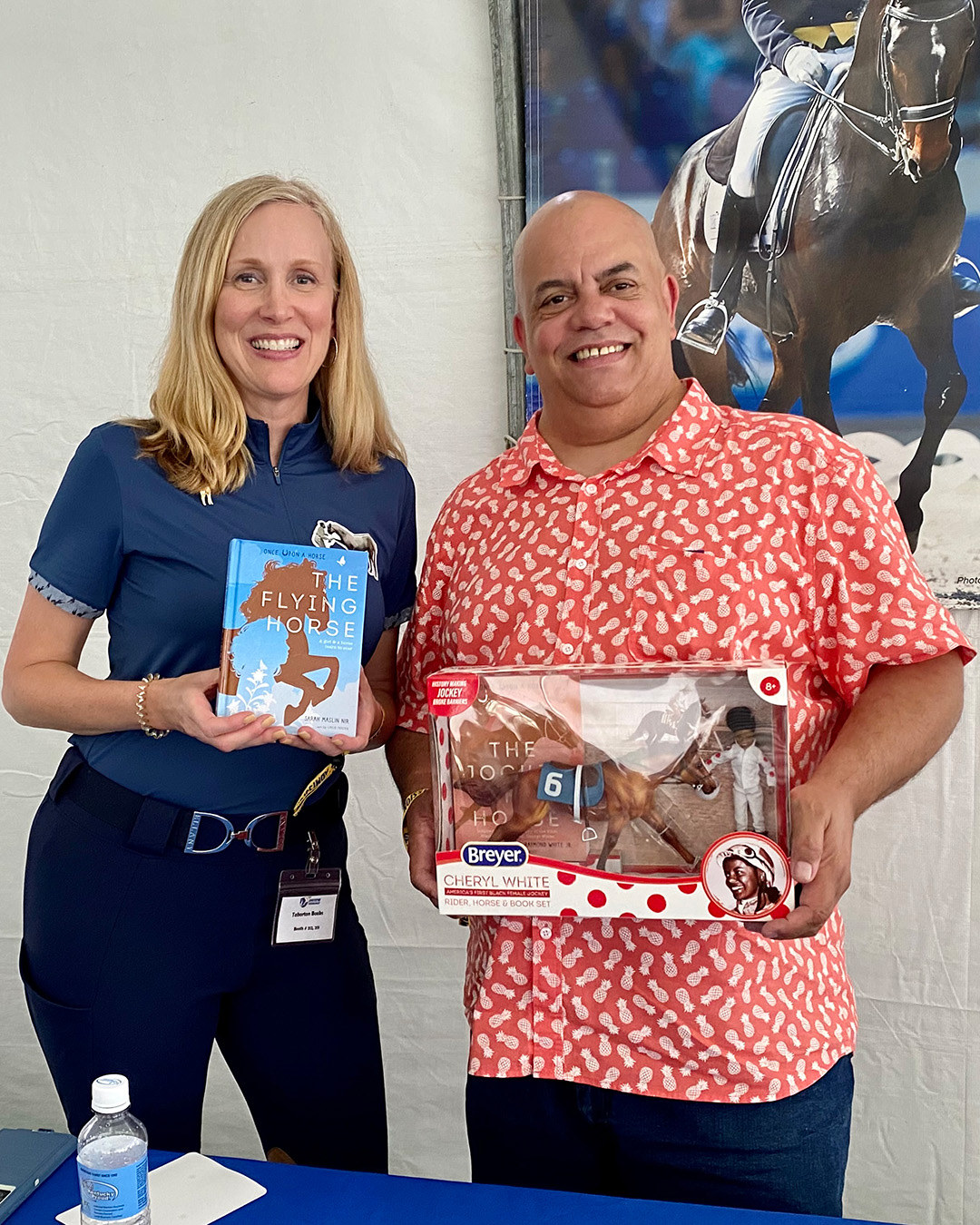 Ohio-based Raymond White Jr. is the co-author of The Jockey and Her Horse about his sister Cheryl White, the first female Black jockey. Their father, born in 1903, was a jockey, trainer and exercise rider. He initially tried to encourage Raymond Jr. to ride and discouraged Cheryl from becoming a jockey — it just wasn't something that women did back in those days. Still, he didn't stand in the way of his daughter pursuing her dream. Proven wrong, Raymond Sr. later rode many female jockeys on horses he trained.
Raymond Jr. ended up being too tall to be a jockey, but he held almost every other job in the racehorse world, including groom, exercise rider, assistant trainer and jockeys' agent. The book's co-author, Sarah Maslin Nir, found Raymond Jr. through a GoFundMe after his sister passed away. She had seen an old copy of Jet magazine with Cheryl on the cover and wanted to learn more about her story. Sarah reached out to Raymond, and they clicked instantly, eventually collaborating on the book.
Abriana Johnson, Author and Podcaster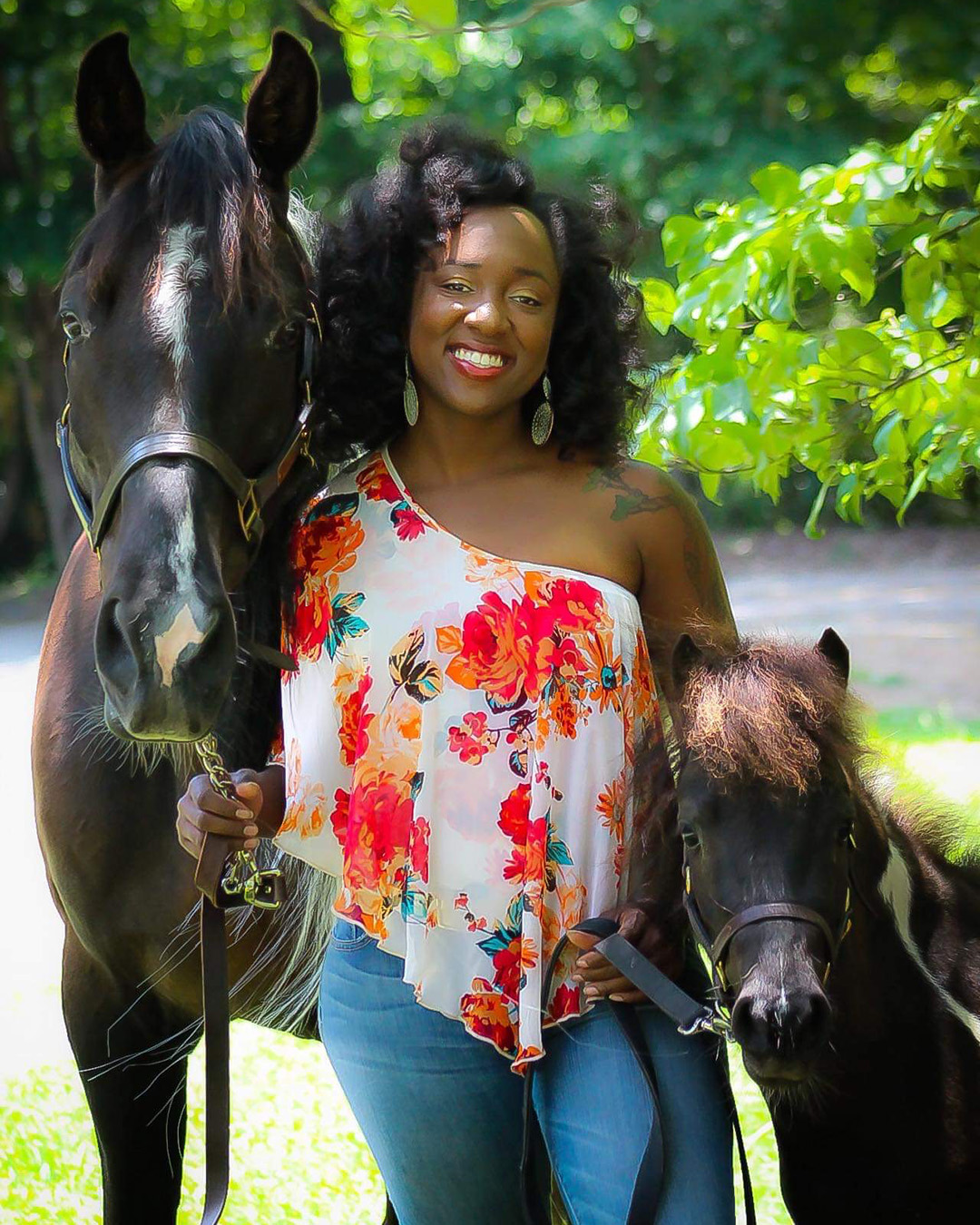 Abriana Johnson is a brand strategist, author and equestrian with over 15 years of horse experience. She blends her passion for entrepreneurship, design and horses into her business, Black Unicorn Creative, by coaching/consulting horse business owners through brand and business development. Abriana created a platform called Black In The Saddle dedicated to acknowledging the impact and influence of Black people on the horse industry. She has authored a children's book series titled Cowgirl Camryn to increase representation in children's literature and share stories of farm life from the lens of a little Black cowgirl. When she isn't creating, she enjoys riding her horse Maestro, gardening and traveling.
◆ Abriana's Website
◆ Abriana's Instagram (@theabrianaj)
◆ Black in the Saddle Website and Podcast
Featured Adoptable Horse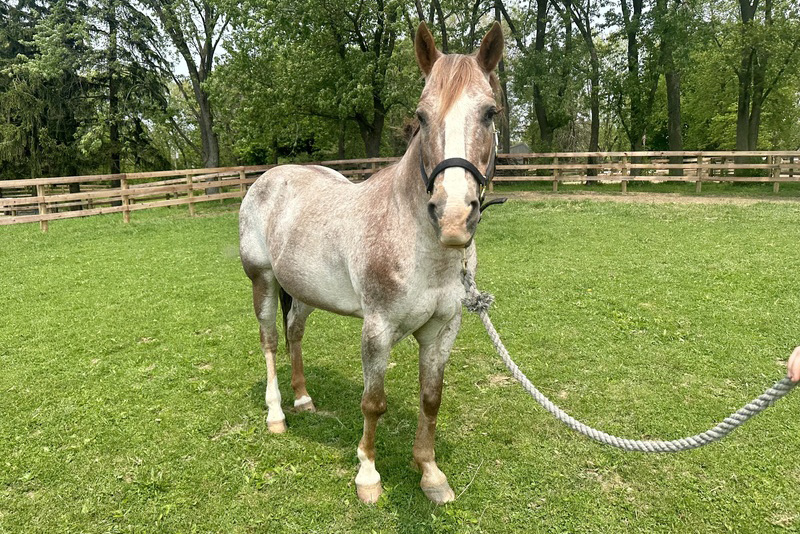 Hailing from Hooved Animal Humane Society in Woodstock, Ill., Chappy is an 18-year-old Appaloosa gelding available for a companion-only or therapy/non-riding home. He would make an excellent horse for a first-time adopter. He walks right up to you in the pasture and is easy to halter. If you call him from the fence, he will often wander his way over to say hi and see if you have a treat. He stands well for the farrier, for grooming, and for fly spray in the summer. Before coming to Hooved Animal Humane Society, Chappy may not have had many treats like apples and carrots as he was unsure of them at first, but once he learned what they were and how tasty snacks are, he loves them and will nicker when he sees them.
Title Sponsor of Barn Banter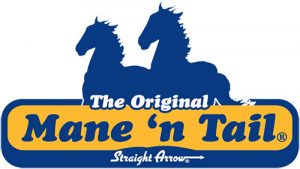 We want to thank our Title Sponsor, the Straight Arrow Family of Brands, makers of Mane 'n Tail, Cowboy Magic & Exhibitor's, with over 100 years of grooming excellence. For more information about your favorite products, visit straightarrowinc.com and find Straight Arrow Products at a tack shop near you!
In addition to Barn Banter episode 12, you check out all previous episodes of Horse Illustrated's podcasts.