According to the National Fire Protection Association (NFPA), 326 deadly barn fires occurred during the period 2013-2017. In 2022 a devastating fire hurt the Indiana Thoroughbred breeding industry when one Indiana farm burned to the ground. Broodmares carrying the dreams of breeders were lost in the fire and the dreams of owners were crushed.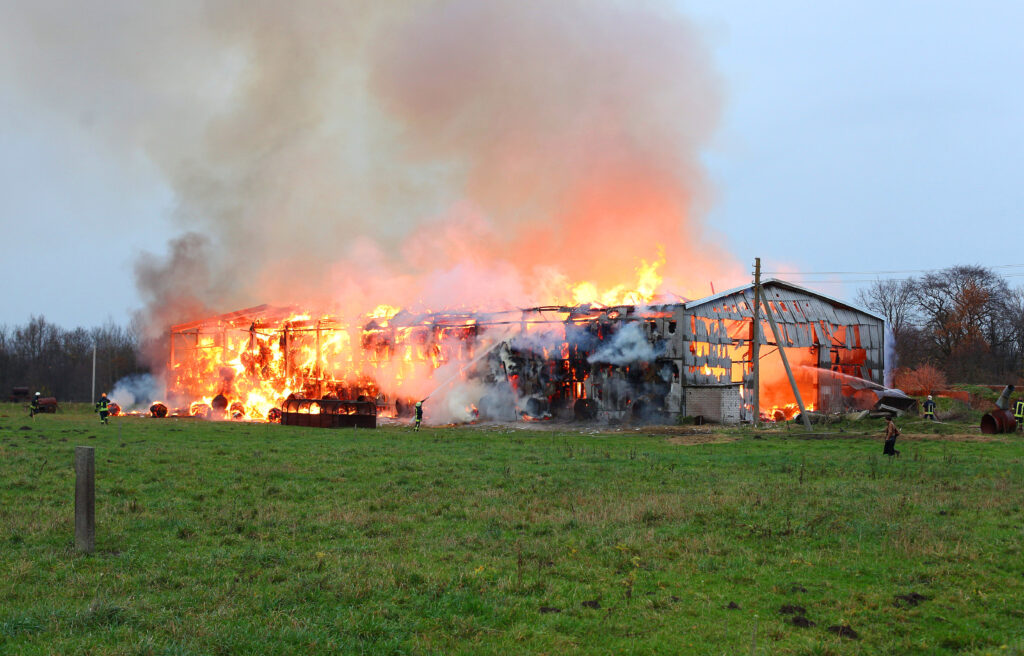 A barn fire is one of the biggest fears of a horse owner. However, victims of barn fires learn that while they thought they were prepared with insurance and safety measures, it turns out they weren't.
Learn About Barn Fire Prevention
The Indiana Thoroughbred Alliance (ITA) presents an educational seminar on Saturday, July 16 to present what barn owners need to do to be better prepared for such a tragedy. The seminar will be hosted in part with Horseshoe Indianapolis in the Family Pavilion of the grandstand, starting with a morning networking opportunity at 10:00.
In an effort to turn a tragedy into a positive, the ITA wanted to share what has been learned in the aftermath of recent barn fires. "That's why we chose the topics that are being covered in this seminar, because we learned so much from the fire and had no idea what we didn't know," says Susan Burger, ITA board member and Thoroughbred farm owner.
The board members worked alongside the presenters of the seminar to put together an informative program that gives attendees the most information in an easily digestible nugget.
Discussing the legal ramifications of a barn fire, Peter Sacopulos has specialized in equine and real estate law, amongst other specialties. Sacopulos is familiar with the Indiana horse racing industry, as a member of the Indiana Thoroughbred Owners and Breeders Association and having represented the industry in multiple facets.
The insurance information you didn't need to know will be presented by horsewoman and insurance expert, Kim Green with Schuetz Insurance Services. Horse owners will learn about emergency triage and what to do with the animals in the midst of the fire with Denise Fletcher. And, finally, member of ATF and horsewoman Cassandra Jones shares tips on what you can do to prevent and battle barn fires.
Attendees will be treated to lunch on the breezeway of Horseshoe Indianapolis and everyone will be eligible for giveaways provided by sponsors such as the ITA, Finish Line Horse Products, the Quarter Horse Racing Association of Indiana, the Indiana Standardbred Association, Murphy Trailer Sales and others.
Attendance is open to everyone, and free registration is required. Complete the registration here.
The seminar will be livestreamed via the ITA Facebook page and on ShowBarnFlix.com. Updates will be posted on the ITA Facebook page.
About the Indiana Thoroughbred Alliance
The Indiana Thoroughbred Alliance (ITA) is a collaboration of breeders and horse enthusiasts dedicated to the continued success of Thoroughbred breeding and racing in the state of Indiana. The not for profit group was formed in 2020 and continues to welcome new members.