In the Horse Illustrated podcast Barn Banter episode 2, hosts
Susan Friedland
and
Raquel Lynn
chat with author Courtney Maum and Rebecca Yuhasz Smith of Rebecca Ray designs.
Listen now to meet Courtney and Rebecca. Plus, hear about our ASPCA Right Horse adoptable horse of the month, Nomad, offered Happy Trails Farm Animal Sanctuary in Ohio.
Title Sponsor: Straight Arrow Family of Brands
Courtney Maum, Author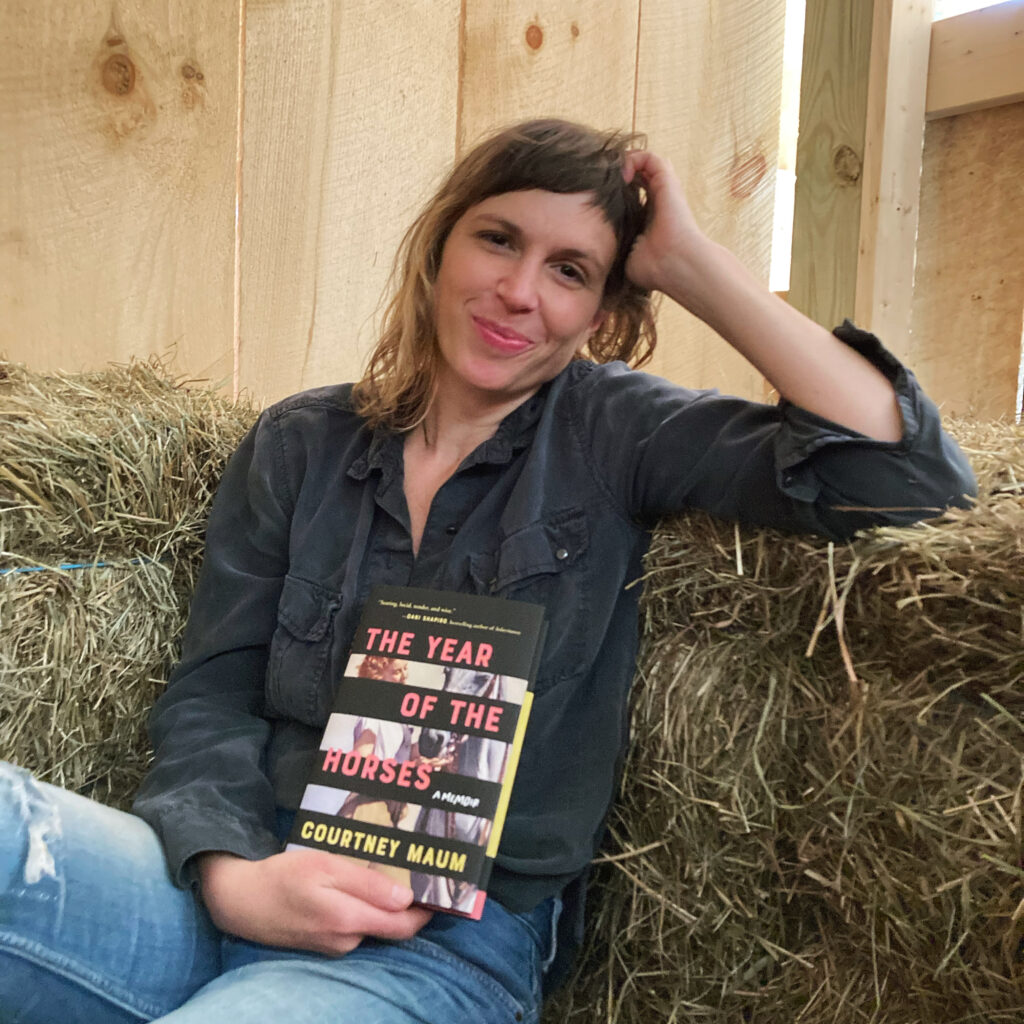 Courtney Maum is the author of five books, including the groundbreaking publishing guide that Vanity Fair recently named one of the ten best books for writers, BEFORE AND AFTER THE BOOK DEAL and the memoir THE YEAR OF THE HORSES, chosen by The Today Show as the best read for mental health awareness.
A writing coach, executive director of the nonprofit learning collaborative "The Cabins," and educator, Courtney's mission is to help people hold on to the joy of art-making in a culture obsessed with turning artists into brands. When she's not helping writers to write better, she's working on deepening her bond with her rescue racehorse, Abuelita. You can sign up for her newsletter and online masterclasses at CourtneyMaum.com.
Website: www.courtneymaum.com
Facebook: www.facebook.com/courtneymaumbooks
Instagram: @cbmaum
Rebecca Yuhasz Smith, CEO of Rebecca Ray Designs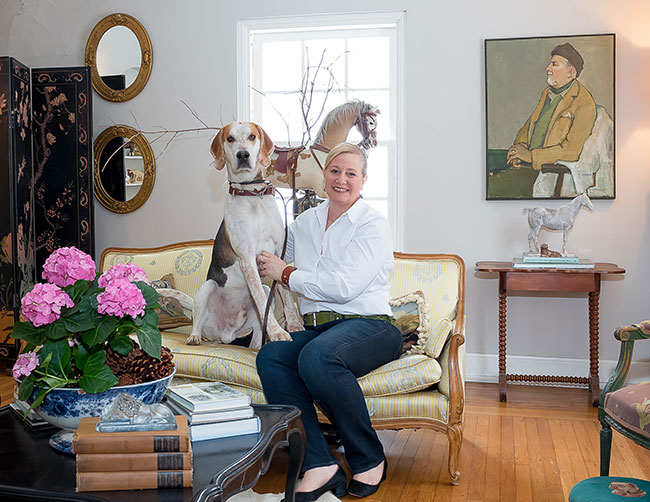 Rebecca Yuhasz Smith is CEO and designer of Rebecca Ray Designs. She's also a mom, a wife, a farm owner, and raises champion Percheron horses, English Setters, and Border Terriers.
Unimpressed with the available quality in even "luxury" handbags and totes, she decided to take matters into her own hands, and in 1997 launched Rebecca Ray Designs with bench-made bags produced by American multi-generational artisans on benches without electricity. (Yes, every bag is sewn without electricity, then and now.)
Website: www.rebeccaraydesigns.com
Facebook: www.facebook.com/rebeccaraydesigns
Instagram: @rebeccaraydesignsusa
Featured Adoptable Horse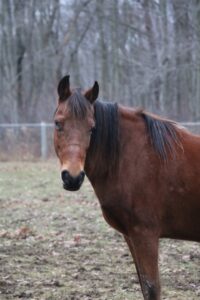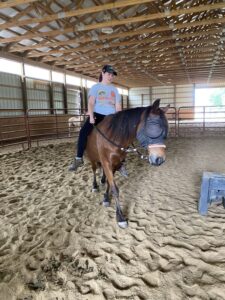 Audra Agnone, Placement Coordinator at Happy Trails Farm Animal Sanctuary, an ASPCA Right Horse Adoption Partner group in Ohio, joins us to discuss this month's ASPCA Right Horse adoptable horse of the month, Nomad. For more about this adorable 13.3-hand blind pony who would make a great companion and can even be lightly ridden, click here.
Title Sponsor of Barn Banter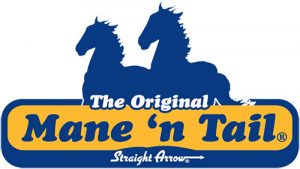 We want to thank our Title Sponsor, the Straight Arrow Family of Brands, makers of Mane 'n Tail, Cowboy Magic & Exhibitor's, with over 100 years of grooming excellence. For more information about your favorite products, visit straightarrowinc.com and find Straight Arrow Products at a tack shop near you!
In addition to Barn Banter episode 2, you can find all previous episodes of Horse Illustrated's podcasts here.