Thirty-five horse-and-rider pairs entered the Alltech Arena on Saturday evening to take a shot at winning the $250,000 Longines FEI Jumping World Cup Lexington. Eight different countries were represented, and all members of the U.S. show jumping teams for both the 2018 FEI World Equestrian Games and the 2016 Olympics were on the list.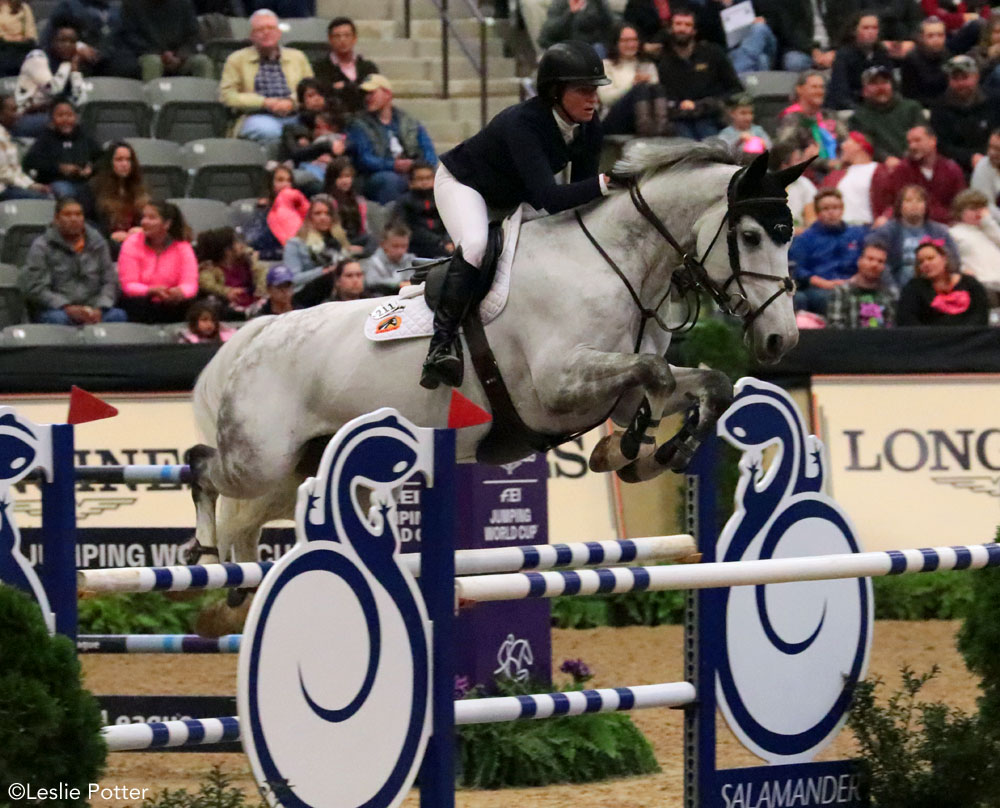 Olympian Lucy Davis was the third rider in the order and was the first to go clear and within the time with her Holsteiner gelding, Caracho 14. But after her round, there was a long drought with no double clears.
Davis's 2016 Olympic teammate Kent Farrington, 20th in the order, broke the streak by turning in a fault-free round on Creedence, a Dutch Warmblood gelding he co-owns with RCG Farm. He was immediately followed by Laura Kraut, a member of the gold medal winning team at this year's WEG. Kraut had a double clear round with the Holsteiner gelding, Confu, owned by St. Bride's Farm.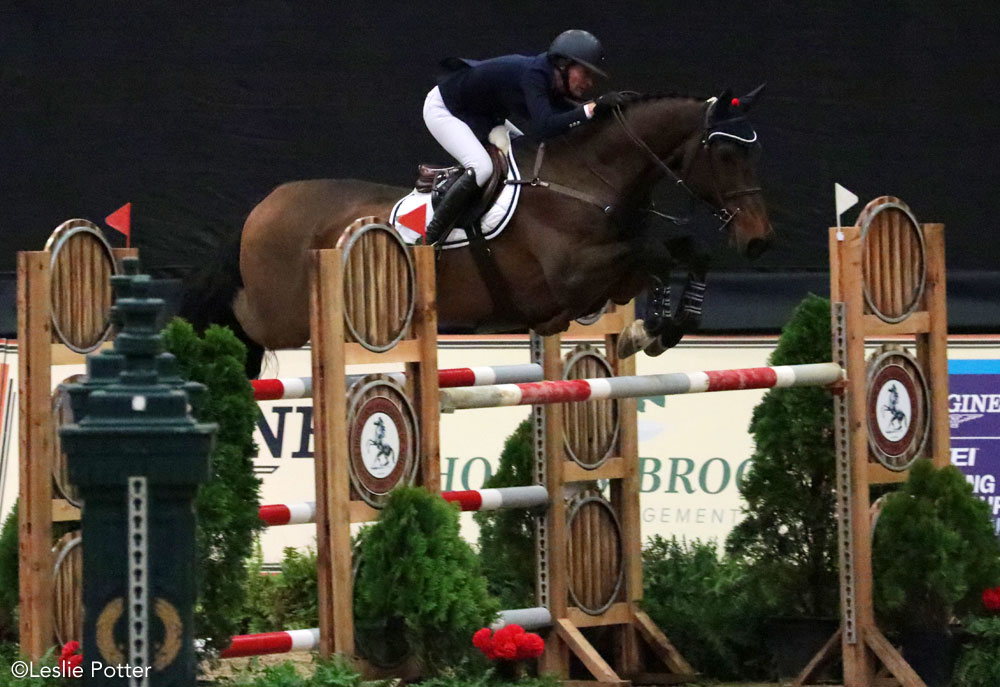 Five-time Olympian Beezie Madden was the next to go clear and make the jump off riding Abigail Wexner's Belgian Warmblood gelding, Chic Hin D Hyrencourt. Molly Ashe was the fifth and final rider to go clear in the first round, riding Louisburg Farm's Cat Ballou, a Holsteiner gelding.
In the jump-off, Davis had an unfortunate runout at the first fence. Farrington had a rail down as well.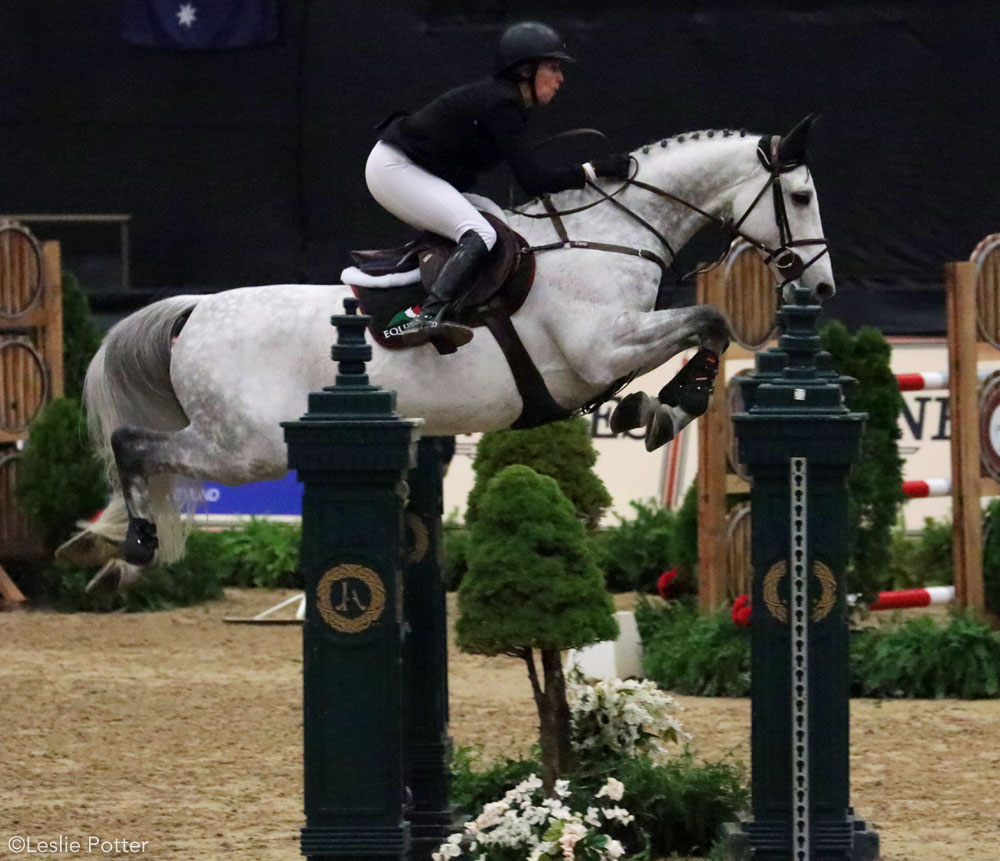 Kraut and Confu completed a fast and clear jump-off round, securing a top three finish. Madden and Chic Hin D Hyrencourt were next with a clear round that was just fast enough to but them in the lead. Finally, Ashe returned with Cat Ballou with a clear round to squeeze into second place.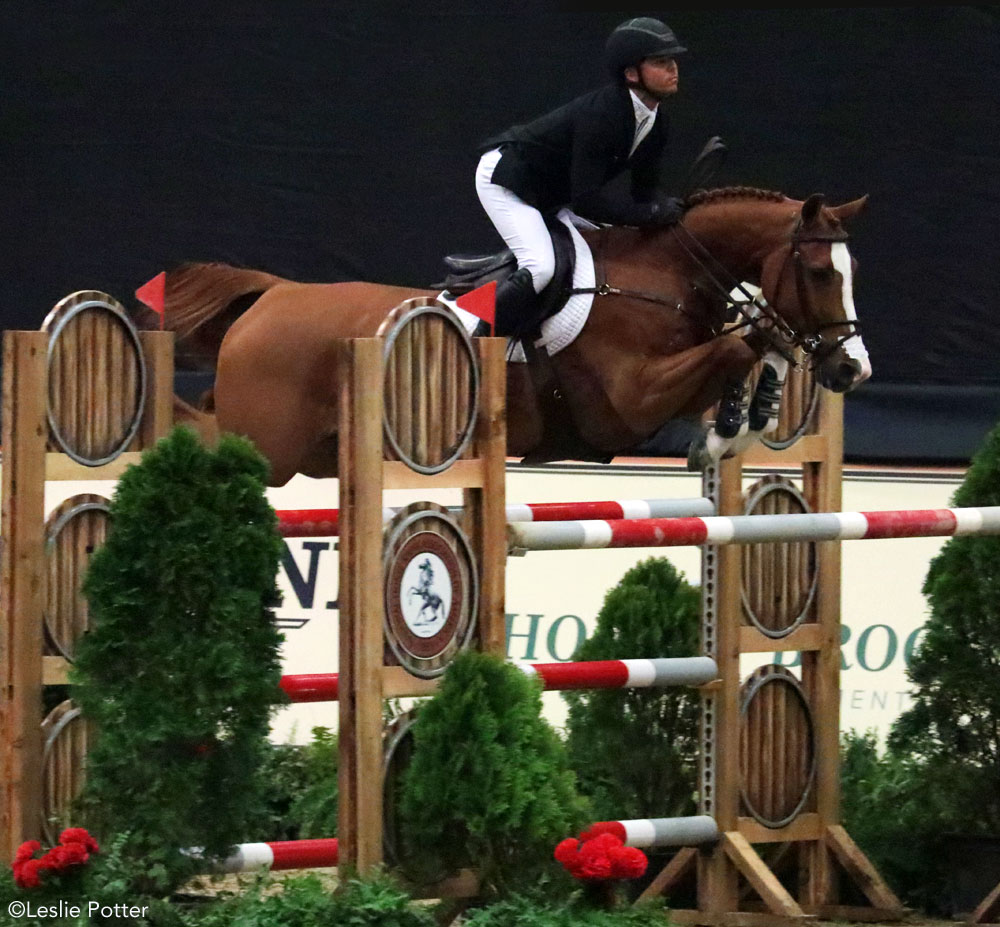 $250,000 Longines FEI Jumping World Cup Lexington Results
Beezie Madden and Chic Hin D Hyrencourt
Molly Ashe and Cat Ballou
Laura Kraut and Confu
Kent Farrington and Creedance
Lucy Davis and Caracho 14
Amanda Derbyshire and Luibanta BH (GBR)
Catherine Tyree and Bokai
Lorcan Gallagher and Hunters Conlypso II (IRE)
Adrienne Sternlicht and Toulago
Cormac Hanley and VDL Cartello (IRE)
Margie Engle and Dicas
Shane Sweetnam and Don't Touch Du Bois (IRE)