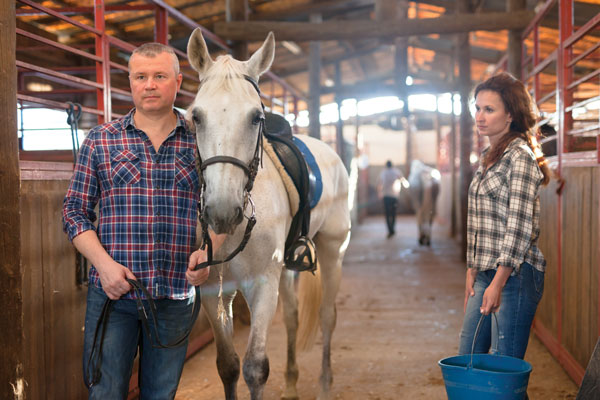 Are you boarding a horse and need to make a graceful exit? We envision the barn as our sanctuary from the outside world, but most of us lack the wherewithal to acquire horse-keeping property. Our only option is to entrust veritable strangers with our beloved equines. Fortunately, there are plenty of barns that provide wonderful care. The bad news? It's not hard to discover stories involving boarding barn drama and trauma.
Solicit anecdotes from your horse-loving friends or scan online equestrian forums and you'll uncover all sorts of nightmarish tales, from avoiding chronically inebriated barn owners to dealing with cliques of grown women who behave like denim-clad characters from "Mean Girls."
When it comes to boarding a horse, unsettling horse care scenarios include wildly erratic feeding schedules, medications administered without veterinary oversight and billing statements padded with unauthorized services. While it's probably true that there are no perfect boarding barns, these are some of the instances when it's probably best to pack your tack and ride off into a different sunset
Breaking Away
Many barns require 30 days notice, so you could forfeit up to a month's board if you leave spontaneously. Yet your peace of mind may be worth the cost. Afterward, avoid airing grievances about your former barn on social media. It could make you a pariah in the local horse community, especially if you use full names and spread unsubstantiated claims. Plus, if your ranting goes too far overboard, you might be accused of slander, and that could lead to legal problems.
Be a Better Boarder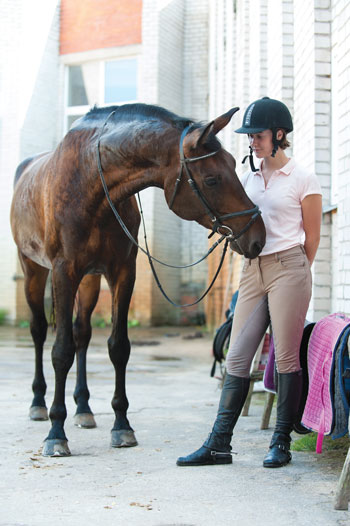 Keep in mind that whenever you are boarding a horse, the standard of care probably won't match what you'd provide if your horse was living on your property. All of those meticulous little details that help define your bond with your horse are usually beyond the scope of what the average boarding barn provides. Take pride in the stewardship of your horse, and embrace the role of primary caregiver. And if you see an opportunity to lend a helping hand around the barn, do so, and add a smile. The staff will appreciate it.
To reconcile the inevitable social drama, take heart in knowing that you alone cannot change a toxic barn environment. Yet you can shape your own experience. For example, although tack room gossip is a mainstay of the boarding barn lifestyle, extricate yourself from a conversation the moment it becomes salacious or meanspirited. Find a reason to excuse yourself and go groom your horse instead. How can that not make you happier?
Look for the Positive
If you're searching for a different boarding barn, you'll need some criteria. Beyond obvious deal breakers, like facilities that scrimp on feed or are rundown and in disrepair, here are five characteristics of barns that promote an enjoyable experience.
1. A written contract that clearly stipulates the feed and care that will be provided, along with the cost and protocol for any additional services. Such openness minimizes the chances for misunderstandings.
2. Barn rules should be posted in prominent areas and enforced by management. This builds a sense of community where everyone is treated civilly and no one is allowed to preferentially break rules.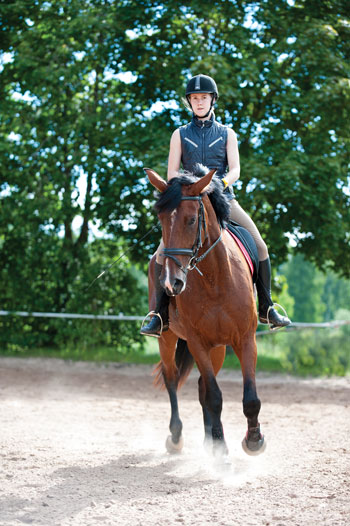 3. The roles of staff and management are clearly defined. This alleviates contradictory instructions from multiple sources. Moreover, there's a definite chain of command where one person—typically the barn manager—has the final say-so on important decisions regarding your horse's care.
4. Vets, good farriers and reputable clinicians make regular visits, which is usually a sign that barn staff and other boarders consult with professionals for their expertise.
5. A pro-horse philosophy permeates the barn's culture. Regardless of personal differences or petty disagreements, it's evident that everyone believes that each horse deserves proper care, a loving owner and humane treatment.
This article about boarding a horse appeared in the May 2020 issue of Horse Illustrated magazine. Click here to subscribe