Standardbreds are bred to race, but they have plenty of other options. A Standardbred can become successful in other disciplines.
The Standardbred breed traces its origins to a champion trotting horse born in the mid-1800s named Hambletonian 10.
Standardbreds are still used in harness racing today, but they excel in second careers off-the-track as trail, sport, and show horses.
Unlike Thoroughbreds, Standardbreds often have long racing careers and can continue racing up to the mandatory retirement age of 14.
One day in 1849, in the tiny hamlet of Sugar Loaf, N.Y., a very special colt was born. The great-grandson of an imported Thoroughbred stallion named Messenger, the colt so impressed William Rysdyk, the farm hand in charge of caring for him, that Ryskdyk used $125 of his meager earnings to buy both the colt and his dam from his boss. The colt's dam, known as the Charles Kent Mare, had the British breeds of Norfolk Trotter and Hackney in her pedigree.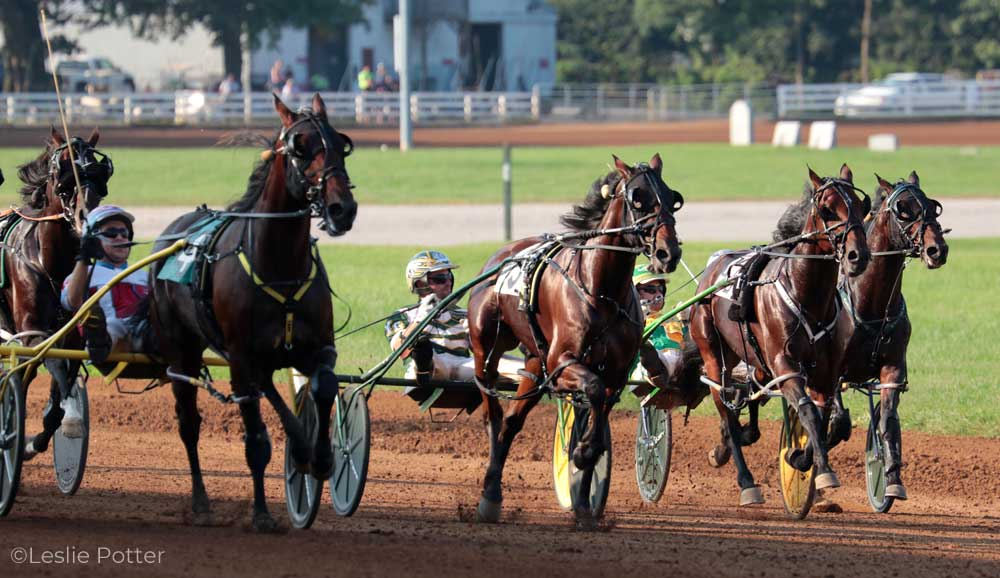 America had only been a country for 73 years, and was yet to fight the Civil War, but the sport of racing trotting and pacing horses had been a pastime for Easterners since Colonial times. Rsydyk had a sense that the colt would become a speed trotting horse, and showed him off as a six-month-old at the Orange County Fair in Goshen, N.Y.
The young horse had a downhill build with low withers with a high croup, which gave him an unusual look. He attracted a lot of attention, and at age 3, he was challenged to race his half-brother, Abdallah Chief.
The trotting match race was held at the Long Island Union Course in 1852, and Rsydyk's colt went on to beat his rival. This marked the beginning of the colt's career. His name would become Hambletonian 10.
Setting the Standard
Hambletonian 10 turned out be an outstanding trotter, and he was also proficient at passing his speed along to his foals. Although racing enthusiasts had been breeding Thoroughbreds, Morgans, Norfolk Trotters, Canadian Pacers and Hackneys together for decades to create trotting horses, Hambletonian's ability to pass his talents to his offspring garnered him the title of foundation sire of the Standardbred breed—so named because horses used for breeding were required to meet the standard of trotting or pacing a mile within a specified time limit. Virtually every registered Standardbred today goes back to Hambletonian 10.
The turn of the 20th century saw the Standardbred rise in popularity as harness racing drew large audiences around the country. Although the subsequent rise of the automobile lead to a downturn in the sport, the advent of pari-mutuel racing under lights in the 1940s helped draw more crowds, along with the creation of the mobile starting gate. As Thoroughbred racing became more popular, so did harness racing.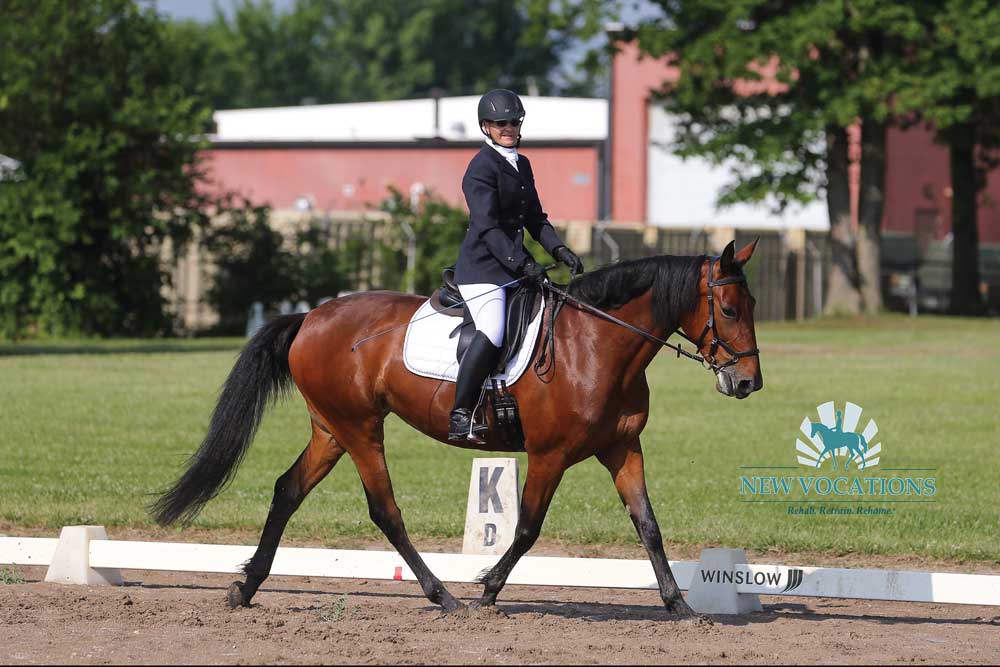 Today, harness racing is a thriving sport, with Standardbreds competing in trotting and pacing races around the world. Over the decades, distinct bloodlines have been developed for pacing horses and for trotting horses, and depending on a Standardbred's breeding, he will be trained to either pace or trot at speed.
Multi-Talented
Standardbreds are bred to race, but not every horse is successful at the sport. When they no longer have a future as a racehorse, they still have plenty of other options. Retired Standardbreds have gone on to become successful in jumping, dressage, eventing, driving, endurance, speed racking, roadster and western events.
The U.S. Trotting Association (USTA), the registry for Standardbreds in America, implemented the Standardbred Equine Program in 1996 to help promote the use of the breed in disciplines other than racing. The USTA has partnered with national equine discipline organizations to establish breed awards and recognition for people who use Standardbreds in non-racing activities.
Additionally, Standardbred Pleasure Horse Organizations (SPHOs) around the country promote the transition of former harness horses to pleasure and competitive riding and driving. SPHO members use their Standardbreds for drill teams, trail riding and other equine activities.
Bad behavior can be extremely dangerous when a horse has a sulky and driver in tow. This is why Standardbreds are bred to be quiet and easygoing and are handled from a young age.
An important reason for the Standardbred's often successful transition from a racehorse to a show or pleasure horse is the breed's disposition. Good temperaments are a must in this breed because of the type of racing they do. Bad behavior can be extremely dangerous when a horse has a sulky and driver in tow. This is why Standardbreds are bred to be quiet and easygoing and are handled from a young age. Adopters of retired Standardbreds are often pleasantly surprised at how well these horses take to being ridden.
Although they have been bred to race for more than 150 years, Standardbreds are more than good racehorses. Just ask the many owners of successful dressage, jumping, driving, endurance, trail and show horses that once raced in harness.
Richest Retirement
Imagine a horse still racing at the age of 14. While this is unheard of in Thoroughbred racing, it actually just happened in the world of Standardbreds. A bay pacer named Foiled Again finished his last race on New Year's Eve 2018, becoming the richest Standardbred in history.
Foiled Again, who is owned by Burke Racing Stable, Weaver Bruscemi LLC and JJK Stables, was born in Englishtown, N.J. in 2004, and began racing as a 2-year-old. By the time the gelding ran his last race at The Meadows in Washington, Pa., he had completed 331 races, winning 109 of them.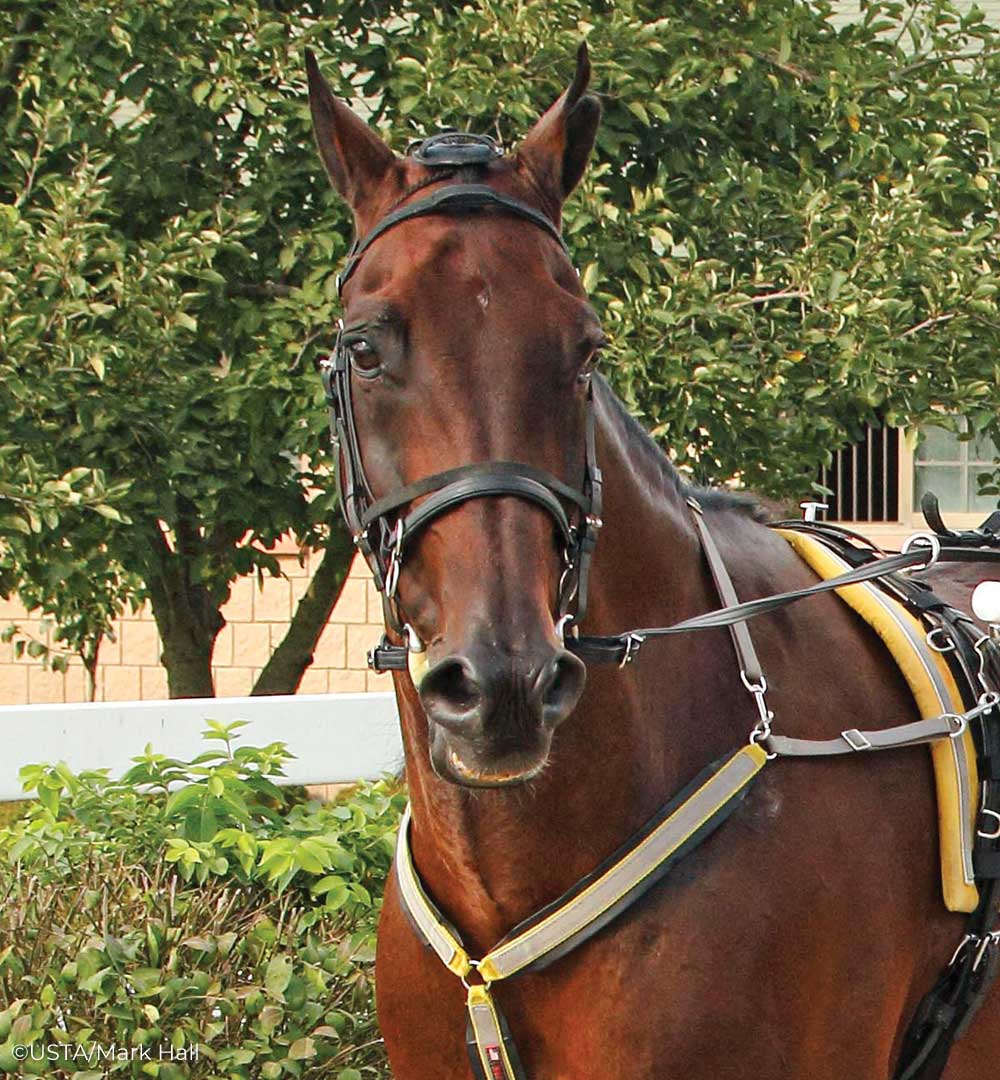 Foiled Again has also become a celebrity and helps promote the sport of harness racing. Last year, his fame garnered him the Stan Bergstein/Proximity Award from the U.S. Harness Writers Association—one of the sport's most prestigious awards. He also became immortalized as a Breyer horse last year.
Although Foiled Again—whose barn name is Gremlin—is the richest Standardbred to ever race, he is less than 15 hands and has a chunk missing from his left ear. He's been described as lazy when it comes to training, but turns on the energy when it's time to race.
Even though Foiled Again loves to compete, his age has dictated his retirement: the U.S. Trotting Association doesn't allow horses older than 14 to race. But he won't be spending all of his time lounging around the pasture now that his career is over; his owners plan to book him for promotional appearances around the country.
Standardbred Fast Facts
Height: 14.2-16.3 hands
Colors: Bay, chestnut, black, gray, roan
Appearance: Well-muscled sloping shoulders; deep, flat hindquarters; high croup; well-defined withers; muscular, slightly arched neck; refined head with a straight or convex profile.
Registry: United States Trotting Association, ustrotting.com
---
This article originally appeared in the April 2019 issue of Horse Illustrated magazine. Click here to subscribe!