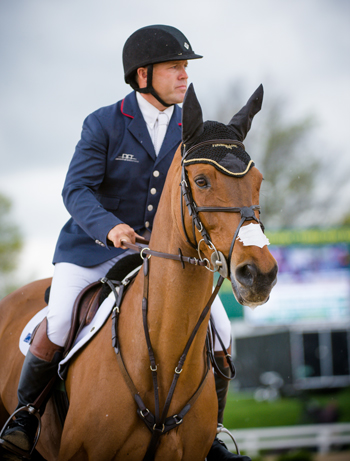 Breyer Model Horses, celebrating the brand's 70th anniversary this year, invites families and collectors of all ages to the 31st annual BreyerFest celebration at the Kentucky Horse Park in Lexington, July 10-12, 2020. This year's BreyerFest 2020 Celtic Fling-themed celebration will highlight the beautiful horse breeds native to the British Isles and Ireland alongside other special guests.
2019's 30th Anniversary event sold out, hosting an audience of more than 30,000 visitors over the course of the three-day weekend; Breyer anticipates comparable attendance for this year's event, which encourages guests of all ages to meet the real horses that inspired their favorite Breyer models. This fun festival offers hands-on activities, educational experiences, live equine entertainment, and thousands of model horses.
BreyerFest 2020 Celtic Fling
For this year's Celtic Fling, BreyerFest celebrates three-day eventing superstar Ballynoe Castle RM, a 2000 Irish Sport Horse owned by Carl and Cassie Segal and ridden and trained by Buck Davidson. This champion horse is the United States Eventing Association's highest scoring Horse of all time and was retired in top shape in 2017 at the Rolex Kentucky Three-Day Event. All Three-Day Ticket holders will receive their very own model of this amazing horse, which has been created on Susan Calton Sifton's show jumping Warmblood mold. This is the first time a BreyerFest Celebration Horse model has been created on this mold.
Joining Ballynoe Castle RM at this year's event will be "The Gangsters"—Tony Da Pony and Bugsy Maloney—a pair of adorable pinto driving ponies; Avatar's Jazzman, a champion eventing Morgan; the beautiful Hawkes Ranch hitch Clydesdales; and the amazing Tempel Lipizzans. Follow along on the BreyerFest Blog on www.breyerhorses.com to learn more about BreyerFest guest horses and performers in the coming months!
BreyerFest's Celtic Fling will come to life with this year's special guests–dancers from the Lexington-based Bluegrass Ceili Academy, pipe and drum tunes performed by The Freestylers of Piping, highland games athletes demonstrating feats of strength and skill, skilled mounted archers presented by Bluegrass Horse Archers, and an incredible arms and armor presentation (including a real trebuchet) from the Knights of Valour.
This year's evening Celebration of Horses performances on Friday and Saturday at 6:30 p.m. will be produced by the amazing Sylvia Zerbini and include more than half a dozen equine entertainers in a fast-paced show at the Alltech Arena. This performance is produced with full theatrical lighting and music and can only be seen at BreyerFest. Doors open at 5 p.m., so take advantage of the free photo booth on the concourse to capture your fun BreyerFest memories! Tickets to this show are included with three-day ticket packages, but single-day ticket holders may upgrade their tickets to include this performance.
In addition to the incredible live equestrian performances, BreyerFest also features pony rides, a petting zoo, a 55-booth retail trade fair, three different Breyer superstores where guests can purchase models created specifically for the event, a craft tent where guests can paint their very own Breyer Stablemates-scale model for free, circus performers, three dozen different workshops, free seminars and films, the Big Dig dino dig, some of the largest model horse shows in the country, and a newly expanded Hobby Center where guests can sit and chat with model horse hobby artists and sculptors. BreyerFest three-day ticket holders also have access to many of the Kentucky Horse Park's attractions, including the American Saddlebred Museum, the International Museum of the Horse, the Breeds Barn, and the historic Big Barn.
Tickets are on sale now at www.BreyerHorses.com or call 800-413-3348. Early bird pricing is available through April 15, 2020.
About Breyer
Breyer has been one of America's most iconic toy brands, dedicated to the creation of authentic and realistic model horses for play and collecting. Its models of horses hailing from the British Isles, like Queen Elizabeth II's Carltonlima Emma, the beautiful Shire horse, and the stunning Gypsy Vanner, have inspired children of all ages to love horses. Breyer is a division of Reeves International, a family-owned toy manufacturer and distributor based in Pequannock, NJ. Visit www.BreyerHorses.com. For more information, contact Jaime Potkalesky at jpotkalesky@reevesintl.com or (973) 694-5006, ext 191.
Further Reading