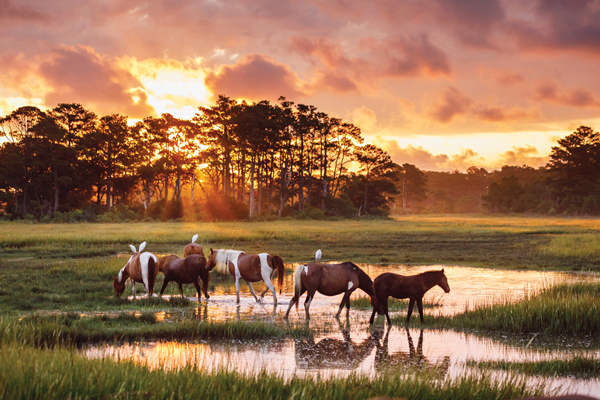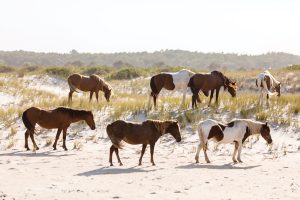 In recent years, I have taken several trips to photograph wild horses. These trips have taken me west, where horses roam free and cowboys and cowgirls still ride the range. But last year, I wanted to do something different and head east to a place I've only visited in the pages of a favorite childhood book: Misty of Chincoteague. When most of us think of wild horses, we think of the American West, with its iconic herds of Mustangs. But wild horses and ponies can be found all across the U.S., including the coastlines of Virginia and Maryland on Chincoteague and Assateague Islands.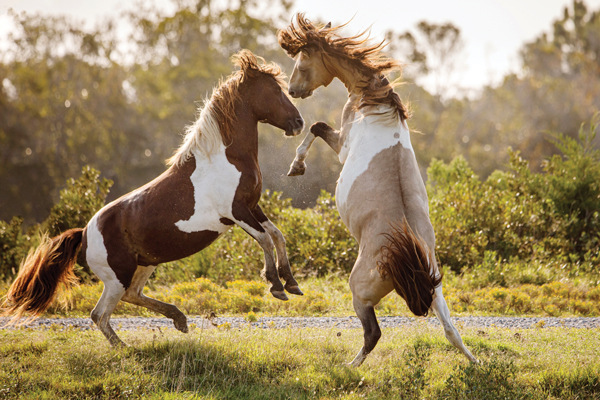 These wild horses are believed to have been on a galleon ship, bound for America from Spain. The ship wrecked in a storm, and the horses were able to swim to safety to the shores of Chincoteague and Assateague Islands, where they learned to survive on their own. A recent discovery of a shipwreck off of Assateague Island supports this theory.
While they are proportioned like horses, people most often refer to them as ponies due to their small stature, caused by a less-than-ideal diet of salt marsh plants and brush.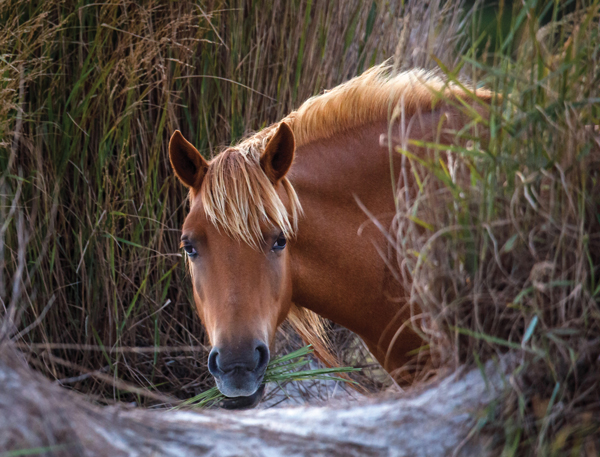 Seeing the ponies of Chincoteague and Assateague with my own eyes was a childhood dream come true. Getting to photograph them and come home with memories in the form of photographs was an unforgettable experience.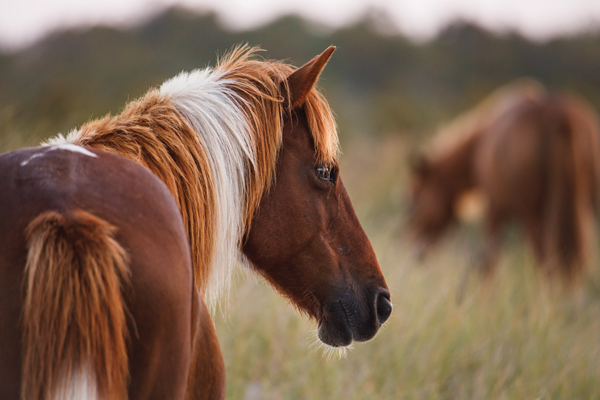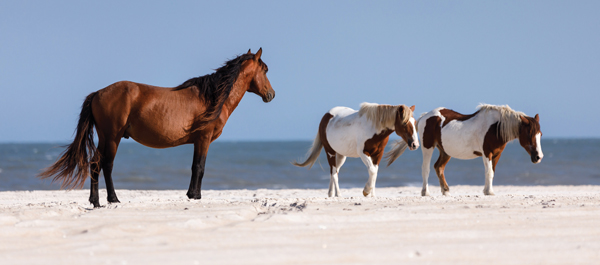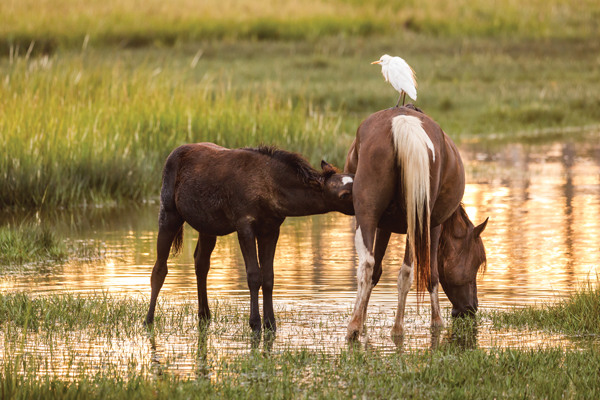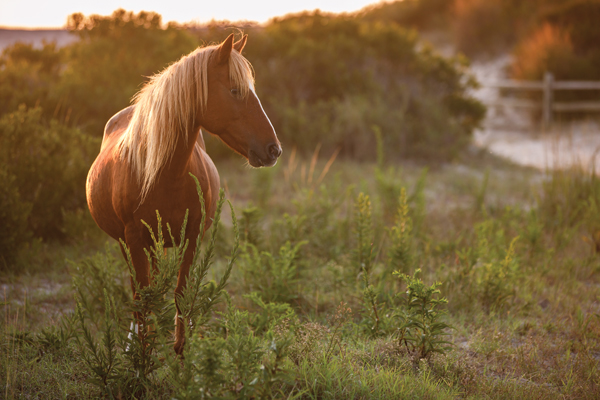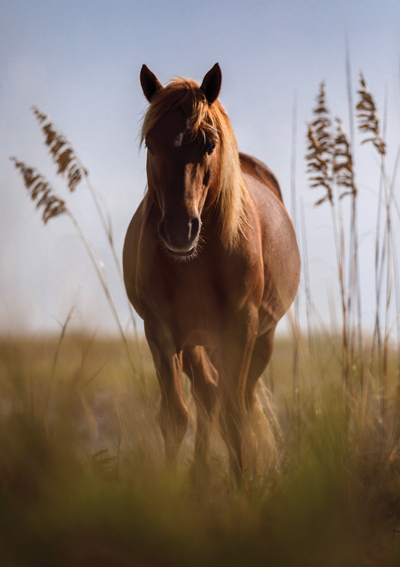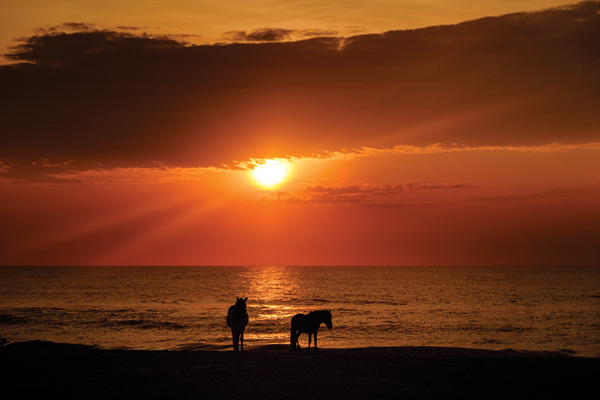 Managing The Ponies on Chincoteague and Assateague Islands
There are actually two herds on Assateague Island, which are genetically identical. The major difference between the herds is in how they are managed. A fence on the Maryland/Virginia border keeps the herds separated.
The Virginia herd is managed by the Chincoteague Volunteer Fire Department, who organize a yearly pony penning event. Some of the ponies are rounded up, driven across the channel on to Chincoteague Island, and auctioned off to raise money for the continued care of the herd, whose numbers are kept at around 150.
The Maryland herd is managed by the National Park Service. They use birth control to manage the herd size, which is kept at around 90.

This photo portfolio about the Chincoteague Ponies appeared in the July 2020 issue of Horse Illustrated magazine. Click here to subscribe!