It's officially camp-planning season! Do you plan to return to horse camp this summer? If you've never gone, maybe it's something you've always dreamed about. After all, what could be better than riding all day and making new friends? Here is a list of tips so you'll know what it takes to make it happen on how to choose the right horse camp for the summer
Choosing a Camp
Assuming you want your camp experience to be centered around horses and riding, this is a good place to focus your camp search. Look for a camp that is a good fit for your riding level and the amount of time you want to spend in the saddle.
Some camps only offer basic trail riding or introductory riding experiences. Others might specialize in beginner-friendly lessons. If you want more advanced instruction in a specific type of riding, like barrel racing or jumping, for example, check around for camps that offer opportunities for more experienced riders. Ask about the instructors' backgrounds: Are they certified by any riding sport or equestrian group, or the Certified Horsemanship Association? Find out how long the horses have been with a particular camp if you want seasoned, experienced mounts.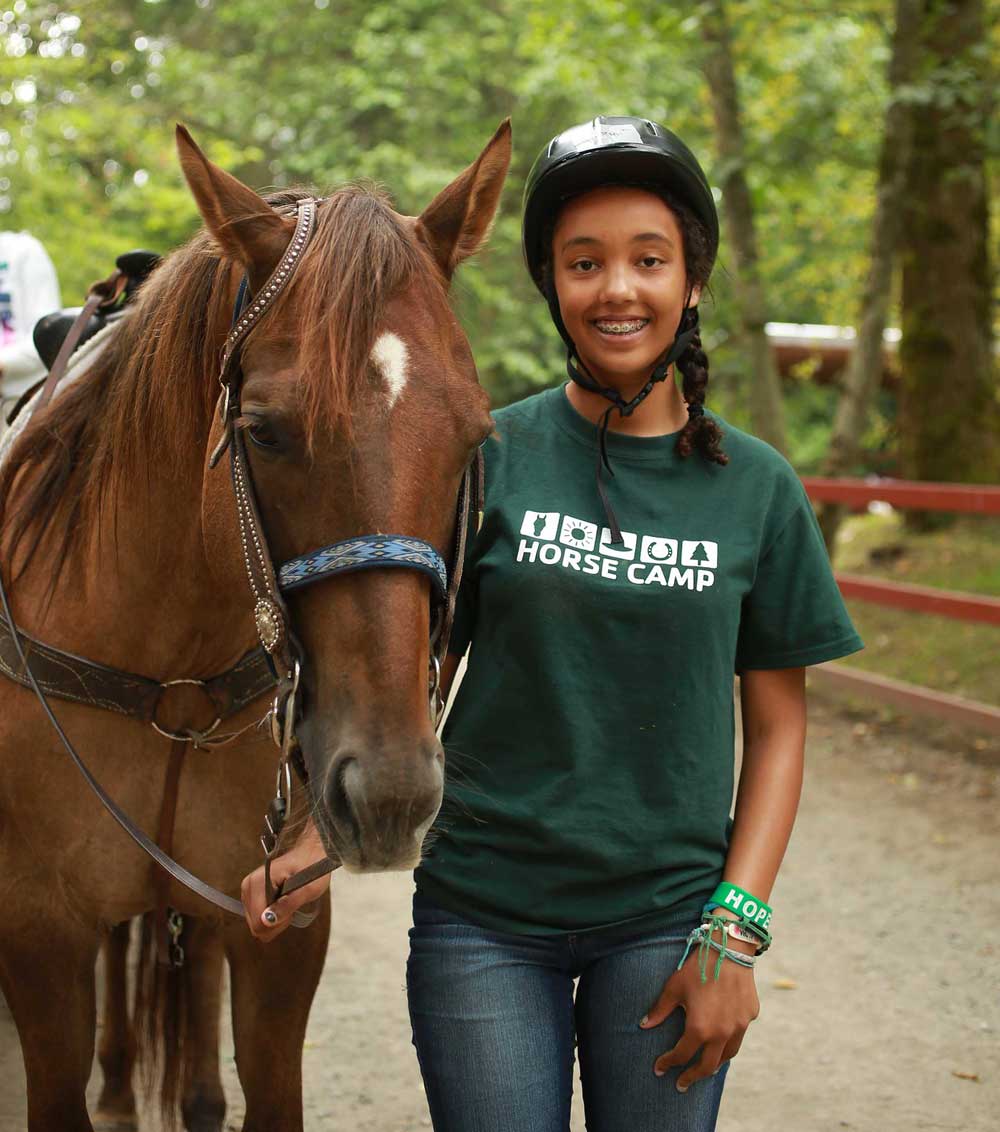 If you want to balance your riding with other activities, like arts and crafts or swimming, add those to your search list.
Have your parents check that your camp is accredited by the American Camp Association, which means the camp meets over 300 standards to keep campers and staff safe, healthy and happy. You can also ask friends at the barn for their camp recommendations, look at camp ads in Young Rider, or search online.
When to Enroll
Popular camps and in-demand dates fill up fast. If you want a particular week or riding activities, you may have to enroll as early as January. There will often be "early bird" discounts through the month of February.
In the spring, many camps hold open house events. If you and your parents have a chance to visit in person, you can see if the camp feels like a good fit and know what to expect when you get there.
Get the Most out of Camp
Try to be open about learning new horsemanship skills. Riding with new instructors and having the chance to ride different horses can teach you a lot.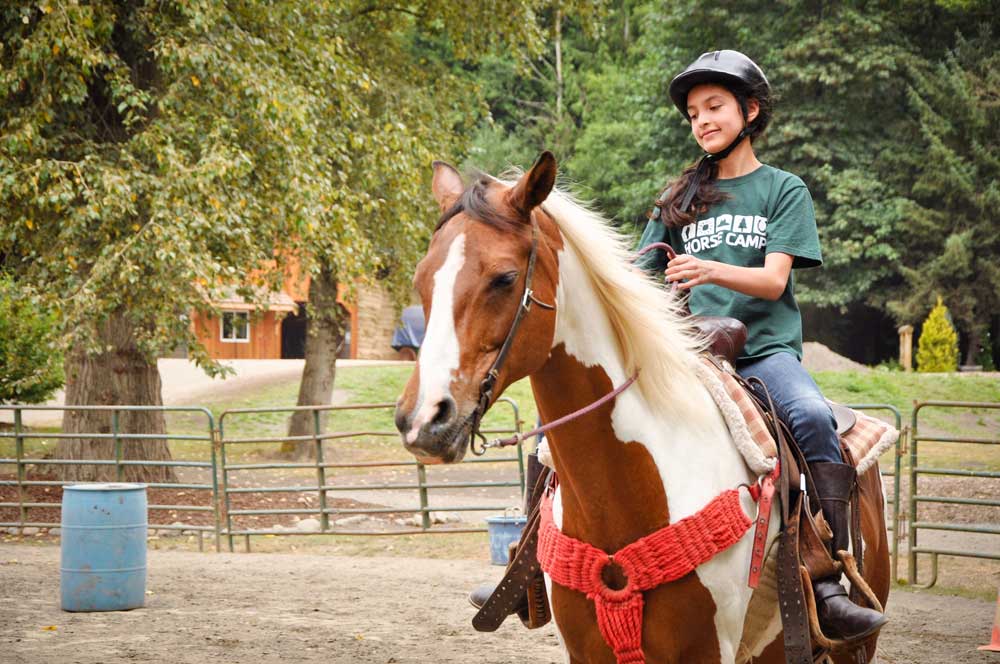 Camp is also a great place to explore all kinds of riding activities. For example, if you ride eventing, maybe you'll learn how to ride hunters and jump a course more smoothly than ever before! Or perhaps you can add vaulting to your skill set—gymnastics on horseback is tons of fun and helps with balance and confidence.
Camp is also about meeting new friends. Even if you're super shy, just smile and say hi to everyone, and you're sure to make lots of new friends! Exchange addresses or emails and stay in touch with your new pen pals so you can talk about all your horsey news during the school year.
What to Pack for Horse Camp
Camps usually supply a detailed packing list, but here are some tips from our camp pros.
All of our experts recommend leaving cell phones and tablets behind. There will be land lines at camp in case of any emergency, and you can get a better experience by focusing on the horses and your new friends without digital distractions.
Boots that fit well are a must-have. Break in new riding boots before camp so that you won't get blisters. Pack extra socks so you always have a dry pair to keep feet comfy.
It's also a good idea to bring your own helmet. Most camps provide helmets, but you'll stay safe and comfortable with one that you know fits you perfectly.
Take long-sleeve shirts to ride in so that you don't get burned (even with sunscreen!) while spending long summer days outside. Also pack layers for those chilly mornings or cool evenings around the campfire.
Now you're ready to head out to the perfect camp and make lifelong friends and memories!
Special thanks to the following for help with this article: Forrestel Farm Riding Camp (forrestel.com), Valley View Ranch (valleyviewranch.com), Certified Horsemanship Association (cha.horse), and Camp Friendship (campfriendship.com).
---
This article originally appeared in the March/April 2019 issue of Young Rider magazine. Click here to subscribe!