Equestrians are a beautiful kaleidoscope of ages, shapes, sizes and ethnicities. But the rich diversity of our community is not always represented by equestrian clothing that's available to riders—or the models representing those items in photos and ads.
Horsewoman Shelly Watts noticed this gap in the equestrian clothing market and decided to do something about it. That's how rider clothing line
Muirneen
was launched.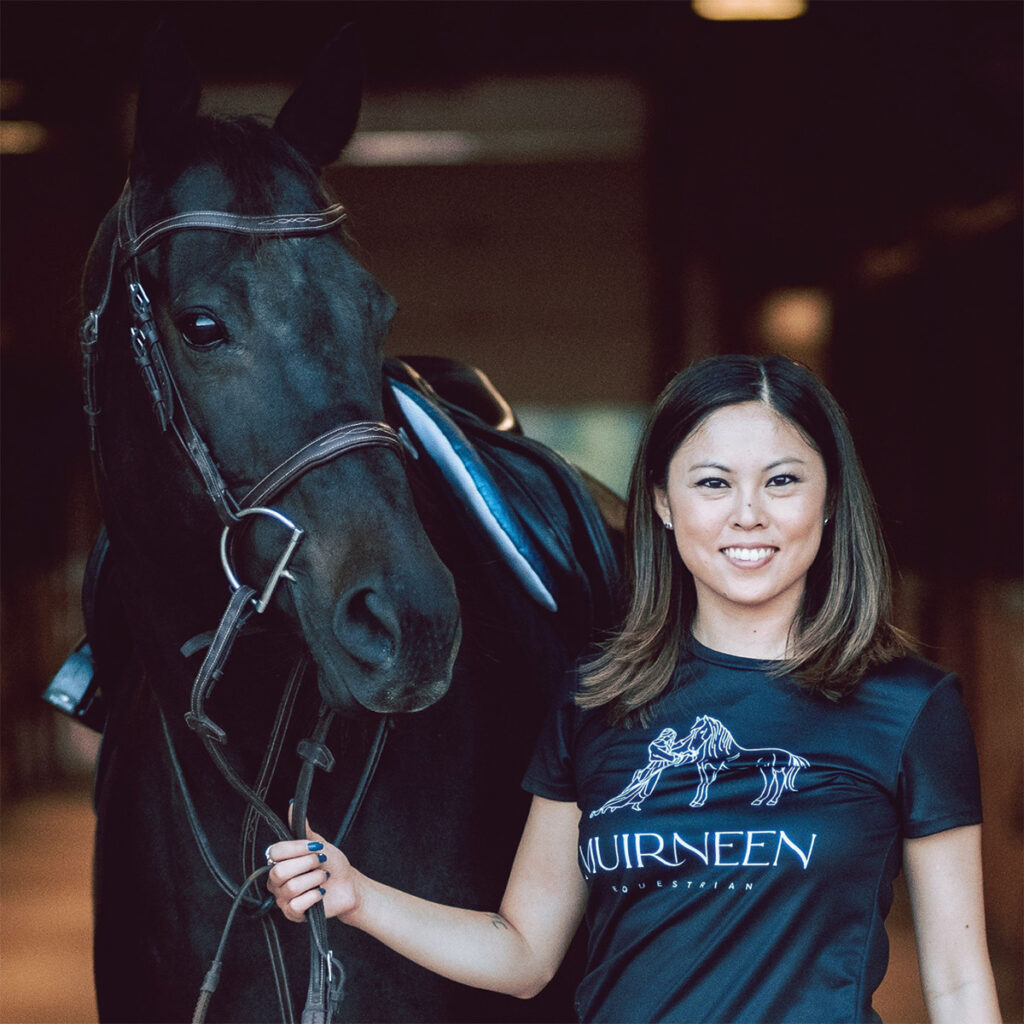 Horsey Background
Watts has been riding since she was a preteen, but didn't truly connect with horses deeply until her daughter JoJo turned 8 and started asking to ride. The two now ride together, and Watts says the time spent caring for the horses before and after lessons is what drew her to love them.
"I felt it was a much better way of learning and connecting with the horse," she says. "[Together] my daughter and I fell head over heels for the sport."
Business Inspiration
Watts is the development director for Detroit Horse Power, a non-profit that teaches Detroit, Mich., students how to ride horses.
As she became more involved in the horse world, Watts, who is Taiwanese, noticed a lack of diversity, particularly when it came to models and clothing shown in magazine and advertisement images.
"I didn't feel like there was anything that represented us," says Watts.
That was the spark she needed to create Muirneen Equestrian, named after her off-track Thoroughbred with the same name.
"I started Muirneen Equestrian to really showcase more of that diversity, whether it's the everyday rider, the hobbyist, or even your more experienced Olympic-level equestrian," says Watts. "I created a line that really spoke to me about diversity, as well as making sure that the clothing was ethical and created in the United States, creating living-wage jobs—which isn't easy. What I really wanted to do is create something that reflected my values."
Watts launched her diverse equestrian clothing line in October 2021. Although she doesn't have a fashion background, she has a keen sense of what works for her preferences and the market. Her experience owning a small business for many years helped Watts launch this new venture.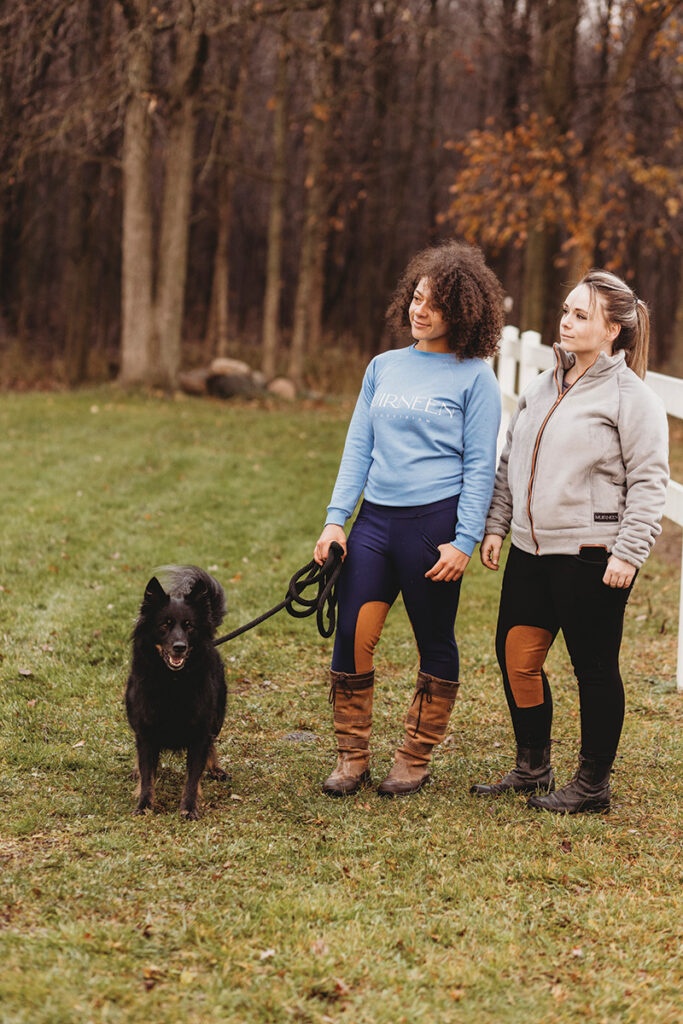 Challenge Accepted
Creating clothing in the United States has proven to be much more difficult than Watts had ever imagined.
"Many companies employ labor from overseas, and it's a lot cheaper," she says. "It's a lot more accessible, whereas here, that's just not the case, so it increases the cost quite a bit. But I thought it was worth it to make them handmade in the USA, and make sure I was contributing to living-wage shops. For me, that was a non-negotiable."
Watts wanted to have the photos associated with her products representative of a greater population.
"I knew that if I had control over what types of images I put out into the equestrian world, that I could make it more diverse and reflective of the beautiful diversity that exists within the equestrian community, but maybe it's not highlighted as often," says Watts.
She says Muirneen is often approached by customers wanting custom clothing for schooling programs that reflects their students, or by clients who appreciate the company's ethics and values.
"I think one of the best ways we live out our values is by showing young equestrians that are coming to our site that there are companies that care about diversity—not just race and background, but also plus sizes, too," says Watts. "We're working to create clothing that makes everyone feel comfortable, not just a certain subset of the population."
The response to Muirneen Equestrian has been incredibly positive, from schooling programs to high-level athletes. The company has been named the official apparel sponsor for the USA Pentathlon team through the 2024 Paris Olympics.
Looking Ahead
Watts wanted to start her business small and sustainably, creating the best footprint possible and with a solid foundation before expanding to new lines. With some initial success under her belt, she is looking forward to expanding her product offerings.
"When people come to me for custom apparel, it's kind of my testing ground," says Watts. "Do I want to mass produce this? Or is this more suited for custom apparel?"
When asked what advice she'd give to someone wanting to launch a company in the horse world, she emphasizes the need for living out your values as the key to achieving your goals.
"It's not glamorous," says Watts. "It's a lot of hard work, a lot of sleepless nights, and it must be driven by your passion. You need consistency in your drive. You do this day in and day out. Success doesn't happen overnight, it's something you have to work at. The more your values and passions show through your company, the more it will resonate with people. People are seeking authenticity and genuineness, and you need that for your company to be successful."
This article about equestrian clothing originally appeared in the July 2022 issue of Horse Illustrated magazine. Click here to subscribe!