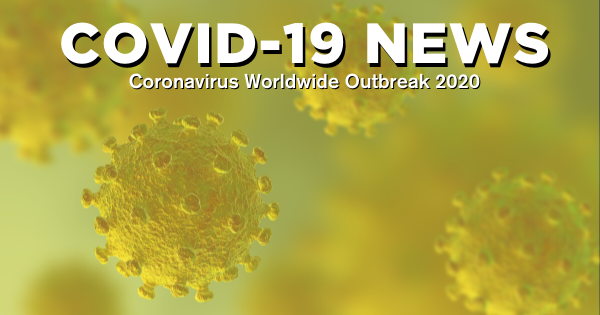 Click here for a List of Affected Events/Statements from Horse Organizations
The horse industry has felt the impact of the coronavirus (COVID-19) as cases of the highly contagious-to-humans disease mount. Many have cancelled events, while other industry groups have been pondering how to respond to the highly contagious disease. And at least one organization intends to keep its events schedule intact.
In December, the first few cases of COVID-19 appeared in Wuhan, China. By January, cases of the virus were reported in the U.S., according to the U.S. Centers for Disease Control and Prevention (CDC). Later that month, incidence of the disease had been recorded in Japan, England, Germany and Italy. On March 11, the World Health Organization (WHO) declared COVID-19 a pandemic.
As of March 13, 1,636 people in the U.S. have tested positive for COVID-19, and at least 41 people have died, according to the CDC, although these numbers are rapidly changing.
In response to the rise in U.S. cases, several athletic associations—including Major League Baseball (MBL), the National Basketball League (NBA), and the Professional Golfers Association (PGA)—have either canceled or postponed events that draw large crowds. The National Collegiate Athletic Association (NCAA) has canceled its March Madness basketball tournament altogether.
The Horse Industry Reacts to Coronavirus
On March 9, the American Quarter Horse Association became the first horse industry organization to cancel a high-profile industry event due to coronavirus when it announced that it had canceled its 2020 AQHA Convention due to Coronavirus concerns. The event was slated to take place March 13 through March 16 in Las Vegas, Nev.
"We've made the difficult decision to cancel this year's convention based on the latest reports concerning the coronavirus," said Craig Huffhines, AQHA Executive Vice President. "We are deeply concerned for the health and safety of the convention's registrants from around the world and AQHA staff who must travel to Las Vegas for the event."
Then on March 13, the AQHA Executive Committee announced that the organization would not reschedule the Convention in 2020, but would cancel the event altogether until the 2021 AQHA Convention, which is scheduled for February 25 through March 1, 2021 in San Antonio, Texas.
The Nutrena AQHA Level 1 Championships are proceeding as scheduled. AQHA staff members are monitoring the Centers for Diseases Control and Prevention (CDC) and local health districts' reported information regarding coronavirus cases and following guidelines and recommendations from these agencies for each event.
"We encourage AQHA members to use necessary precautions as recommended by the CDC to prevent the spread of respiratory diseases," said the statement from the Executive Committee and AQHA leadership. "AQHA will communicate any modifications to upcoming events as soon as decisions are made by the AQHA."
The statement from the group's Executive Committee also said that the decision to cancel or host any local AQHA-sanctioned local events is left to specific teams that manage those shows.
"AQHA encourages those management teams to have a plan in place and to stay in close contact with local health authorities, similar to how the Association is handling the AQHA championship shows," the statement said.
Meanwhile, U.S. Equestrian Federation (USEF) announced that is closely monitoring the information regarding the Coronavirus (COVID-19) outbreak.
"We have received outreach from many of our members expressing concern surrounding the rapidly developing spread of the coronavirus across the country and the varying restrictions implemented by state governments, as well as their application to the operation of competitions," said Carly Weilminster, USEF's Director of Public Relations and Communications.
Then on March 13, USEF, the International Equestrian Federation (FEI), and Las Vegas Events announced that the 2020 FEI World Cup Finals slated for April 15 through April 19 in Las Vegas, was canceled.
Also on March 13, U.S. Equestrian President Murray S. Kessler and Chief Executive Officer Bill Moroney issued a joint letter suspending all USEF-owned events, selection trials, training camps, clinics, and activities will be suspended for the next 30 days, beginning on March 16.
Additionally, USEF strongly recommends that competition organizers suspend all USEF-licensed competitions across the country for the next 30 days and that equestrians do not compete for the next 30 days, the letter said.
For competitions that do run, there will be no accumulation of points, scores, money won, qualifications, or rankings toward any USEF awards programs, USEF owned event, or selection to a U.S. team during this 30-day time period, including for USEF National Championships.
"If you choose to compete, USEF recommends that you take immediate steps to limit your exposure and create social distancing," the letter said.
Meanwhile, some organizations and venues will conduct events without live spectators being present, including horse racing at Turfway Park, however preparations for the Kentucky Derby are still going forward, said Churchill Downs Incorporated Publicity Manager Kevin Kerstein in a written statement.
"With the event still seven weeks away, a decision will be made closer to that date, with respect to postponing the event until later in the year, using the most recent information while working with and seeking guidance from public health experts and authorities," the statement said.
Despite the cancellations and postponements, Billy Smith, Executive Director for the American Paint Horse Association (APHA), said that the organization has no plans to cancel events produced by APHA directly, including the APHA Youth World Championship show in late June.
"APHA has no intention of canceling any event at this time," Smith said. "We have not yet bought into the hysteria."
Meanwhile, other APHA-approved shows (besides the World and National shows) are produced by independent show managers, and they will dictate any changes that occur with those events due to COVID-19, said Jessica Hein, Senior Director of Member Care and Publications for AHPA.
Exactly how long the Coronavirus represents a public health challenge is uncertain, said the CDC. Until COVID-19 concerns have passed, decisions to cancel, postpone or limit spectators to horse industry events is likely to continue on a case-by-case basis. For general information about the coronavirus and its spread, visit the CDC website at www.cdc.gov.
For information about affected horse industry events, visit the official event website or follow Horse Illustrated's coverage at www.horseillustrated.com/tag/coronavirus.
Updated List of Affected Events