Friday morning in Kentucky started out with a downpour followed by cold, howling winds. Not exactly the ideal conditions for dressage—but that didn't stop a new top three from beating all of yesterday's dressage scores. With dressage now complete, horses and riders will move on to cross-country on Saturday and stadium jumping on Sunday during this year's 2019 Land Rover Kentucky Three-Day Event.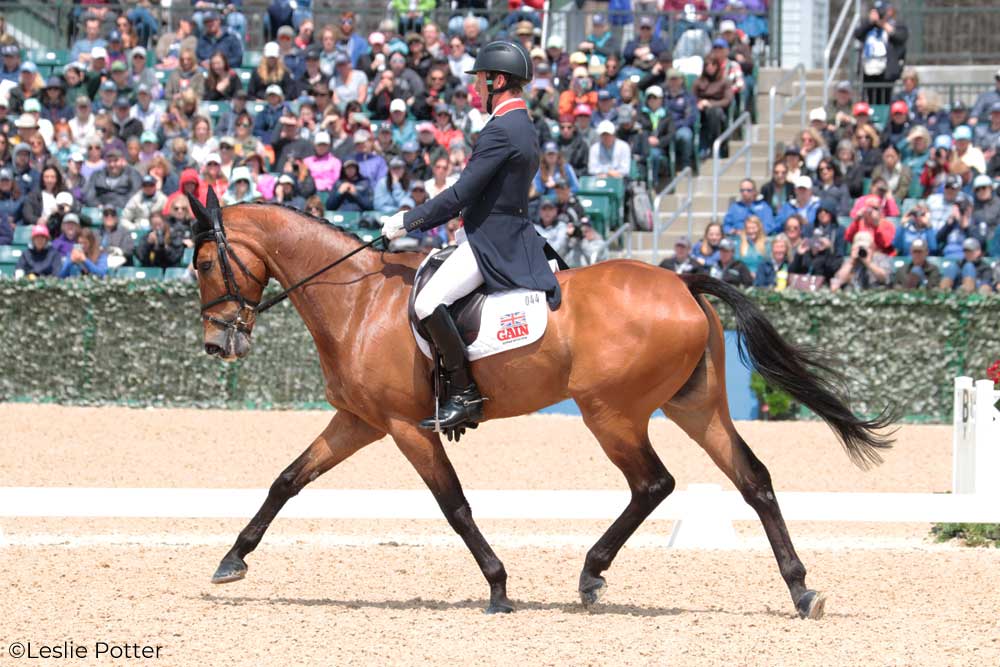 Under the second year of title sponsor Land Rover and the first year under the FEI's new scoring system (changing from a four-star to a five-star), the Kentucky Three-Day Event has had changes to its title, although the event retains all of the same excitement and fan-friendly entertainment.
Oliver Townend of Great Britain and the Irish Sport Horse gelding Cooley Master Class won last year's event, so it was no surprise when they laid down an excellent test and sailed into the lead by a full three points with a score of 24.1 during their dressage test at the 2019 Land Rover Kentucky Three-Day Event.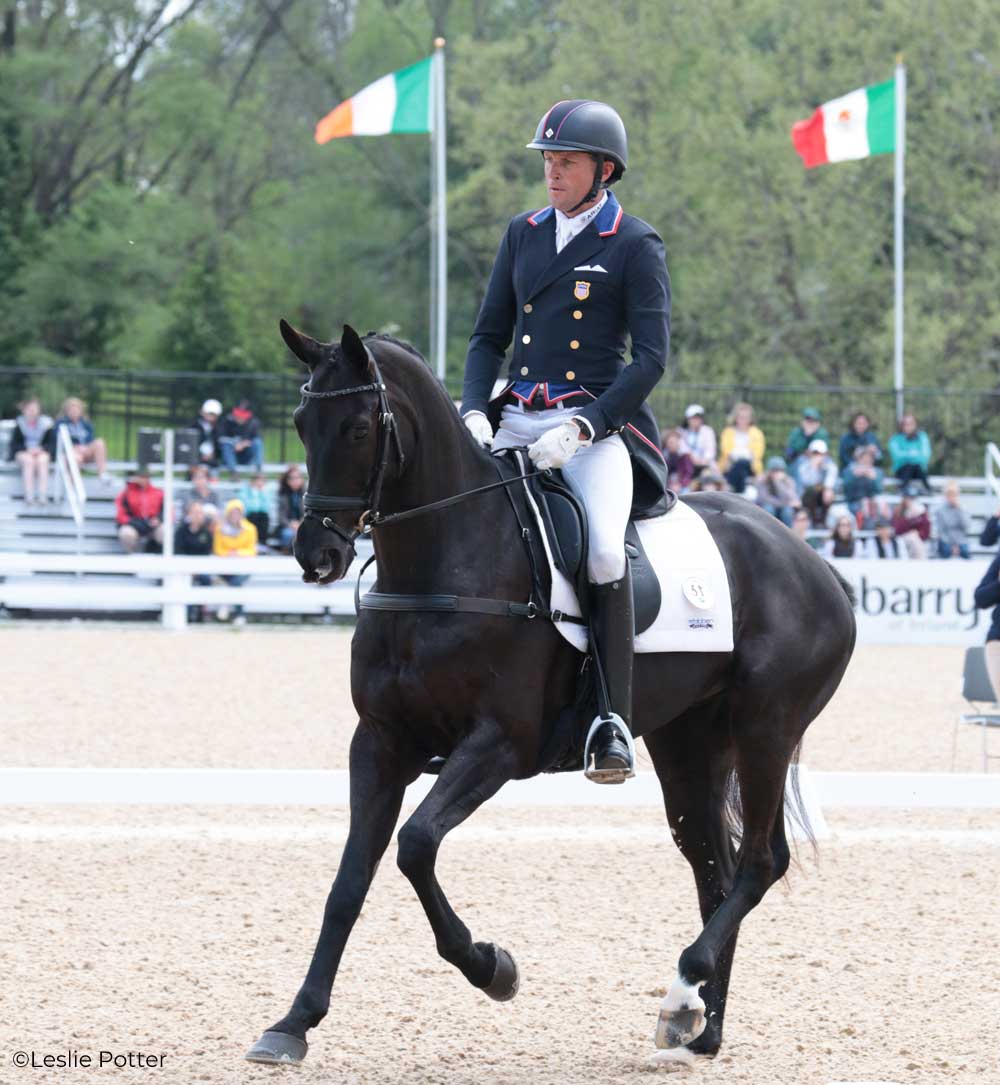 "I wouldn't have wanted it any hotter—he literally went to sleep on me in there," said Townend. "He woke up by flowers in the corner though! But he was very relaxed and did a very good test."
In second place after dressage is fellow Brit Piggy French, recent winner of team gold at the 2018 World Equestrian Games in Tryon, N.C. French took the worst of the beating from the ice-cold winds in the morning, but Irish Sport Horse gelding Quarrycrest Echo didn't appear bothered and put in a responsive and accurate dressage test for a score of 27.1 at the 2019 Land Rover Kentucky Three-Day Event.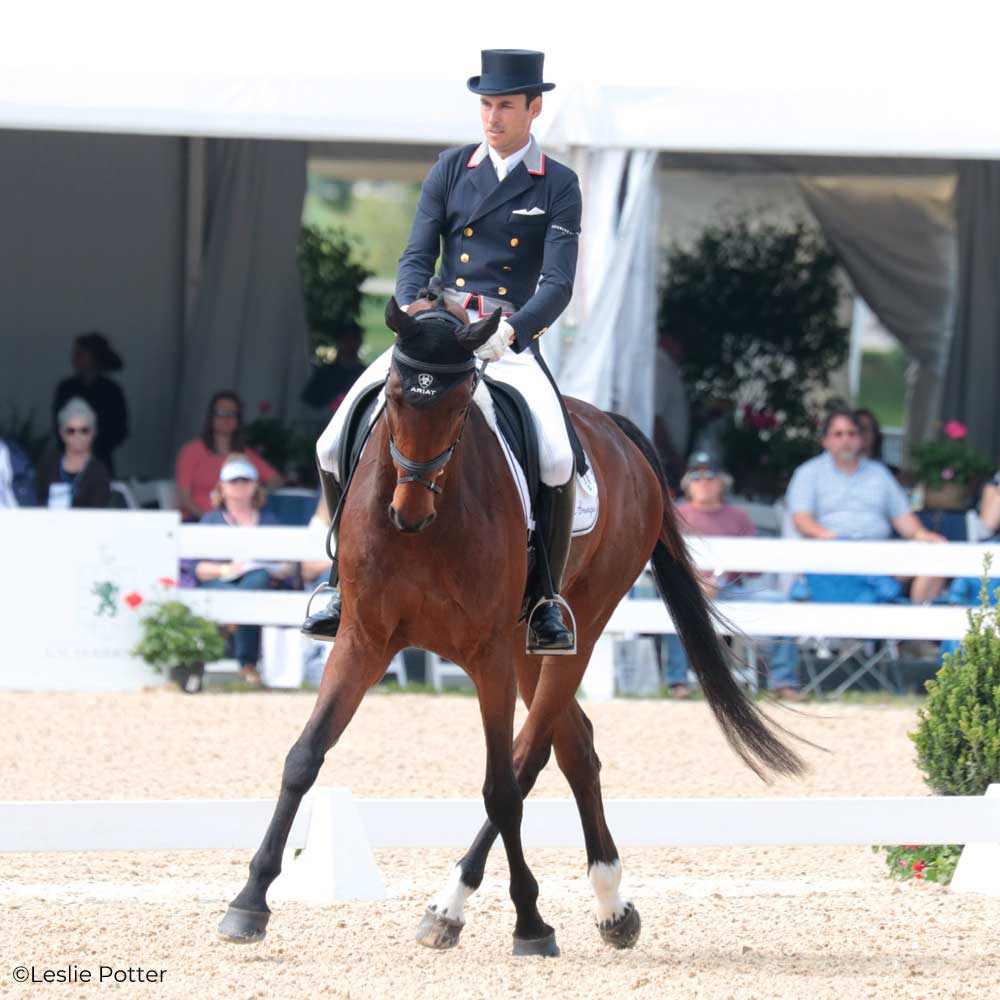 "Normally I only give him 20 minutes to warm up to keep him a bit fresher," said French. "But he came out tighter and spooky today, so I was proud of him that he did his best work of the morning in the [competition] arena. I was delighted with that."
Riding later in the afternoon when the sun finally began to warm things up, Boyd Martin wowed the crowd on the jet-black Trakehner gelding Tsetserleg, becoming the highest-placed U.S. pair after dressage with a score of 27.9 for third place at the 2019 Land Rover Kentucky Three-Day Event.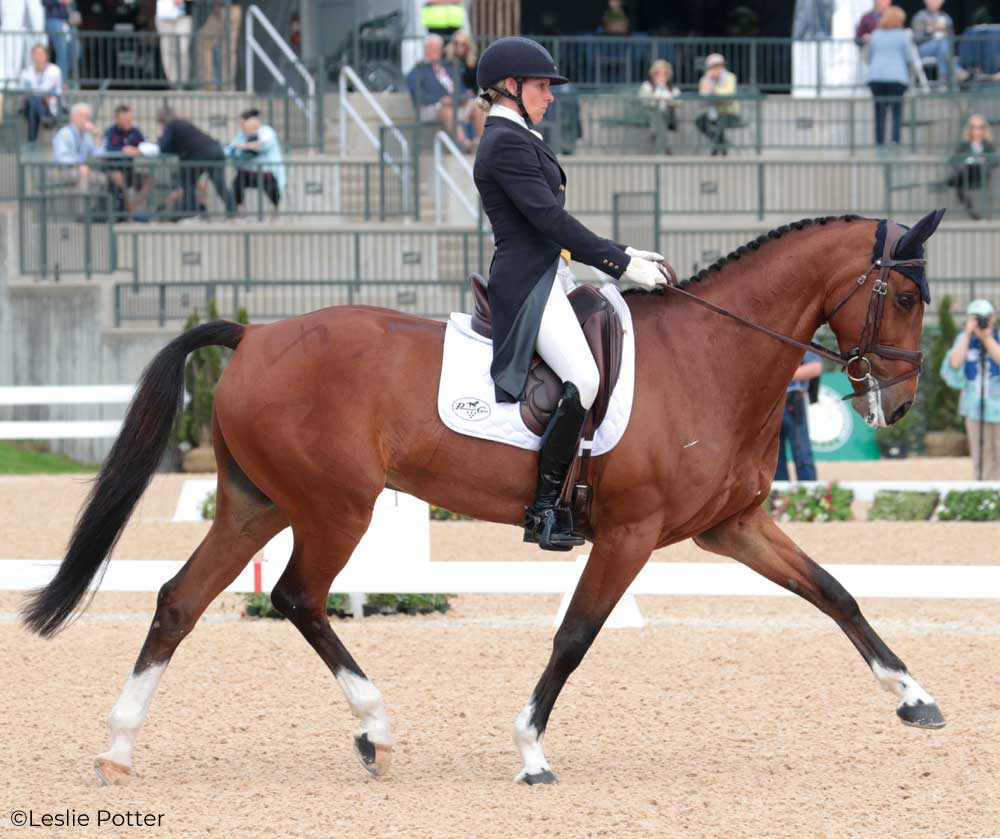 "Dressage is a frustrating sport—you always look back and think it could have been better," said Martin. "This year he's a bit more seasoned and confirmed at this level. He's a bit of a quirky horse with what sort of warmup he likes; I train him differently than the other horses I have. But it's wonderful having a horse that tries his guts out for you."
Looking toward Derek DiGrazia's cross-country course design tomorrow, the riders have already moved on from their dressage mindset.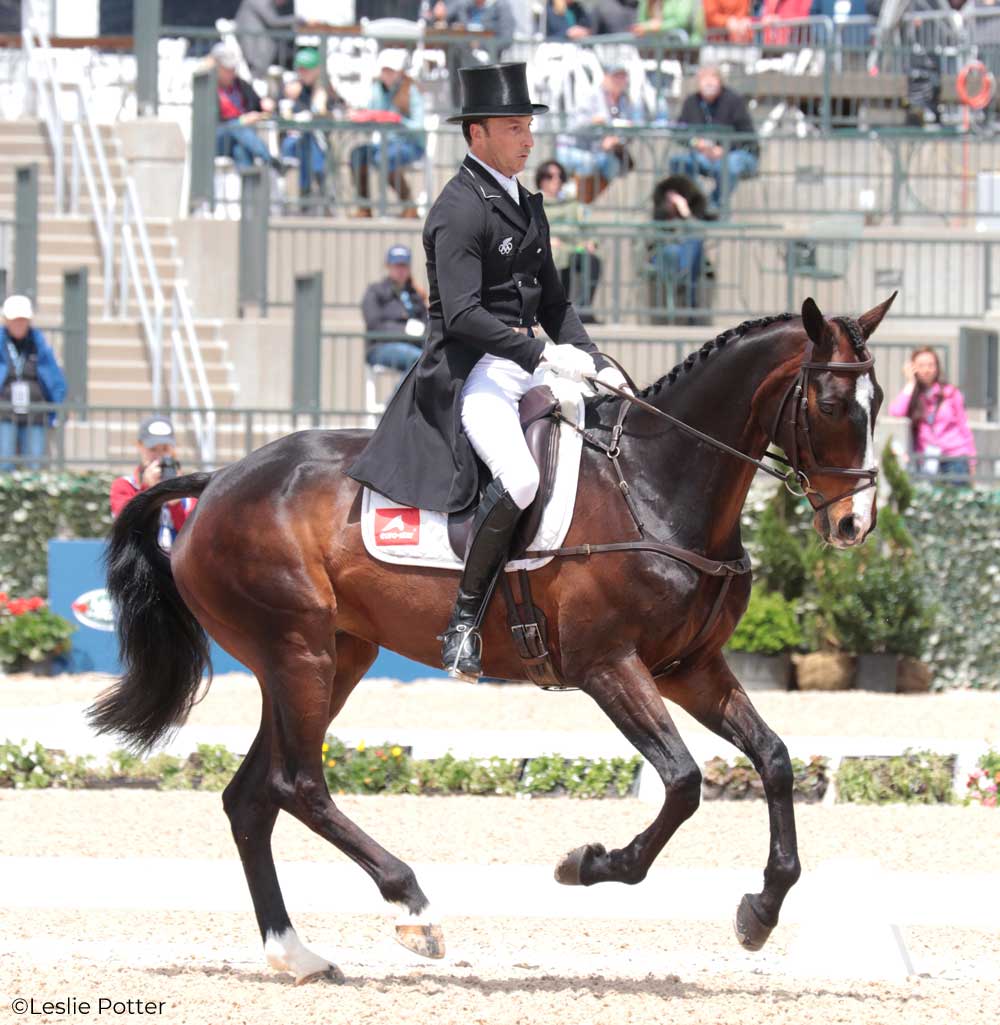 "It always amazes me how much the course changes year to year," said Townend. "I'm a huge fan of Derek's courses—he's exceptional at what he does. He knows exactly what works distance-wise in the combinations and what the horses can see in terms of the lines. You think they won't see it but, they lock on like they're on rails. This course is as tough as I've seen here and you need to be switched on every step of the way. You can have easy blip without doing too much wrong—they're proper jumps from start to finish!"
For complete dressage scores, visit www.kentuckythreedayevent.com, or tune in to the live stream tomorrow at www.usef.org/tune-in to watch the cross-country action starting at 10:30 EDT and keep track of the 2019 Land Rover Kentucky Three-day Event.