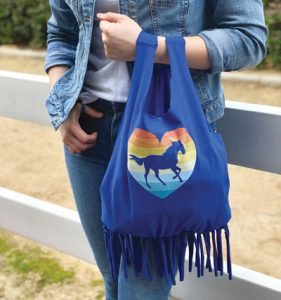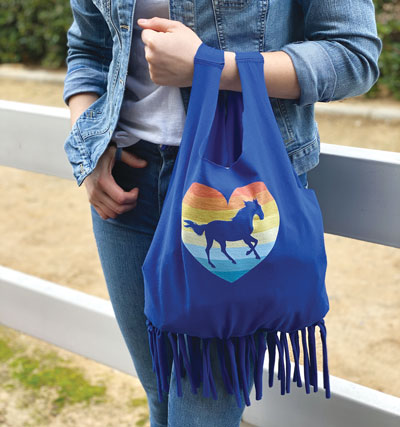 As you get ready to spend more time at the barn this season, prepare for the sunshine with these super easy, no-sew retro bags with a horse design! Find a new or old horsey T-shirt that you want to turn into a bag (we got ours on Amazon.com), and then follow the steps below. Grab all your barn buddies, some T-shirts, and a pair of scissors, and within minutes you'll all be ready to strut into school or the stables with your new no-sew spring bags. What are you waiting for? Let's get started!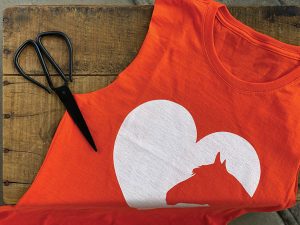 Materials
◆ Retro horsey t-shirt
◆ Scissors
Step 1: Cut the sleeves off the shirt.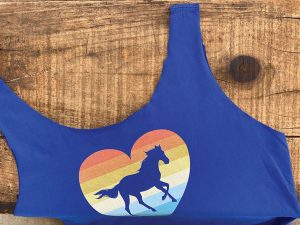 Step 2: Cut out the neck of the shirt. You can cut it a little lower and wider if you want to create a larger handle.
Step 3: If your shirt has a bottom hem, cut that off too.
Step 4: On to the fringe! Cut strips along the bottom of the shirt. These strips can be any length you want. If you want shorter fringe, cut shorter strips. For longer fringe, cut longer strips.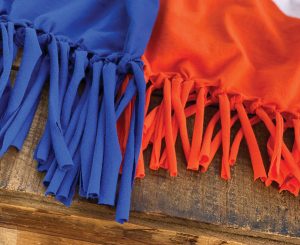 Step 5: Now, take each strip (the front piece and the back piece) and tie them together. Make sure to tie a double knot.
Step 6: Fill your bag and take it to the barn!
Tip: Don't worry if your cuts aren't perfect. T-shirt material will likely fold in on itself (which is exactly the look you're going for), and you won't even be able to notice!
This article about how to create a diy no-sew bag with a horse design appeared in the Spring 2020 issue of Young Rider magazine. Click here to subscribe!