Training a wild horse is different from training one that has been around people since birth. It's important to be realistic about your expectations, as each horse is unique and will have different needs. Annie MacDermaid, a top trainer with the Mustang Heritage Foundation's Trainer Incentive Program, shares six things you need to successfully train a Mustang and a wild horse: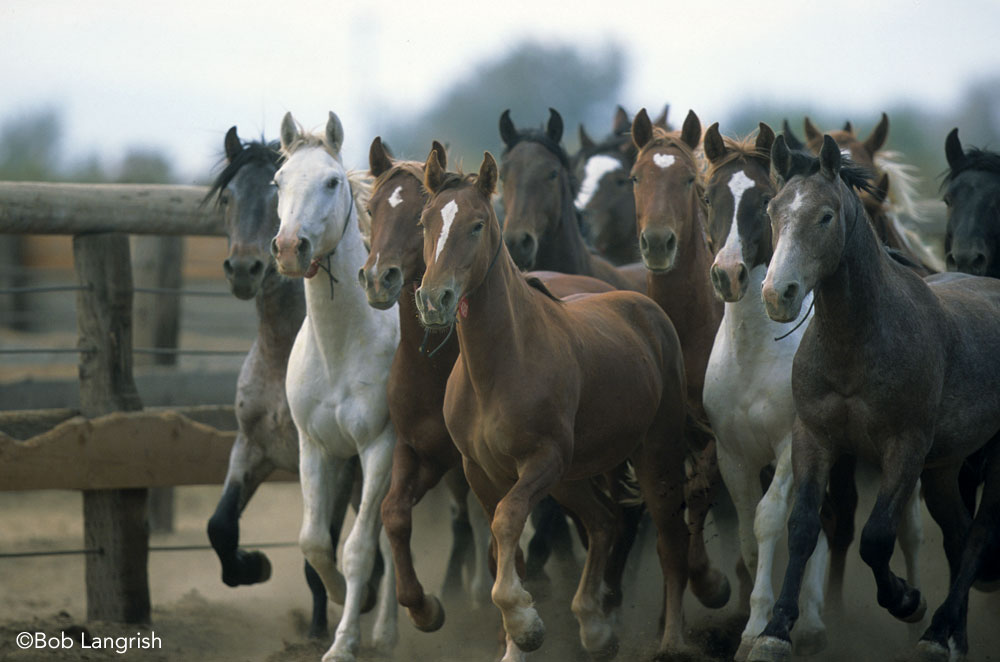 Time: "There is no substitute for time invested," MacDermaid tells her clients. "You will get back what you put in." She suggests you plan to spend a minimum of one hour a day, five days a week, training your Mustang.
Consistency: It's important to commit to handling Mustangs daily or they will revert back to being a feral horse.
The Right Facility: The BLM requires a 6-foot fence and a strong 20×20 pen.
Patience: Take your time and don't get frustrated if the horse doesn't respond to you right away. It can take a few weeks before a Mustang starts to come around to the idea of being around people.
Gentleness: In her experience, MacDermaid has learned that it doesn't work to try and muscle a Mustang. "Force does not work well with these animals," she says. "Natural horsemanship techniques work best."
Humility: It's OK to seek help from a professional if you get stuck. There are a lot of Mustang trainers who are happy to help!
Find Your Kind of Mustang
The public lands where Mustangs roam freely are divided into Herd Management Areas (HMAs) under the supervision of the United States Bureau of Land Management (BLM).
MacDermaid has found that different HMA herds tend to have shared characteristics, so when looking for a horse for a for a specific discipline, she keeps the following sources in mind:
Salt Wells and Divide Basin herds in Wyoming

Draft influence; suitable for ranch and working horses.
Triple B herd in Nevada
Leaner with a lighter build; level-headed, quiet trail horses, ideal for first-time adopters.
Cedar Mountain and Four Mile herds in Utah
Taller, leggy horses; great for fox hunting, eventing and dressage.
Chloride Canyon and Tilly Creek herds in Utah
Smaller, pony-sized Mustangs for younger or smaller riders.
For more information, visit www.blm.gov/whb.
Read more: Out of the Wild Part 1: Mustang Matchmaker
---
This article originally appeared in the February 2019 issue of Horse Illustrated magazine. Click here to subscribe!